College Guide for Black Students
Over the past several decades, we have seen an overall increase in the number of students of color on college campuses. Enrollment data shows that approximately 40% of today's college students identify as Black, Hispanic, Asian, Native American, and mixed race. Specifically, as of 2018, about 13% of undergraduate students identified as Black. In real numbers, there was a significant growth in just two decades—from 1.5 million African American undergraduates in 2000 to 2.1 million in 2020.
However, mixed in among these positive signs are some equally disheartening statistics. Only 15% of Black students attend a highly selective institution, and only 8% of Black students are enrolled in an elite research institution. Perhaps even more disturbing is that only 45.9% of Black students at four-year schools complete their undergraduate degrees in six years, which is the lowest graduation rate of all races. That number drops to 40% for Black men.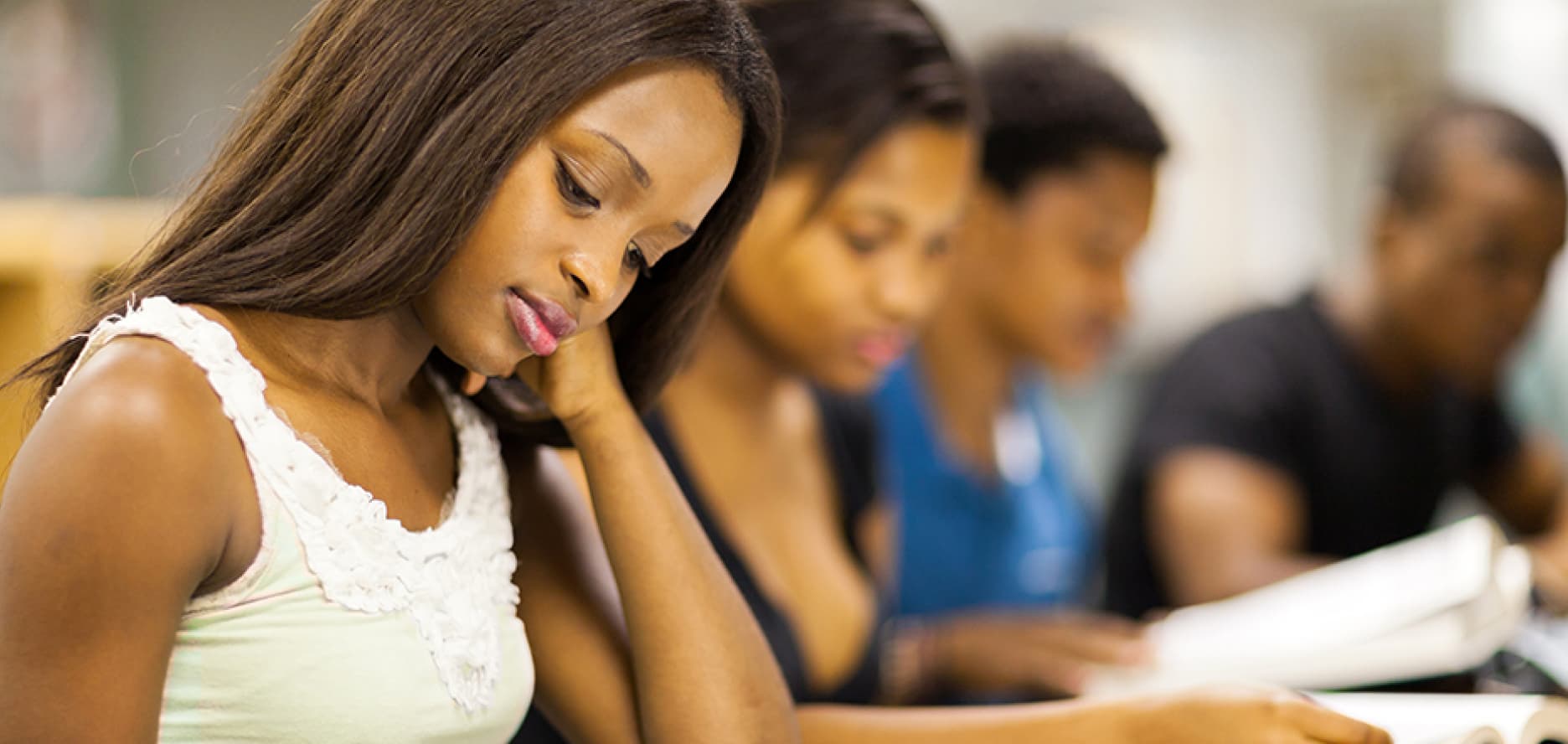 We've prepared this resource guide to help Black students understand and address some of the common obstacles that may make it challenging for them to get a college education. The guide includes expert advice on selecting the right college and tips on applying for scholarships for African American students. Our featured experts are Brandi Stone, director of the University of New Mexico's African American Student Services, and Joshua Hamilton, director of the University of Arizona's African American Student Affairs.
Meet Our Experts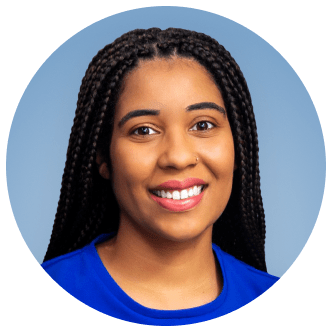 Brandi Stone
Brandi has worked in AASS for 7 years. Her passion is in creating a community inclusive of Black student scholars and cultivating a culture of Black Excellence. Brandi also currently serves as a national board member for the Association of Black Culture Centers (ABCC), where she is responsible for communicating the unique needs of Black students in the southwest region and assisting in the development of shared standards for BCCs at the national level. As a New Mexico native, Brandi received both her Bachelor of Arts in Political Science and Master of Public Administration degree from the University of New Mexico and is a proud second-generation Lobo!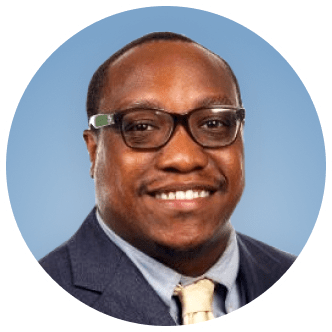 Joshua Hamilton
Joshua works to build community, support diversity initiatives, facilitate a support system that helps students achieve academic excellence, and create an enriching African American cultural experience at the University of Arizona. He is passionate about Black student retention and graduation, as well as advancing diversity in higher education. Joshua holds a Bachelor of Science in Kinesiology from the University of North Texas, a Master of Education from Arizona State University, and a Doctor of Education in Educational Leadership and Administration from Northern Arizona University.
What Are Common Barriers That Black College Students Face?
Numerous studies have been conducted in an attempt to uncover some of the common obstacles that minority students face and how to address them. Among African American students, these include the demands of balancing schoolwork with jobs and family obligations and a lack of motivation. Challenges are often compounded for first-generation college students who have no family role models to turn to for guidance. The following are some of the most prominent barriers, along with advice from our experts.
Issues With Financial Aid
Many students of all races struggle with the high cost of college, and the majority turn to various forms of financial aid for help. However, data from the United Negro College Fund (UNCF) reveals that 72% of Black college students take on student debt, as opposed to 56% of their white peers. Furthermore, because the student loan process is not as transparent as it could be, many students accept loans as part of their financial aid packages without realizing the long-term impact it will have on their income after graduation. In a study of 40 male Black and Latino college students conducted by the League for Innovation in the Community College, study participants agreed that the most common challenge they faced was understanding and using financial aid.
Both Stone and Hamilton have seen this issue first-hand among the students they work with, and both say it's imperative for students to meet with their schools' financial aid officers to ask questions and clarify the terms of their financial aid packages before agreeing to anything. Specifically, students need to ask about loan repayment terms, any requirements that must be met to retain a scholarship award (such as minimum grade point average), higher rates of tuition for in-state versus out-of-state residents, whether students can obtain in-state residency over time to lower tuition, and additional fees charged by the university.
Financial aid is a complex subject, and Hamilton adds that students should not delay in seeking help regarding finances, even if they feel stuck or think they should already know the answers. He notes that smaller issues only get bigger with time, so it's best to address any problems regarding financial assistance before they've grown out of control.
Feelings of Loneliness and Isolation
Many within higher education have observed that some Black students, especially those who choose to live on campus at a school that's far from home, can feel lonely and homesick. Even when students choose a college where they believe they will feel welcomed and comfortable, they can't really know what it will be like until they get there.
This is another common problem that both Hamilton and Stone have seen on their campuses, and both say the answer is for students to seek out spaces where they feel included and supported. "I always encourage students to look for a Black cultural center or a multicultural center on campus," says Stone. "If your school doesn't have one, check for a Black Student Union or Black organizations in the Greek system." Hamilton adds, "You may also find a community within your residence hall, where there may be some other Black students."
Lack of College Readiness
Statistics show that African American high school seniors face greater obstacles in getting into college, and some have not been given the necessary skills to succeed when they arrive. For example, the UNCF reports that only 57% of Black high school students have access to the math and science courses they need to prepare for college, as compared to 71% of white students and 81% of Asian American students. Of the students who took the ACT in the 2015 school year, 31% of all students failed to meet college readiness benchmarks in reading, English, math, and science, but that number was double (61%) among Black students specifically.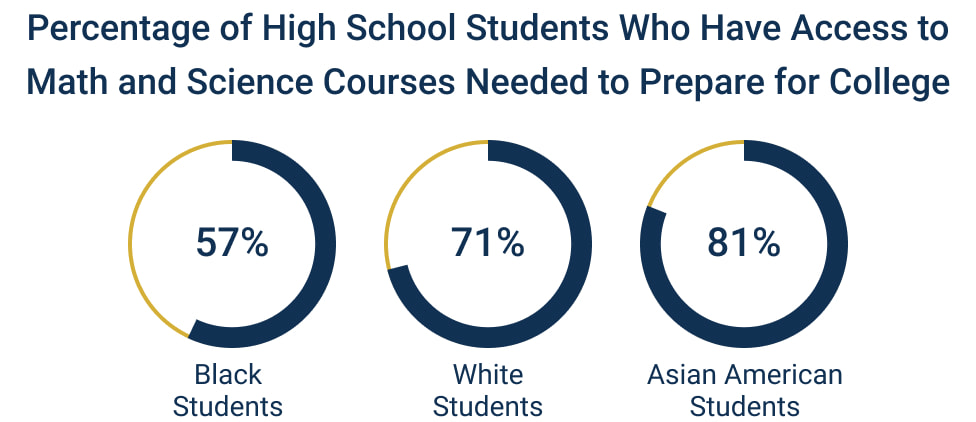 Additionally, a report from Inside Higher Ed notes that the average non-white public school district receives $2,226 less per student than predominantly white school districts, which can also have far-reaching effects on Black children. Experts say that some of the resulting problems due to wealth gaps among high school students include a lack of familiarity with technology, poor computer skills, lack of preparation for placement tests, low engagement in extracurricular activities because students needed to work, and a reluctance to ask for help because resources have not been available in their past experience.
Hamilton insists the solution to this problem is for students to learn to be their own advocates. Enrollees should never be reluctant to ask questions, and they should feel comfortable asking anyone they can find, from official advisors and counselors to other faculty, staff, and upperclassmen who have been navigating college already.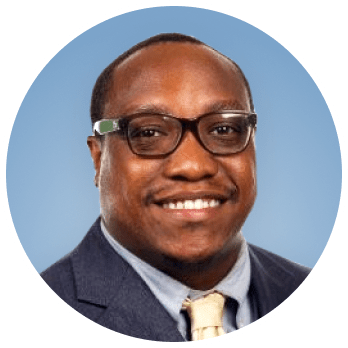 "The students who ask for help from their community are the students who usually graduate because they got engaged and involved."
Joshua Hamilton
Director of African American Student Affairs at the University of Arizona
Stereotyping and Racism
Black students who have participated in studies have reported incidents of overt racism, as well as microaggressions, such as subtle suggestions that students are ignorant, that students should take easier courses, or that instructors have lower expectations for students of color. Some feel a contributing factor to this racism is the small number of Black leaders among staff and faculty. As of the fall of 2018, only 6% of college faculty were Black, and many in higher education believe it's problematic when African American students do not see themselves amply represented among a school's employees.
For those who are struggling with this issue, Stone recommends seeking out Black faculty members wherever possible. "Even if they're not in your department," she notes, "they have been through those experiences and want to see you succeed. Look at the faculty of your college, and see if you could have a one-on-one meeting." These mentors may not be able to give specific answers, but they can certainly provide support and direct students to additional resources.
Benefits of Getting Involved on Campus
Students who attend college in person will find many opportunities to get involved, and both Stone and Hamilton point to the unseen benefits of joining clubs, teams, and other student organizations:
Appreciating the diversity within the Black community
Says Stone, "Your experience of Blackness could be totally different from other students. Some students might be multiracial or biracial or have lived in predominantly white areas. I love seeing West Coast Black culture and East Coast Black culture and biracial Midwest culture, all coming together and redefining on our campus."
Defining personal identity
Stone notes that getting involved with others helps students recognize who they are and what they value. "Once you're in college," she asks, "what does that mean to you? And how are you going to live your best life? You're now getting to craft who you authentically want to be for the rest of your life."
Building a support network.
Hamilton has identified one final benefit, which is the value of making friends. "You can't do this alone," he says. "Go be in community with folks, because that's going to make your college experience much more enjoyable than just going to class. Learning doesn't start or end in the classroom—it happens outside of it as well."
How to Choose a College
Many factors need to be taken into consideration when choosing a college or university. Programs, cost, location, full-time versus part-time, on-campus and online offerings—all of these come into play in the decision-making process. Perhaps the most important factor of all, say many experts, is finding the right fit. For most students, this means finding the school where they feel comfortable, included, respected, and safe.
To identify the right environment for themselves, students need to review as many schools as possible. In-person visits are ideal, but if that isn't an option, students might be able to access online virtual tours, which many schools now offer on their websites.
When visiting a school in person, or even when communicating with representatives at a school's admissions office and to other faculty and staff by phone or email, Stone encourages asking questions, even if they're awkward or uncomfortable.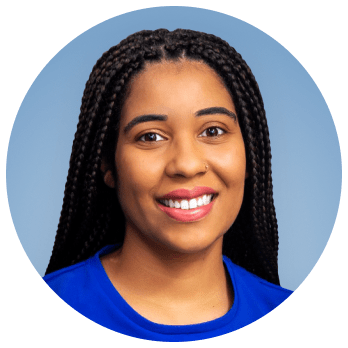 "You need to ask recruiters, do you have multicultural centers? Do you have student organizations where I can see myself, and that will empower me? What opportunities specifically do you have for promoting diversity within your respective fields? Ask the hard questions."
Brandi Stone
Director of African American Student Services (AASS) and Special Advisor to the President for African American Affairs at the University of New Mexico
Black students may want to consider attending minority-serving institutions (MSIs), which include historically Black colleges and universities (HBCUs) and other primarily black institutions (PBIs), but these are just some of the possibilities. Hamilton recommends looking past the type of school—especially the well-known "name" institutions—and focusing instead on what's reasonable, which may be a smaller school closer to home. He advises students to "attend the institution that is most accessible and affordable and can support you in whatever you want to study."
One final piece of advice in the college selection process is for students to thoroughly research the faculty teaching the subjects they plan to study. Not only will it ensure they get the education they're envisioning, it will help students connect with professors and build a network of support for the future. "If you're interested in engineering, for example," explains Hamilton, "then you should go on the school's website and look at the professors who teach in the college of engineering. What is their focus? What are they doing? This'll get you connected to undergraduate research, and this'll get you job opportunities."
Should I Attend an HBCU?
Among the many options available are historically Black colleges and universities (HBCUs), which include Spelman College, Hampton University, and Florida A&M University. These colleges were founded prior to the civil rights movement of the 1960s to provide higher education for Black students. Many of them, such as Howard University, Albany State University, and Tuskegee University, now offer online degree programs, giving students even more possibilities for earning their college degrees.
There are just over 100 HBCUs in the U.S., about half of which are public and the other half private. Although this represents only 3% of the nation's institutions of higher education, these schools enroll 10% of all African American students and produce nearly 20% of all African American graduates. One quarter of HBCU graduates earn degrees in STEM subjects.
Historically Black Colleges and Universities (HBCUs) Nationwide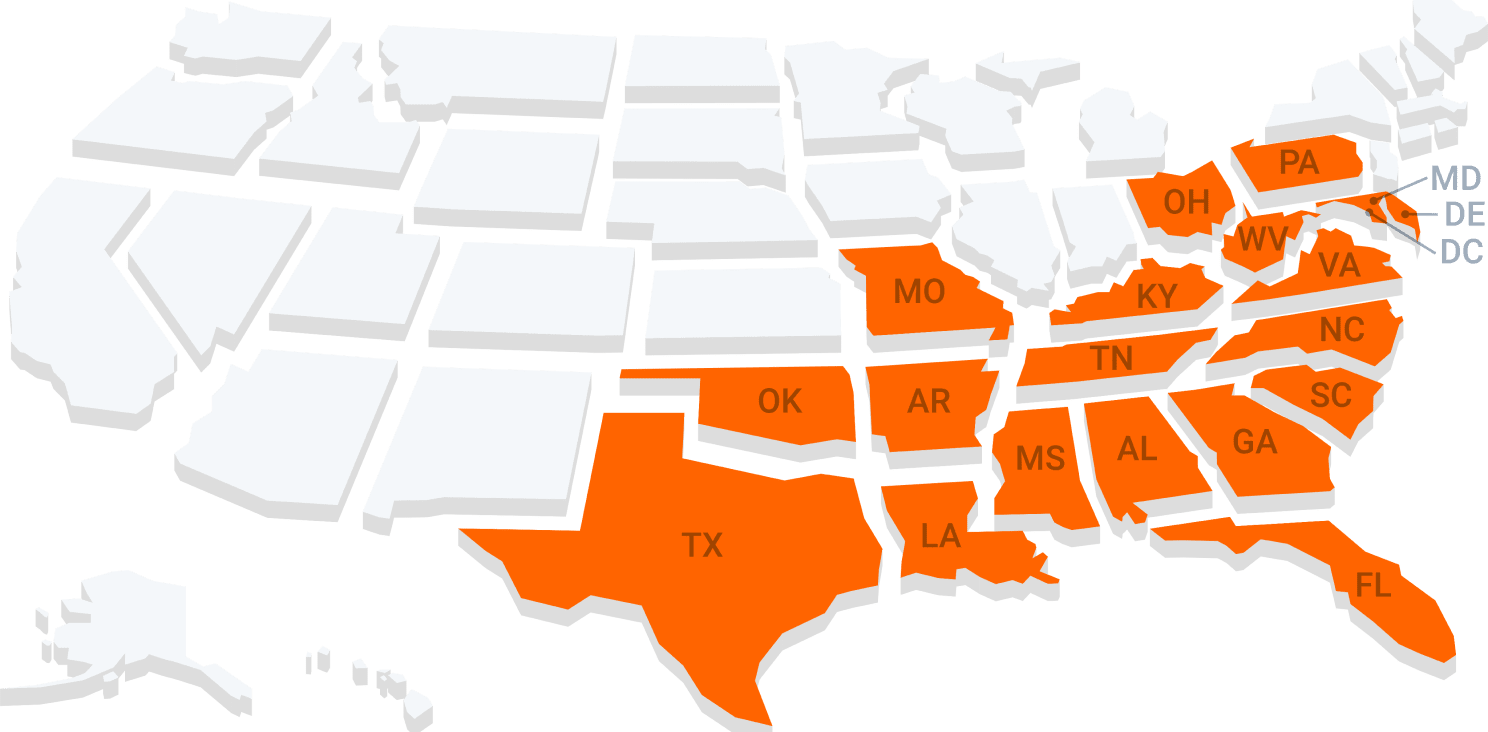 Alabama: 14
Arkansas: 4
Delaware: 1
Florida: 4
Georgia: 10
Kentucky: 2
Louisiana: 6
Maryland: 4
Mississippi: 7
Missoury: 2
North Carolina: 10
Ohio: 2
Oklahoma: 1
Pennsylvania: 2
South Carolina: 8
Tennessee: 6
Texas: 9
Virginia: 5
Washington DC: 2
West Virginia: 2
Not Pictured
U.S. Virgin Islands: 1
Source: HBCU First
One advantage of attending an HBCU, according to the UNCF, may be cost. As of 2015, tuition at HBCUs was 28% less than at comparable non-HBCU schools. The UNCF adds that 40% of HBCU students report positive feelings about their financial situation while in college, as opposed to 29% of Black students attending other schools.
Still, an HBCU may be too much of a financial stretch for some, but Stone says there might be a solution: "A lot of universities offer a national student exchange program where you can attend an HBCU for up to a year or two, utilizing your financial aid package that you have at your home institution. You don't have to throw away the idea of attending an HBCU if finances are a challenge for you."
Another benefit is the sense of inclusivity that many students feel at an HBCU. As Hamilton describes it, HBCUs were created and built to serve and support students who feel marginalized. "The thing about historically Black colleges," he adds, "is that race is at the center. So if you want to be among Black students and be in community with other Black folk, you should go to an HBCU." But he's also quick to add that "Black people are not a monolith." Before selecting any school, students should carefully explore how they see themselves fitting in on a campus.
Advice on Applying for Scholarships and Financial Aid
All students who are enrolled in accredited colleges and universities are entitled to apply for federal financial aid, whether they are pursuing their degrees on campus or online. Hundreds of billions of dollars in aid are disbursed each year to all types of college students, but especially to those who come from low-income families. According to the College Board, approximately $242 billion in financial aid was awarded in the 2019-2020 school year.
To find out if they qualify for financial aid, and if so, for how much, students should begin by filling out and submitting a Free Application for Federal Financial Aid (FAFSA). Reviewers then determine whether each student can receive federal aid (such as a Pell grant), other state- and school-sponsored scholarships, student loans, or other types of assistance.
According to the College Board, approximately $242 billion in financial aid was awarded in the 2019-2020 school year.
The FAFSA can be cumbersome to fill out, and it must be renewed annually. Students and families who need help completing the form can turn to their high school or college financial aid counselors for free assistance. They can also find answers to many questions on the FAFSA website.
Private African American scholarships typically require separate applications in addition to the FAFSA, and these applications often require letters of recommendation and a written or sometimes a video essay. Personal statements like these are opportunities for students to make their case for receiving financial assistance.
When composing essay answers, Hamilton recommends being direct and straightforward. He adds that students don't have to engage in what he calls "trauma bonding," or telling the story of personally traumatic experiences, which can be traumatizing in itself, as a means of landing a scholarship. Stone offers several alternative ideas for applicants, such as focusing on the lessons they've learned from their experiences, the transferable skills they're developing in school, and their perceptions of what it means to be a person of color in whatever place and situation they're in.
Scholarships for Black Students
Applying for scholarships is often one of the highest priorities for prospective and enrolled college students. The more scholarship money students can secure, the less money they will need to borrow through loans and repay with interest. College scholarships may also enable some students to attend schools they thought were too expensive, and when added to a resume they reflect positive qualities, like dedication and determination.
Somewhat surprisingly, many students do not apply for aid or minority scholarships because they believe they aren't eligible or simply won't be rewarded with financial support. However, Stone said she has noticed a decline in applications for some scholarships recently, which may mean less competition among the students who apply. As a result, she adds, this may be an opportune time to ask for financial aid.
Black students may be particularly interested in the three lists of scholarships below: general scholarships for all Black students, scholarships for those who want to attend HBCUs, and scholarships for Black students who have already selected or are majoring in a specific field of study. Most of these scholarship opportunities are geared toward U.S. citizens earning bachelor's degrees, but a few are also for graduate students. Some are based on financial need, while others are based on academic achievement and/or community service.
These scholarships are not covered by a FAFSA application—each one requires a separate application. However, the time and effort that goes into a scholarship search is well worth the financial reward.
General Scholarships for Black Students
Scholarships for Students Attending Historically Black Colleges and Universities
Scholarships for Black College Students Studying Specific Subjects
Additional Resources
Among the many organizations created to support African American college students and others involved in higher education, these are a few that may be of particular interest:
Related Articles
2023 Best HBCUs With Online Programs
Discover what an HBCU is all about — from how many HBCUs there are to who can apply. Learn the history of HBCUs and why they continue to be important.
Diversity & Inclusion Guides
Going to college as an underrepresented student comes with its own unique challenges and opportunities.