2023 Best Online Christian Counseling Degrees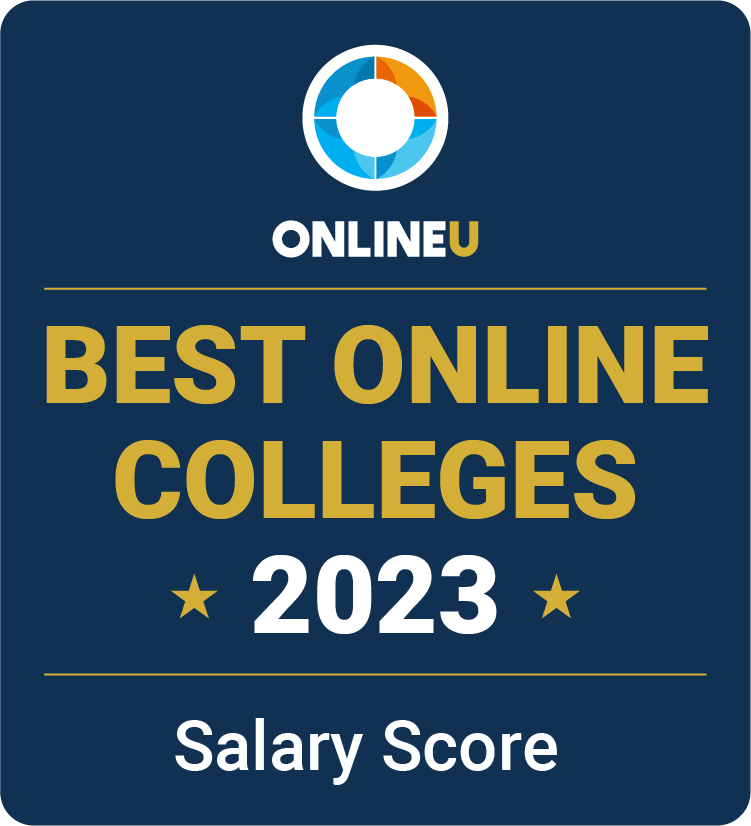 Online bachelor's programs in Christian counseling aim to equip students with biblical knowledge, compassion, and advising skills. Graduates may go on to earn an online master's degree in counseling, or they may choose to directly enter the workforce and find employment with religious organizations or nonprofits. It's important to understand that a bachelor's degree in Christian counseling does not lead to licensure as a substance abuse or mental health counselor.
View our methodology for more details about our list or learn more about OnlineU. Prospective students may also wish to review our list of online Christian colleges if they're interested in the flexibility and affordability of distance learning.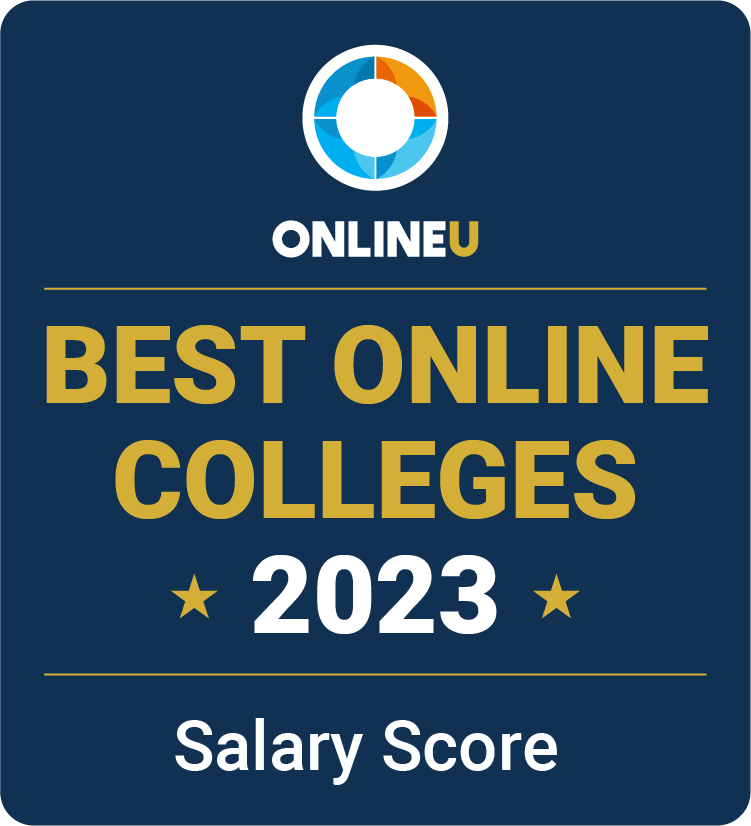 Learn more about how we make money. ">ADVERTISEMENT
Online Christian Counseling Bachelor's Degrees You May Be Interested In

Annual Tuition: $11,700
3 Programs (view all)
---
List Of Accredited Online Christian Counseling Schools
| School | Online Enrollment | Annual Tuition |
| --- | --- | --- |
| Liberty University | | |
| Southeastern University | 947 | $26,620 |
| Nazarene Bible College | 696 | $10,080 |
| Crown College | 601 | $26,970 |
| Oral Roberts University | 501 | $30,070 |
| Houston Baptist University | 293 | $33,450 |
| The Master's University | 250 | $25,350 |
| Clarks Summit University | 238 | $26,082 |
| Luther Rice College & Seminary | 227 | $8,000 |
| God's Bible School and College | 147 | $7,150 |
| Johnson University | 134 | $16,920 |
| World Mission University | 133 | $6,440 |
| Calvary University | 92 | $11,164 |
| City Vision University | 70 | $6,000 |
| College of Biblical Studies-Houston | 34 | $9,870 |
| Davis College - NY | 32 | $17,150 |
| Shasta Bible College and Graduate School | 14 | $12,860 |
| Cairn University | 12 | $28,918 |
| Johnson University Florida | NA | $16,710 |
Overview of Online Christian Counseling Degrees
Undergraduates in Christian counseling generally learn psychology, ethics, theology, and social sciences from the perspective of a particular faith tradition. Faculty design bachelor's curricula to teach counseling practices that are informed by Christian values so graduates can help treat clients with behavioral, relationship, and substance-use challenges.
As a faith-based discipline, students can only find Christian counseling programs at private religious schools, which limits the number of available online degrees. Most of these online programs feature asynchronous courses, meaning that students log in at convenient times to complete coursework, watch recorded lectures, interact with classmates, and submit assignments.
Program Requirements
To graduate, most Christian counseling students must complete 120-130 credit hours, which usually takes at least four years of full-time study. Most programs culminate in a capstone course requiring students to tie together what they've learned throughout their classes. In addition, some degrees feature an internship, allowing students to put their counseling skills to practical use.
Admission Requirements
Admission requirements for Christian counseling programs vary depending on the school or university. In most cases, online and in-person programs at the undergraduate level expect students to meet the following prerequisites:
High school diploma or equivalent with a minimum 2.5 GPA

SAT or ACT scores in the 50th percentile, although some schools are making this optional

Letters of recommendation from teachers, mentors, and religious leaders describing the student's skills and abilities

One or more personal essays that demonstrate the student's interest in a Christian counseling degree
Common Courses in a Christian Counseling Program
A Christian counseling degree fuses theology with psychology, so professors seek to increase students' proficiency with biblical principles, mental health diagnosis, empathy, and communication. Some Christian counseling programs offer concentrations, such as marriage and family counseling or substance use counseling, which can also be pursued as bachelor's programs at some schools. Similar programs are also available in psychology, philosophy, theology, or religious studies. Alternatively, students could pair their Christian counseling degree with one of these specializations as minors.
Below, we've listed several common courses to give prospective students a taste of what they might encounter during their Christian counseling studies:
Counseling with Christianity
This course often comes early in a degree sequence because it's intended to provide the rationale for Christian counseling. Students may learn how to interpret scripture for practical lessons, actively listen, and advise clients by exercising a Christian worldview.
Students seek to understand the spectrum of human psychology in this course so they can recognize and treat a range of mental illnesses. Lessons generally cover common mental illnesses and associated behavior, crisis intervention, treatment options, and the Bible's perspective on abnormal psychology.
This course generally covers the biochemical underpinnings of substance abuse and addiction. Professors may lecture on the neurophysiological effects of various substances, the etiology of addiction, and the function of compassion in treatment.
Professors typically examine sexuality from biological, psychological, and biblical perspectives. Topics might include cultural and social norms, gender, sexual identity, and morality, all filtered through a religious lens.
Marriage and Family Counseling
This course is designed to cover biblical perspectives on spiritual formation and relationship dynamics within families. Lessons often emphasize counseling techniques for conflict identification and resolution between spouses, parents, children, and siblings.
How to Choose a Christian Counseling Program
One of the most important things to look for when selecting any college program is accreditation, which means that an independent agency attests to the quality of the school's instruction, faculty, and services. Many Christian colleges opt for accreditation through the Association for Biblical Higher Education Commission on Accreditation. Accreditation qualifies a college to accept federal financial aid. However, regionally accredited schools usually only accept transfer credits from colleges with the same type of accreditation. Students who plan to enroll in graduate studies should keep this in mind.
Individual degree programs in some disciplines can also earn accreditation. However, no agencies accredit bachelor's degrees in Christian counseling. The Council for Accreditation of Counseling and Related Education Programs (CACREP) accredits graduate-level degrees in several types of counseling but not Christian counseling programs or bachelor's programs of any kind. Students who want to be licensed professional counselors must attend a CACREP-accredited graduate program. However, they should be aware that admissions officers at these schools may not recognize academic credits earned during an undergraduate degree in Christian counseling, even if they come from an accredited school.
For students considering distance education, it may be important to determine whether an online counseling program offers learners sufficient resources. This may include regular check-ins with faculty and advisors, tutoring and library services, and 24/7 support to resolve any technical issues. Given that counseling programs often involve an in-person internship or practicum experience, students may also want to check whether an online program helps them identify and apply for programs at healthcare facilities to gain the required hours of clinical experience.
Funding an Online Christian Counseling Degree
Bachelor's degree students can pursue many forms of financial aid to help ease the burden of paying for college. The most important types — scholarships, grants, and work-study programs — are called gift aid because students don't need to repay them. These can come from the federal government, state governments, or private sources, most of which don't distinguish between online and on-campus learners. Most students take out loans to fund at least part of their degree, giving preference to lower interest federal and state loans.
Students who plan to enroll at an accredited school can begin their financial aid search by completing the Free Application for Federal Student Aid (FAFSA). The federal government, as well as most states and colleges, use a completed FAFSA form to determine a student's eligibility for financial aid. Some states have alternate financial aid forms for students with undocumented immigration status because these applicants won't qualify for federal funding.
---
In addition to government aid, Christian counseling students can apply for funding from private donors. Most of these scholarships target students in specific denominations or regions of the country. For example, the
Episcopal Church
and
United Methodist Church
provide educational assistance for some church members. Colleges may also offer institutional grants or scholarships to enrolled students, while generous alumni sometimes endow scholarships for those attending their alma mater.
---
Careers With a Christian Counseling Bachelor's Degree
Graduates with a bachelor's degree in Christian counseling often seek roles at faith-based organizations, including churches, non-profits, and private firms. But some employers might prefer to hire counseling applicants who are licensed by the National Association of Christian Counselors (NACC), which requires a graduate degree in the subject. Bachelor's graduates may still be able to secure non-counseling roles for these same faith-based employers.
Below, we examine some of the career paths that alumni might take.
Church counselors meet with individual parishioners or groups to hear their concerns about mental health, behavior, relationships, or substance use and help them make positive life changes. Employers expect counselors to offer solutions within the church's Christian moral framework.
Life coaches develop behavior-modification plans for clients who want to change their habits. Most life coaches are self-employed and either develop a roster of clients or consult with one or more parochial rehabilitation or residential care organizations. The International Coaching Federation offers life coach certifications for professionals in this field.
Non-profit organization counselors
Non-profit organization counselors provide services for domestic or international charities with a Christian mission. They may specialize in treating different populations — for example, trauma counseling after disasters or addiction counseling for clients who can't afford for-profit services.
Reliable salary and job outlook information is scarce for these jobs because the Bureau of Labor Statistics only collects information on licensed professional counselors.
Becoming a Christian Counselor
There are no set requirements to become a Christian counselor. As a religious discipline, the field isn't regulated by any government bodies, so individual employers can decide which qualifications they prefer.
The NACC offers licenses for Christian counselors who hold at least a master's degree, and this credential may improve a professional's employment prospects. Other organizations that offer Christian counseling certifications don't require candidates to hold a college degree, so their quality control may be less stringent.
Is a Christian Counseling Degree a Good Fit for Me?
A Christian counseling degree is a good fit for individuals who are genuinely interested in using evidence-based strategies to help people improve their lives. Such individuals may have a natural empathy for vulnerable persons and those facing difficult life circumstances or might find that they are able to support others by listening to their concerns and helping them find solutions. Additionally, a counseling degree may be a good option for students who possess talents in communication and collaboration, as well as those who are adept at building effective professional relationships.
FAQs About Christian Counseling Degrees
How Long Does It Take to Earn a Christian Counseling Degree?
---
Colleges design most bachelor's programs to last four years with full-time enrollment status. They may offer part-time options to online students, which may allow them to take fewer classes at a time, but it may take longer to complete. In practice, only 41% of all bachelor's degree students graduate in four years.
How Much Does an Online Christian Counseling Degree Cost?
---
What Can You Do With a Bachelor's in Christian Counseling?
---
As a bachelor's graduate, you might work as a Christian counselor or life coach for a church, nonprofit, private firm, or private practice. You may also land a noncounseling job at a faith-based organization. Some employers may place less concern on the candidate's degree subject, and instead, they may welcome any college-educated candidate who shares an organization's values.
What Degree Do I Need to Be a Christian Counselor?
---
Because Christian counseling is unregulated, you can potentially start this role with only a bachelor's degree. You can also pursue a master's or doctoral program in this discipline, which would allow you to gain NACC certification.
Related Articles
2023 Best Online Master's in Counseling Degrees
View rankings of the best online master's degrees in counseling based on alumni salaries. Read on to learn about coursework, career options, and more.
2023 Best Online Christian Colleges
Explore the best online Christian colleges in 2023 to find the right college for you.