College Guide for Latinx Students
Our nation is becoming increasingly diverse, and we are seeing that new level of diversity in the growing number of minority students in college populations. In 1997, data collected by the American Council on Education showed that only 11.1% of college students were Hispanic. Today that number is closer to 18%, and UnidosUS, a civil rights organization, projects it will be about 25% by 2026. In response to this growing demand, more and more colleges and universities are taking steps to become Hispanic Serving Institutions (HSIs).
However, while an increasing number of Latinx students are enrolling in college, a disproportionate number of them do not complete their degrees. According to a 2017 report from the National Student Clearinghouse Research Center (NSCRC), only 45.8% of Latinos earned a degree within six years of enrollment, as opposed to 63% of non-Hispanic whites.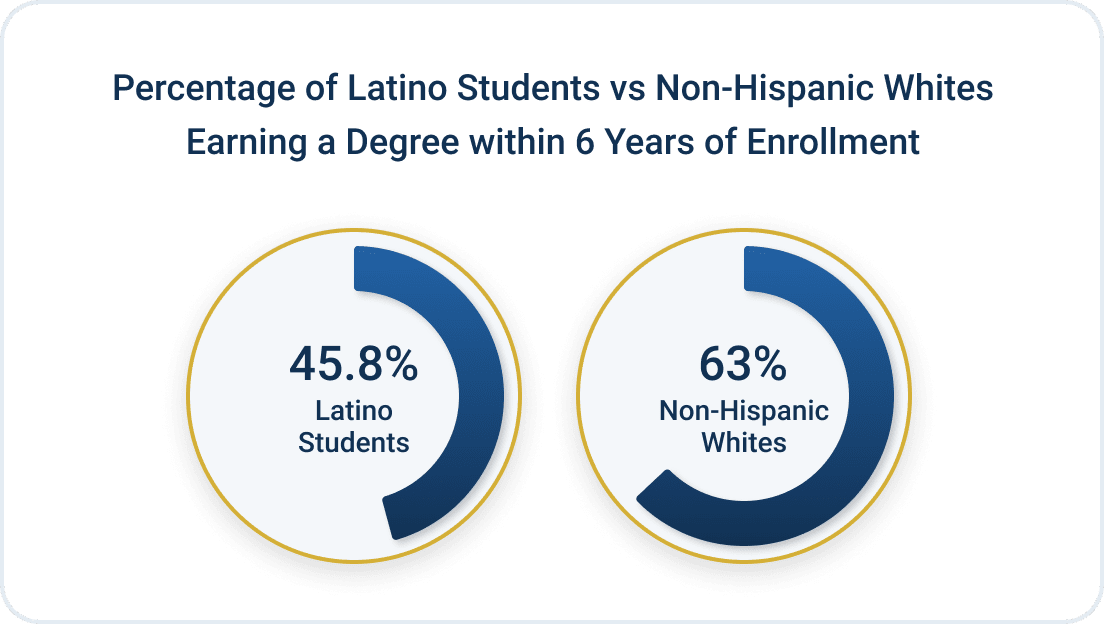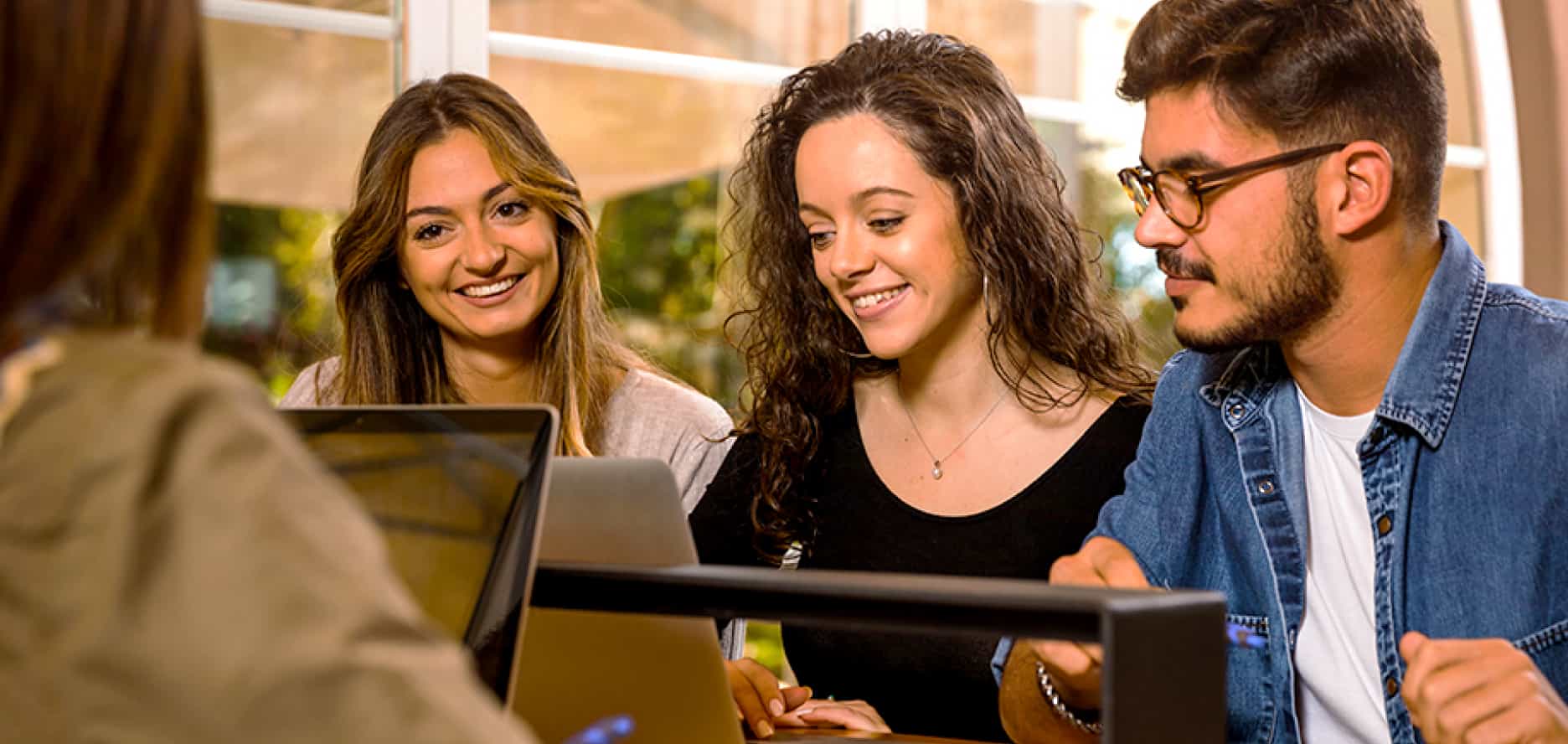 This guide is designed to help Latinx students understand and navigate some of the more common challenges that may prevent them from earning their college degrees by highlighting resources that provide support. It also offers tips and advice for selecting the right college and applying for scholarships for Hispanics. Throughout, we'll offer expert insights from Sara Rivera, Assistant Director of the Latinx Student Cultural Center at Northeastern University.
Meet Our Experts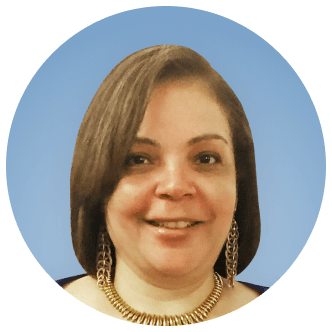 Sara Rivera
Sara Rivera has been a staff member at Northeastern University's Latinx Student Cultural Center since 1997. As Assistant Director and Interim Director of the LSCC, she has worked to provide support, leadership development, and community to hundreds of students. In addition to supporting students through the LSCC, Sara is Chair of the LaCLA (La Comunidad Latina en Acción) Scholarship, Coordinator of the LaCLA Peer Tutoring Program, and adviser to all LaCLA scholars. She holds an AS in Business Administration, a BS in Leadership, and a Master's in Education, earning all as a non-traditional, first-generation student at the age of 28.
What are common barriers that Latinx college students face?
The relatively low retention and graduation rate among Latinx college students has prompted many in higher education to research and identify some of the more common, often interrelated barriers to completing a degree. A better understanding of these obstacles can help students avoid these problems or find solutions if they encounter issues.
Economic Standing
In 2020, UnidosUS, the largest advocacy and civil rights organization for Hispanics in the U.S., published an in-depth study of 78 Latinx college students and their families. One of their findings indicated that students in this demographic were more likely to come from disadvantaged backgrounds, even though Hispanics as a whole have one of the highest workforce participation rates. Some study participants stated that stress over the cost of a college education was a significant factor in their decision to pursue a degree.
Among those Latino college students who do not complete their degrees, 74% attribute that decision to the pressure to help support their families.
Sara Rivera of Northeastern University has witnessed this financial stress among Latinx students firsthand, and notes that it can be an emotionally tense issue. "If they were a source of income and now they're no longer that source of income, and they're not contributing to the family, there's a lot of guilt around that. Sometimes, they will leave and won't come back." Statistics from La Unidad Latina Foundation support Rivera's observation: Among those Latino college students who do not complete their degrees, 74% attribute that decision to the pressure to help support their families.
Fortunately, a growing number of non-profit organizations are working to increase the amount of private funding available for Latinx students, and are making efforts to build awareness of these and other available resources. Although financial aid cannot provide economic support for students' families, it can at least help ease the burden of paying for college.
Feelings of Isolation and Homesickness
Several sources within the Latinx community suggest that many Hispanic students attending college for the first time feel there is no place for Latinos in higher education. Racism can be a factor in this feeling, and for some students, a language barrier can intensify these feelings of being excluded. Attending school virtually can also lead to a sense of isolation. For those students who go away to school, Rivera adds that it's not unusual for Latinx students, who often come from close-knit families, to miss their connections with parents, grandparents, and siblings, and they can feel extremely homesick toward the end of their first year in school.
To combat this problem, some schools have established Latino support centers on their campuses, and their services are generally available to both traditional and online students. Not only do these centers provide an onsite meeting place where students can make friends, they often provide resources that help enrollees get more involved and adapt to college life. Those students who think they might be especially susceptible to homesickness may also want to consider attending a college that's within easy traveling distance of home, as well as maintaining relationships by phone or internet.
Lack of Preparation for College
Many students start college unprepared for the new level of freedom and independence, and unaware of the extent to which they'll be responsible for their own education. Rivera says students are often surprised to discover that no one is monitoring their academic progress until they've fallen far behind and are put on academic probation. This is particularly true of students who attended high schools that lacked funding for resources. Students from disadvantaged backgrounds simply may not know that many colleges create programs to help students succeed because they have not had that experience in high school.
Rivera encourages students to learn to speak up and reach out for help when they need it. If students find themselves struggling with any aspect of their college experience, they need to know that schools typically offer a wide range of resources and solutions, from testing for hidden learning disabilities to tutoring to healthcare. "They need to learn how to advocate for themselves," notes Rivera, "or depending on the school they go to, they may have places like the Latinx Student Cultural Center that can help them or advocate for them."
Being A First-Generation Student
The UnidosUS study also found that 70% of Latinx students are the first in their families to enroll in college, which can be another obstacle for some. In addition to feeling financial pressures, first-gen students generally don't have any role models or mentors within their families who can help them navigate college. Every step—from applying to a school to filling out the FAFSA form to registering for classes—is new to the student and everyone else in the family.
For first-gen students, making the effort to reach out for information is essential. Information is available from many sources, from the internet to the public library to peers to the colleges themselves. "Everything can be available at your fingertips," advises Rivera, encouraging students to start their quest for information online. "It's just a matter of what keywords you're going to use to search, whether it's Latinx or first gen student."
She also recommends turning to both the admissions office and the financial aid office for help at all of the schools a student is considering attending. Students should be able to find contact information on each school's website, and they should feel free to call or email the school with all of the questions they have. Advisors are there to answer questions and offer guidance at every school.
Being an Undocumented Student
In some cases, Latinx students are also undocumented, which presents a unique set of hurdles, including challenges in filling out forms and paying higher tuition fees.
Finding Resources and Support
At most colleges and universities, support and assistance for Hispanic and Latino students are available, but these resources are sometimes unfamiliar to students because they are not effectively publicized. Rivera recommends three useful steps to address this issue:
Having someone within the educational system to turn to for advice is a powerful tool. A mentor may not have all the specific answers, but can steer a student in the right direction. Rivera says this can be an instructor, an advisor or counselor, an older student, or perhaps another staff member at the college. It's important to find someone who wants to serve that mentorship role and will enjoy checking in with their mentee routinely.
Hunt for campus resources
Sometimes schools set up resources for students, such as a Latinx cultural center, but then fail to adequately promote these resources, especially to graduate students who often receive a minimal orientation to their chosen school. Rivera encourages students to take on the responsibility of discovering these resources for themselves. "This is an investment in your future," she notes, "so it's really a matter of doing some research. Ask around. Ask your classmates who are in your same graduating class, your best friends, anybody. Do a search on the internet of a school's website. Look for student services or something similar, like activities or resources or clubs." Rivera says persistence is key in finding the help students need.
Support can come from peers as well, and Rivera points out that there are spaces on every campus related to almost any interest a student can have. Again, it requires searching for those spaces where students can meet others with similar interests and identities. The point of commonality could be Greek life, a specific area of study, such as music, engineering, or the arts, or it could be identity- or gender-based. "Whatever it is that you are interested in, that you feel is an avenue that you want to pursue as being part of your community, you can," says Rivera. "And here's the best part: You don't have to choose one, right? You can choose multiple because that's what intersectionality is. You can say, 'I'm a Latina who is queer, who is disabled, who's first gen,' and there are systems and communities in place for every single one of them. You have lots of different options, but it's just a matter of looking."
Networking becomes a little more challenging for online students, but it can still be done. You just have to be willing to make the first move. When interacting with peers on your class discussion boards, look for students with similar interests and goals. Connect online, and set aside time to nurture your relationships. You may be able to support each other during your college tenure and beyond.
Do students benefit from being involved in a Hispanic student organization?
Students who get involved in any campus activity enjoy a multitude of benefits. Rivera notes that at Northeastern, the Latinx Student Cultural Center attracts many students who identify as Latinx and many others who do not. The non-Latinx students often come to the center to practice speaking Spanish, but as a result of their participation, they usually end up making new friends, building on their network of peers, discovering resources they weren't aware of, and finding interesting volunteer opportunities. "That can be said about any space on campus that a student may go to, whether it's part of their identity or not," she adds. "In the end, you're opening yourself up to learning about something new. How can that be bad for you?"
How to Choose a College
For every student, choosing the right college is so much more than simply finding a traditional or online program that teaches the subject they're interested in at a cost that fits their budget. It's also about finding a school that's the right fit. Rivera explains, "As a student, you're investing in your future, and you want to feel as comfortable in this space as possible. You want to feel that this space is a space that you feel welcomed in and that you feel safe in and that you feel that they want you there."
To determine which schools are the right fit, students need to investigate as many schools as they can. If visiting a school in person isn't a realistic option, students should try to participate in virtual tours, which have become more common in recent years. During school visits, Rivera says, students should be prepared to ask many questions about the atmosphere of a school. Follow-up questions can also be directed to representatives in a school's admissions office.
To determine which schools are the right fit, students need to investigate as many schools as they can.
"Don't be afraid to ask tough questions," she advises. "What is the diversity, equity, and inclusion policy at your school? Do you have a Latinx center, and what percentage of the student body is Latinx? What is the sexual harassment policy at your school? What is the LGBTQ policy at your school? Do you have gender-inclusive bathrooms or gender-neutral bathrooms? Do you have a gender-inclusive dormitory? Whatever it is that is important to you in your identity or your educational growth, you need to ask about it at that institution. And if there's absolutely anything at all that you do not understand or that you disagree with, do not be afraid to push back and ask."
Latinx students may want to consider attending a Hispanic Serving Institution (HSI) either in person or online. To obtain this official designation from the U.S. Department of Education, HSI colleges and universities must show that at least 25% of full-time undergraduates are Hispanic, and they must actively serve this population. According to Excelencia in Education data, there are currently 569 HSIs concentrated across the Southwest and coastal states within the U.S. and Puerto Rico, and another 362 schools that have applied for HSI standing. Although the current number of HSIs represents only 18% of all higher educational institutions, they enroll 67% of Latinx students. Some of the HSIs that offer online degrees include New Mexico State University, Florida International University, West Texas A&M, and Concordia University-Chicago.
Hispanic Serving Institutions Nationwide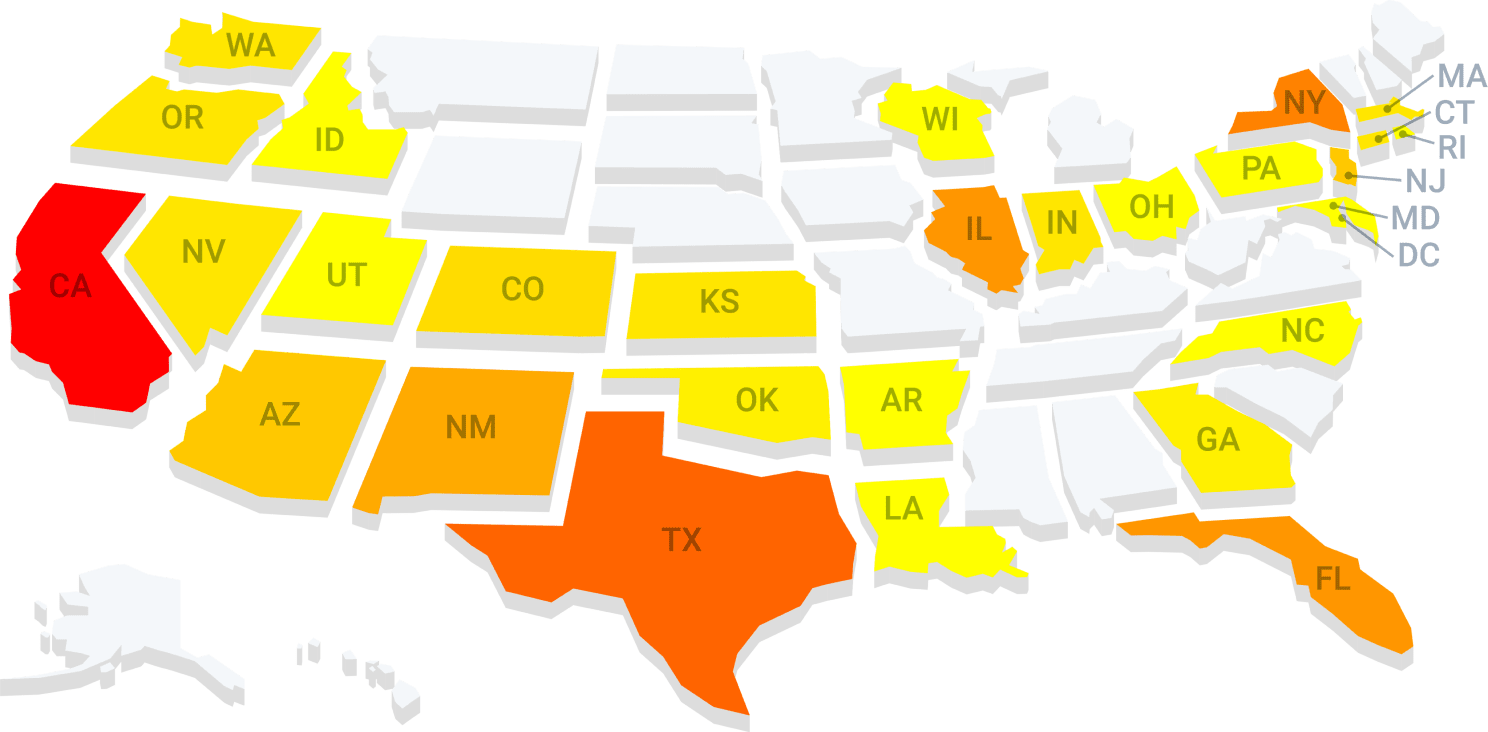 Arizona: 22
Arkansas: 1
California: 175
Colorado: 15
Connecticut: 5
Florida: 29
Georgia: 1
Idaho: 1
Illinois: 29
Indiana: 1
Kansas: 4
Louisiana: 1
Maryland: 1
Massachusetts: 9
Nevada: 4
New Jersey: 20
New Mexico: 24
New York: 35
North Carolina: 1
Ohio: 1
Oklahoma: 2
Oregon: 6
Pennsylvania: 3
Rhode Island: 1
Texas: 94
Utah: 1
Washington: 6
Washington DC: 1
Wisconsin: 2
Investigating all of the many possible options—whether they're HSIs or not—requires a fair amount of time, so students should begin the process as early as possible. Rivera suggests getting help and working with parents, family members, and friends on conducting the research, but she also recommends making the decision alone.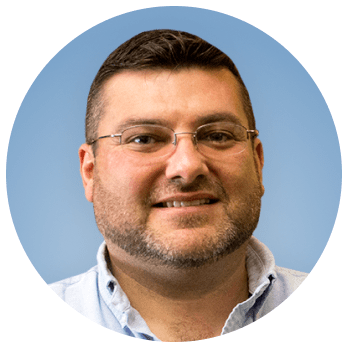 "You don't want your decision to be influenced by anybody else. Your parents can guide you in a way, but it's not their experience, it's yours. Even if they're paying for it, it's unfair for your parents to try to guilt you into a particular choice. At the end of the day, it's really your decision."
Sara Rivera
Assistant Director of Northeastern University's Latinx Student Cultural Center
There are several other factors that may contribute to a student's ultimate choice between a two-year or four-year school and between an online or on-campus experience, but Rivera emphasizes that personal fit should be the primary factor. She says, "Don't get caught up on cost. Don't get caught up on community college, private, four-year, whatever. Don't get caught up on all of that. You just need to ensure you find whatever school is right for you. It may be a historically Black college or university. Who knows? You've got to feel that the school you choose is going to represent you and advocate for you."
Advice on Applying for Scholarships and Financial Aid
Financial aid is not limited to low-income students—all students are welcome to apply—and online and on-campus students are equally eligible for financial aid, as long as they're enrolled in an accredited college or university. Each year, hundreds of billions of dollars of financial aid are awarded to college enrollees across the U.S. In the 2019-2020 school year alone, financial aid dollars totaled $242 billion.
The Free Application for Federal Financial Aid (FAFSA) is the form students use to apply for all types of federal financial aid, such as Pell grants, and for most types of state- and school-sponsored aid. Filling out the application is admittedly a time-consuming process, but the prospect of receiving financial aid—especially grants and scholarships that students never need to pay back—is well worth the investment of time and effort. Rivera says she's surprised at the number of students who don't fill out the FAFSA because they assume they won't qualify. "It's free to fill out, and you might get some funding," she notes. Students who need assistance filling out the FAFSA application can request help from their high school or college financial aid counselors, and can find additional information on the FAFSA website.
Filling out the application is admittedly a time-consuming process, but the prospect of receiving financial aid—especially grants and scholarships that students never need to pay back—is well worth the investment of time and effort.
For high school students who are considering going to college but know they will need some financial assistance, it's never too early to start positioning for scholarships. Awards are often based on need and merit, so scholarship sponsors look for applicants who are serious about their education, as demonstrated by earning relatively good grades, and who have been actively involved in their schools and communities.
Scholarships for Latinx Students
Scholarships are undoubtedly the most desirable form of financial aid for all students. Because they don't have to be repaid, they minimize the amount of student loan debt—and the stress that comes with it—that students may need to take on. Scholarships can also open doors by expanding the number of colleges students can select from, and they provide an impressive boost to any graduate's resume. Latinx students may be particularly interested in the lists of scholarships below, all of which are expressly designated for Hispanic and Latino students. Applying for scholarships—which are not covered under the FAFSA form—costs nothing, other than time, and the effort is well worth the rewards.
General Scholarships for Hispanic/Latino Students
Specialty Scholarships for Hispanic/Latino Students
Additional Resources
There are many non-profit organizations that exist to support minority groups as a whole, and some that provide assistance to Latinx college students and others involved in higher education specifically. Students might want to explore the following organizations:
Related Articles
College Guide for Indigenous and Native American Students
Our guide will help Native American students choose a college, find scholarships, and navigate the most common barriers in higher education.
Diversity & Inclusion Guides
Going to college as an underrepresented student comes with its own unique challenges and opportunities.