2023 Best Military-Friendly Online Colleges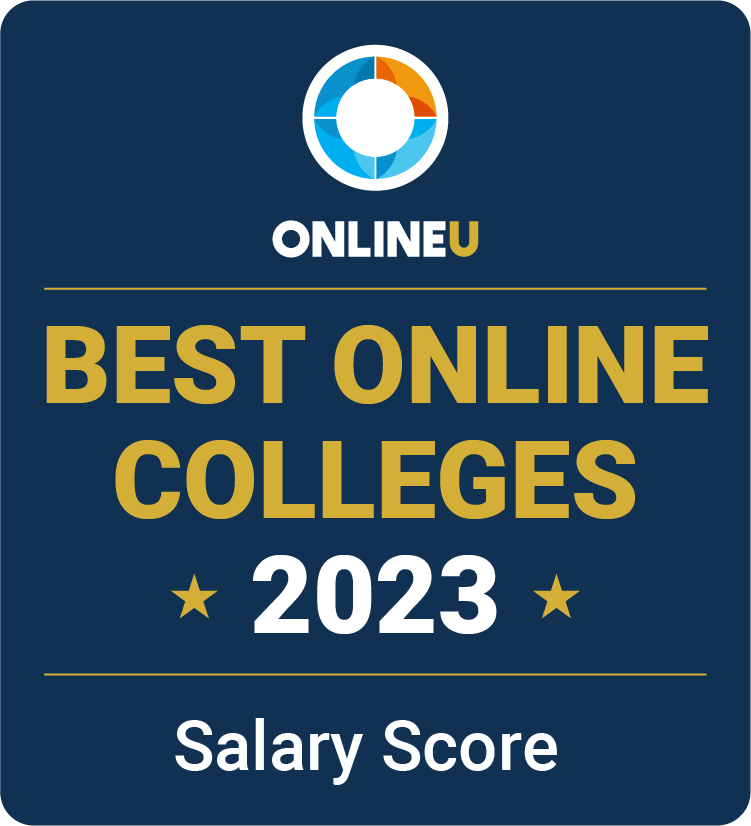 A military-friendly school is one that actively seeks to support current service members and their families. These online colleges and universities offer a variety of benefits and provide specific services, such as health services and counseling, that speak to the unique needs of military personnel. Military-friendly schools also provide financial assistance to military service members and offer supplemental types of aid. These schools may also grant college credit for previous work and military experience. Whether active duty, veteran, or spouse, these benefits allow individuals to prepare for their careers with a support system that understands their lifestyle and military responsibilities. Students that aren't actively enrolled can still find the best schools for military veterans that offer support in similar ways.
View our methodology for more details about our list, or learn more about OnlineU.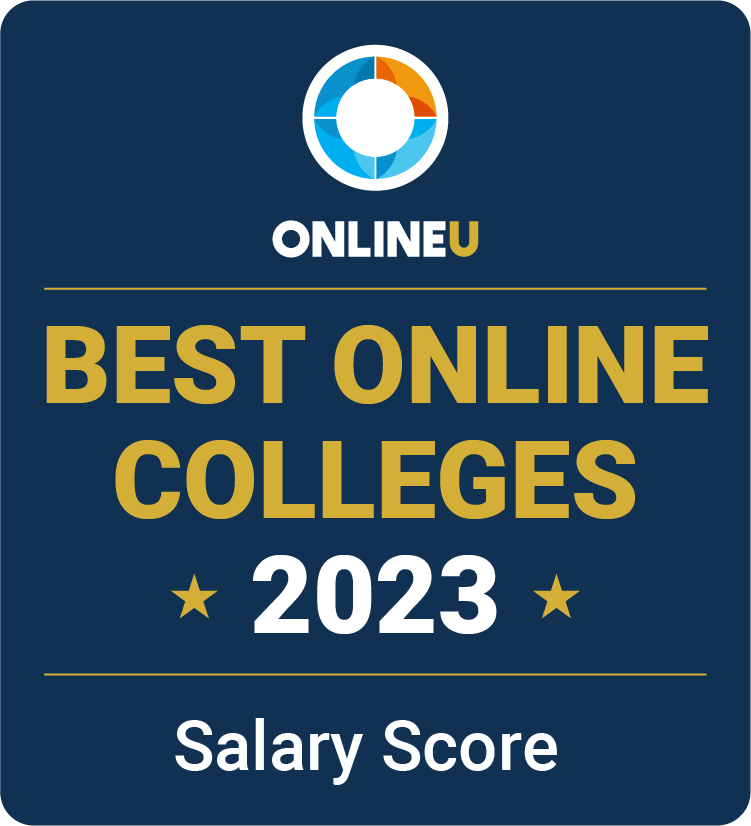 Learn more about how we make money. ">ADVERTISEMENT
Online Programs You May Be Interested In

Annual Tuition: $19,398 - $29,428
143 Programs (view all)

Southern New Hampshire University Online
Annual Tuition: $9,600
76 Programs (view all)

Annual Tuition: $16,639
16 Programs (view all)
---
List Of Accredited Online Schools
| School | Online Enrollment | Annual Tuition |
| --- | --- | --- |
| Southern New Hampshire University Online | | |
| American Public University System | 37,335 | $7,324 |
| University of Maryland Global Campus | 35,971 | $12,336 |
| Liberty University | 34,092 | $11,700 |
| Arizona State University | 33,410 | $24,413 |
| Columbia Southern University | 14,364 | $6,600 |
| University of Massachusetts Global | 10,090 | $12,440 |
| Saint Leo University Online | 8,242 | $23,750 |
| Keiser University eCampus | 7,362 | $18,688 |
| Park University | 5,473 | $11,190 |
Overview of Military-Friendly Online Colleges
Many online colleges and universities welcome military students. According to a 2020 demographic report, over 190,000 active-duty officers had a bachelor's degree or higher. The flexibility of online learning is particularly well suited for active duty military personnel who frequently change locations due to deployment or changes in work assignments.
Can You Be in the Military While Going to College?
You can be in the military while attending college, but only about 6% of undergraduate and graduate students are active-duty service members. However, approximately 10% of all college students are veterans.
Individuals who want to serve their country and go to college simultaneously have two options:
Become a full-time student who serves as a paid reservist or a National Guard member on select weekends and other limited periods of time.
Enlist in a branch of the military and enroll in a college near your base or an online degree program, using tuition assistance to pay for school.
However, you do not have to do both concurrently. You have two other options for serving in the armed forces and receiving college funding as one of your military benefits:
Enlist in any branch of the military and serve a full term, and then use your veterans' benefits to pay for college afterward.
Apply for a Reserve Officers' Training Corps (ROTC) scholarship and, if accepted, enter into an agreement with a branch of the military that will pay for your college education first in exchange for your commitment to serve a three- to six-year term after you graduate.
Gaining Credits for Military Experience
In many cases, the training and education you have received as a military service member can be converted into college credits. This can save you both time and money by giving you a head start on fulfilling some of the requirements for earning your online degree.
There are several ways schools go about evaluating your previous life experiences to see if you might qualify for any credits:
Conducting a prior learning assessment (PLA) to determine how many credits your experience is worth. The PLA process varies from school to school, but it usually begins when you request a transcript of your military experience. A college faculty member and/or a representative of the American Council on Education will then review your transcript and assess the learning outcomes related to your service and training.
Asking you to take one of several standardized examinations.
Inviting you to present a portfolio of work for review, facilitated by a faculty member or trained evaluator.
The school will then inform you as to which, if any, required courses are considered complete and how many college credits you can receive for your military experience.
Financial Assistance for Online Military Students
One of the most important benefits available to military service members is financial assistance for college. There are two primary types of military benefits:
Tuition assistance
provided by the various military branches for active duty service members.
GI Bill benefits
provided by the Veterans' Administration for active duty military personnel and veterans.
Below, we provide an overview of these programs and answer some common questions about military benefits, especially when used for online college.
What Online Colleges and Degrees Will the Military Pay For?
Under the GI Bills and other programs, active duty and veteran service members can receive financial assistance for getting an education, whether through traditional means or through online schools. However, not all schools accept veterans' benefits, so prospective military students will want to focus on military-friendly colleges that do.
---
The Veterans' Administration provides a search tool that will tell you which schools accept veterans' benefits.
---
These benefit programs allow current and former military service members to pursue accredited associate, bachelor's, and master's degrees in all subjects — as well as certificates and vocational training — on a full- or part-time basis. Funding may also be used for continuing education courses needed to maintain professional certification or licensure.
Not only does the government offer assistance with tuition costs, it may also provide funding for school supplies and other expenses, including fees for college entrance exams, such as the SAT, ACT, GMAT, or LSAT, and certification exams. Many service members are eligible for housing stipends — known as the Basic Allowance for Housing (BAH) — as well, although these stipends are reduced by half if the student is pursuing an online degree.
It's important to note, however, that there are caps on how much money the government will provide. For example, the current maximum amount of annual tuition at a private school that is reimbursable under the Post-9/11 GI Bill is over $26,000. This will not be enough to cover the annual tuition costs at many of the more prestigious private universities, such as Ivy League schools. If students wish to attend schools like Harvard, Princeton, and Columbia, they may need to apply for additional federal financial aid and other sources of college funding.
GI Bill
Enacted during World War II and administered by the Veterans' Administration, the original Montgomery GI Bill was established to encourage veterans to go to college or pursue formal job training. The terms have been revised and updated over time, and an additional program, known as the Post-9/11 GI Bill, was signed into law in 2008. Today, some veterans are eligible for benefits under just one of these bills, while others are eligible under either one. Active duty military personnel, reservists, and National Guard members may also be eligible for GI Bill funding. Benefits typically cover tuition, books, housing, and other expenses.
Your eligibility for benefits under either GI Bill, as well as the amount of benefits, depend on when and how long you served. In general, if you have served on active duty for at least 90 days since September 10, 2001, and you received an honorable discharge, you are eligible for benefits under the Post-9/11 GI Bill. Veterans who have served for more than three years, received a Purple Heart, or served for less time but were discharged due to a service-related disability are all entitled to 100% of the available benefits. Veterans should contact the VA directly to determine their exact benefits before applying to online military-friendly universities or trade schools.
If you are eligible for GI Bill benefits, you'll find you have many options for pursuing an education at a military-friendly college. You can study full-time or part-time at online schools or on traditional college campuses, and you can enroll in an associate, bachelor's, master's, or certificate program in any subject you choose.
If you are eligible for either the Montgomery or Post-9/11 benefits, you may want to consult with a VA advisor. Both programs are complex, yet distinctly different, and you may want to get input from an informed advisor before determining which one best fits your plans and goals. You can only use one at a time, and you cannot switch once you've made your choice.
Tuition Assistance
Active duty, National Guard, and Reserve service members are also eligible for the Department of Defense Tuition Assistance (TA) program. As with the GI Bill programs, service members must meet certain requirements to be eligible for TA.
Here's what you need to know about the TA program:
Benefits can be used at accredited online and bricks-and-mortar schools for courses leading to academic or technical degrees or certificates.
The program covers up to 100% of tuition expenses and course fees at schools charging a maximum of $250 per credit hour.
TA can only be used while you are still on active duty, although you can use it in conjunction with any GI Bill benefits you may be eligible for.
Additional Funding Through Yellow Ribbon Schools
Due to the limits on how much funding is available, some military students may find they face a gap between their military benefits and the total cost of attending their school and program of choice. To address this issue, many military-friendly colleges participate in the Yellow Ribbon Program.
Yellow Ribbon schools provide additional benefits to military students that may include tuition discounts and scholarships in varying amounts, depending on the school. Military students may also be eligible for federal financial aid, such as Pell grants, state-sponsored scholarships, and school-funded grants and scholarships.
Online College for Military Families
The spouses and dependent children of active duty military members and veterans are entitled to a number of benefits that can make earning an online college degree more affordable. In some cases, military family members who demonstrate significant need may be able to attend online college for free or at minimal cost.
All five major branches of the U.S. military provide education-related financial assistance to spouses, and in some instances to dependent children as well. For example, the Army provides the Mrs. Patty Shinseki Spouse Scholarship Program for spouses of active Army, Army Reserve, and National Guard service members. Families of Navy and Marine Corps service members may be eligible for Navy Marine Corps Relief Society (NMCRS) Education Assistance. Additionally, service members who are eligible for Post-9/11 GI Bill benefits may be able to transfer some or all of their education benefits to a spouse or dependent.
Military family members should check with the appropriate military branch to determine the eligibility requirements for the various types of assistance available. Explore our site for more tips on how to save money in college or student loan advice.
Financial assistance is also available from private organizations, states, and colleges. For example, private scholarships include the My Career Advancement Account Scholarship, which provides up to $4,000 for spouses pursuing associate degrees, continuing education programs, or licenses and certifications. Additionally, the National Military Family Association offers a range of scholarships for college students at all levels.
Here are some additional funding sources for military family members:
Most U.S. states offer scholarships and grants for military and National Guard family members, especially for families of service members who were injured or killed in action.
Many military-friendly schools, especially those designated as Yellow Ribbon schools, offer financial assistance to eligible spouses and dependents.
Eligibility requirements for these programs vary, so prospective online college students should check with their schools and their state's Department of Veterans Affairs office to discover all possible options.
Frequently Asked Questions About Online Colleges That Are Military-friendly
Do Online Colleges Give Military Discounts?
---
Yes, some online, military-friendly schools offer tuition discounts for active duty and veteran service members and even for their spouses and dependents in some cases.
Some schools cap the per-credit tuition cost for military students at a certain amount — usually around $250 — to better align with TA and/or GI Bill awards, while other schools discount the per-credit tuition cost by a specific percentage, such as 10%. The reduction in tuition fees helps military students maximize any financial assistance they receive from the federal government and other sources.
What States Offer Free College for Veterans?
---
There are several states that cover the total cost of tuition and possibly other fees for veterans who want to earn a college degree. Some of the states offering financial assistance programs to a large number of in-state veterans include Wisconsin, South Dakota, Montana, Massachusetts, Texas, and Illinois. Several additional states — such as Florida and Alabama — offer financial aid for resident veterans who were injured while serving.
Eligibility requirements vary, so veterans should contact the Department of Veterans Affairs office in their state to find out what programs are available.
Do All Colleges Accept Military Tuition Assistance?
---
No, not every college or university accepts military tuition assistance, such as the GI Bill benefits. However, the Department of Veterans Affairs has the WEAMS Institution Search tool to determine which military-friendly online colleges are GI Bill-approved. This tool helps service members and veterans find online colleges that are military-friendly and accept GI Bill benefits or other forms of military tuition assistance.
How Hard Is It To Get Into a Military-Friendly College?
---
Getting into military-friendly colleges is not much different than the admission process for applicants who aren't active duty officers or veterans.
Many colleges and universities still require current service members or veterans to apply for their program, whether online or in-person, through the standard procedure. Just like other college applicants, some service members have difficulty getting into a college due to weak test scores or a low GPA. It's important to prepare before applying to a military-friendly college.
Does Every College Accept the GI Bill?
---
No, not every college or university in the United States will accept the GI Bill. With this in mind, current service members and veterans looking to find the best colleges for them should read our article about the colleges with the best student veteran resources and salary outcomes. Additionally, prospective students should use the WEAMS Institution Search tool in order to see if they accept military tuition assistance.
In addition, the Department of Veterans Affairs has the GI Bill Comparison tool, which allows users to compare colleges for veterans or military members in order to see what types of benefits are available. The Yellow Ribbon Program, as previously mentioned, also helps active-duty officers and veterans receive additional financial assistance that's not covered by the GI Bill.
Is It Easier To Get Into College After the Military?
---
Moving from the military to college can be an intimidating experience for many veterans and active-duty officers — especially at first. Fortunately, getting into online military-friendly schools can be smoother by brushing up on your academic skills. For example, you may decide to start your higher education journey by attending a few community college classes first.
Another way to make the process of getting started easier would be to make sure that you're taking advantage of all available resources and financial assistance opportunities, like those listed above.
Lastly, if you're nervous about being accepted, read our article about writing a stand-out college essay. Also, when submitting your college application, you can also include a letter of recommendation from a military superior to further boost your chances of success.
Related Articles
Best Online Colleges
Our rankings are the first of their kind to use student salary and debt data from the government to highlight the best online colleges.
2023 Best HBCUs With Online Programs
Discover what an HBCU is all about — from how many HBCUs there are to who can apply. Learn the history of HBCUs and why they continue to be important.