2023 Most Affordable Online Colleges for Psychology Degrees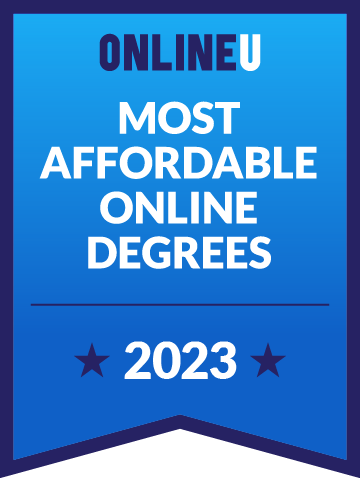 An online bachelor's in psychology explores the theories, principles, and concepts surrounding human behavior. Prospective students can expect to study abnormal psychology, research methods, social psychology, and adolescent psychology. Many programs offer a Bachelor of Arts or a Bachelor of Science in Psychology. The former option presents a liberal arts approach to the specialty, while the latter entails more science and math requirements in the curriculum.
Graduates of an online bachelor's degree in psychology can pursue further education by getting a master's degree in psychology, sports psychology, or forensic psychology. For students who decide to begin their careers in psychology right after graduation, potential careers for entry-level professionals are crisis workers, health coaches, and board-certified behavior analysts.
View our methodology for more details about rankings or learn more about us.
All tuition numbers were manually collected and verified
| Rank | School | Locations | Annual Tuition |
| --- | --- | --- | --- |
| # 1 | Middle Georgia State University | Macon (GA) | $3,410 |
| # 2 | Ohio University - Main Campus | Athens (OH) | $3,645 |
| # 3 | California Coast University | Santa Ana (CA) | $5,355 |
| # 4 | Kennesaw State University | Kennesaw (GA) | $5,562 |
| # 5 | Clayton State University | Morrow (GA) | $5,694 |
| # 6 | University of the Cumberlands | Williamsburg (KY) | $5,970 |
| # 7 | Aspen University | Denver (CO) | $6,000 |
| # 8 | Eastern New Mexico University - Main Campus | Portales (NM) | $6,624 |
| # 9 | Fort Hays State University | Hays (KS) | $6,806 |
| # 10 | Athens State University | Athens (AL) | $6,975 |
Overview of Affordable Online Psychology Degrees
For students who would like to pursue a degree in psychology, there are many fully online options. Provided students have attended credible, accredited schools, their online degrees should command the same respect and create similar opportunities as on-campus degrees. The curriculum will also be comparable, as online courses are often taught by the same faculty.
Online degrees are available at the bachelor's, master's, and doctoral levels, which means students may be able to become psychologists entirely through online education. Of course, this process often integrates in-person requirements with remote study, especially at the higher degree levels. Also, before a person can practice, they must adhere to their state's licensing laws, which often require an internship and 1-2 years of supervised experience in the field.
In some cases, online programs provide more affordable options for earning a degree. We outline the cost of attending college below, in addition to financial aid options that can help with affordability.
How Long Does It Take to Earn a Psychology Degree Online?
Typically, an online psychology program requires students to complete 120-126 credit hours. About half of these credits are general education courses, while the other half consists of psychology courses. Most programs are designed to be completed in four years of full-time study. A few schools also offer accelerated programs that can be completed in as little as two years.
For those who are intent on saving time and money while earning a psychology degree, three options are available:
Students with completed college-level coursework may transfer those credits to apply them toward their total.
Some online schools allow students to take exams for certain classes in lieu of taking them. A passing grade demonstrates thorough knowledge of the material.
Some schools offer credit for prior work or military experience by examining a student's records and past job performance in a prior learning assessment to determine whether they can bypass a related course.
---
Common Psychology Courses
The following presents a list of common courses for those pursuing an undergraduate psychology degree. Depending on the school, some of these topics are taught as core courses while others are considered electives. In addition, some courses may be required for admittance into graduate programs.
Abnormal Psychology: This class surveys common mental disorders, including their causes and treatments. These illnesses include schizophrenia, social anxiety disorder, bipolar disorder, depression, addiction, and eating disorders. The coursework explores how psychologists assess patients and implement treatment plans in their clinical practice.
Clinical Psychology: Clinical psychologists evaluate, diagnose, and treat patients experiencing psychological distress and mental illness. A course in clinical psychology gives students a broad overview of essential topics, such as patient assessments, common disorders, and ethical considerations.
Developmental Psychology: This course delves into the study of human development, from infancy to adolescence and late adulthood. The coursework may cover topics, such as family relationships, emotional development, and adaptations to aging. Most psychology majors take a course on the full spectrum of human development or one that focuses on a specialization, such as early childhood development.
General Psychology: General psychology is a popular liberal arts elective for undergraduate students. The coursework often begins with a brief introduction to the history of psychology before moving into a broader range of topics, including consciousness, motivation, perception, emotion, learning, and abnormal behavior.
Human Behavior: This course invites students to study the way biological, psychological, and social factors influence human interaction. Specifically, students examine how social norms, ethics, and diversity shape values, perspectives, and identities. The curriculum may also cover the evolution of human behavior across the lifespan.
Neuroscience: This introductory course touches on a diverse array of science-oriented topics related to human development. Neuroscientists combine elements of psychology with biology, chemistry, and other sciences to better understand how the brain and nervous system affect human behavior.
Social Psychology: This course focuses on how people view, interpret, and respond to their social environments. Specific areas of discussion often include the self, attitudes, emotions, peer pressure, competition, and prejudice. Many students find that they can practically apply this content to improve their daily lives.
---
Accreditation
Each prospective student should determine whether their chosen school is accredited. The process of accreditation confirms whether a program is credible and of high quality. A school's academic programs, faculty, facilities, and student services are evaluated according to national standards. Accreditation is often required if a student wants to transfer credits between schools, enter a graduate level program, or be eligible for federal financial aid. Students can search the U.S. Department of Education or the Council for Higher Education Accreditation databases for more information.
Accreditation is often required if a student wants to transfer credits between schools, enter a graduate level program, or be eligible for federal financial aid.
Not only can schools earn accreditation for the entire institution, they can receive programmatic accreditation for the individual programs they offer. The recognized accrediting authority for online psychology programs is the APA's Commission on Accreditation. The APA-CoA website contains a list of accredited programs that meet industry standards and expectations.
---
Applying to an Online Psychology Program
The admission requirements and school selectivity for prospective psychology students are the same at most schools — whether the program is on campus or online. Applicants must have a high school diploma or an equivalent. Additional prerequisites vary by school but often include a minimum high school GPA of 2.5 and favorable scores on standardized college entrance exams. Students who are transferring to a school after completing some college coursework elsewhere may also be required to have a cumulative GPA of at least 2.5.
When applying for an online bachelor's program, potential students often need to submit the following items:
An application fee
Official transcripts from all previously attended schools
Scores on standardized tests, such as the ACT or SAT
Letter(s) of recommendation from former teachers, coaches, clergy, or supervisors who are familiar with the applicant's character
Personal essay(s) about the applicant's interests, goals, and personality
A resume or list of extracurricular activities demonstrating teamwork, service to the student's community, and/or leadership abilities
---
How Much Does an Online Psychology Degree Cost?
Tuition is an important factor for many students in their college decision.
---
| | |
| --- | --- |
| | Based on our analysis of 52 schools offering online bachelor's degrees in psychology, the median annual tuition is $13,567.50. Of the more affordable online options in this subject, tuition ranges from $4,200 to $8,500 a year. |
---
There are ways to make college more affordable. For example, at some schools, out-of-state distance learners pay the same tuition rates as in-state students, but this varies according to a student's specific situation, from the number of transfer credits they have to their program's length. Therefore, students should compare the in-person and online tuition costs for the psychology program of their chosen school before applying.
Aside from tuition, all students pay for books and supplies, but online students usually don't pay for room and board, transportation, or other campus-based fees.
Some online schools advertise themselves as "tuition-free" colleges, but students should investigate these programs carefully before enrolling. Although they don't charge tuition, these schools generally charge other fees that are equal to the tuition rates at many schools. Additionally, some of these schools are not accredited, which poses a significant problem for psychology students. To practice psychology, most states require licensure, but to become a licensed psychologist, the degree obtained needs to be from an accredited college.
---
Funding an Online Psychology Program
In general, students in an online psychology program have the same financial aid options as students in other programs. The majority of financial aid programs require that students fill out the FAFSA form. To help with affordability, students may choose options that do not have to be repaid, such as grants, scholarships, fellowships, and work-study programs. Other forms of aid are only available to students of accredited schools, such as federal and private loans. When selecting an online psychology degree program, prospective students may want to consult the financial aid offices at the schools they're interested in as part of their school search process.
To help with affordability, students may choose options that do not have to be repaid, such as grants, scholarships, fellowships, and work-study programs.
Additionally, some opportunities are designed specifically for psychology majors in bachelor's programs or related graduate degrees and doctoral programs. Scholarships, grants, and other funding may be available through the following professional organizations:
Other organizations, such as the Pride Foundation, offer scholarships to promote the study of mental health. Certain colleges and universities, including the University of Wisconsin at La Crosse and the University of Minnesota, provide funding to select undergraduate and graduate students interested in studying psychology and human behavior.
---
| | |
| --- | --- |
| | For additional information, students can check out our resources about paying for a college degree, which include details about the popular college savings plans, the student debt crisis, and more. |
---
---
Does a Psychology Degree Pay Well?
According to data from the U.S. Census Bureau, the median wage for an early-career professional with a bachelor's in psychology is $35,000. This is at the low end of graduate salaries among other majors, but one of the reasons online psychology degrees are so popular is because they are flexible. A generalist degree in psychology allows students to follow a multitude of career paths, many of which offer more desirable salaries.
The BLS lists the top-employing occupations for workers with a bachelor's degree in psychology as follows: registered nurse, social worker, elementary school teacher, and personal service manager. Please note that some of these roles require additional certifications. The most common occupational groups were in the fields of management, community and social services, educational instruction and library, healthcare, and administrative support. The current median salaries and job outlooks for these occupations vary widely. For example, those in administrative support roles earn salaries between $31,110 and $47,560, while those in managerial roles may earn salaries ranging from $69,600 to $141,490.
An advanced degree is required for those who want to work as practicing psychologists, a career with a salary that pays well. In May 2020, a licensed, practicing psychologist earned an annual salary between $79,820 and $105,780. Similarly, clinical and research psychologists must have a doctoral degree, while school psychologists, industrial-organizational psychologists, and psychological assistants must have master's degrees. According to the Bureau of Labor Statistics' (BLS) data from 2018, 49% of psychology graduates went on to earn advanced degrees.
Below, we explore a few careers that psychology students might go into in further detail.
---
Career Options for Psychology Graduates
The Occupational Outlook Handbook published by the Bureau of Labor Statistics (BLS) lists many career opportunities for psychology graduates, though graduate studies may be required.
School and Career Counselor
Median Annual Salary: $58,120
Job Growth Rate: 11%
Career counselors can work at public and private high schools, community colleges, and universities. They help students identify their aptitudes and interests while assisting them in researching educational expectations for specific careers. Career counselors are required to have a master's degree, and in some states, they must also obtain licensure.
Median Annual Salary: $51,760
Job Growth Rate: 12%
Graduates interested in social work may consider becoming case managers, helping individuals address problems in their everyday lives. For example, after evaluating a client's needs, they may provide counseling, identify useful resources, and support clients by enrolling them in services or programs.
Median Annual Salary: $60,660 (elementary), $62,870 (high school)
Job Growth Rate: 7% (elementary), 8% (high school)
Graduates who've earned bachelor's degrees can qualify to become elementary or high school teachers by earning a teaching credential. Elementary teachers typically teach all subjects, while high school teachers specialize in specific subjects, earning slightly more.
For further guidance, the APA has employment resources to help psychology graduates find a career.
---
Is an Online Bachelor's in Psychology Worth It?
An online bachelor's degree in psychology may be worthwhile, but individuals must weigh the costs and advantages for themselves.
Potential Benefits
This is a versatile degree. Alumni may immediately join the workforce across a diverse range of fields or secure psychology-related work that may strengthen their graduate school applications.
Studying psychology may help students develop personal attributes, such as empathy and sensitivity, and it can also help workers gain valuable skills that they can apply in the field, from critical thinking to oral comprehension.
An online degree allows students to choose from a broader selection of schools without having to move to a new location. This allows prospective students to select a program that best meets their budget, interests, and career goals.
Potential Drawbacks
For those who'd like to become psychologists, a bachelor's degree is often only the first step in an educational path that can last up to 10 years. Students must go on to obtain doctoral degrees and licensure.
Without opportunities to connect in-person with peers and faculty, online learning may present challenges in terms of building relationships and networking.
Related Articles
2023 Most Affordable Online Colleges for a PhD in Psychology
Our 2023 list shows the most affordable colleges for online PhDs in psychology based on manually collected tuition.
2023 Most Affordable Online Colleges & Degrees
The top affordable online colleges of 2023. Find cheap online associate, bachelors, master's, and doctoral degrees.