2023 Best Online Psychology Bachelor's Degrees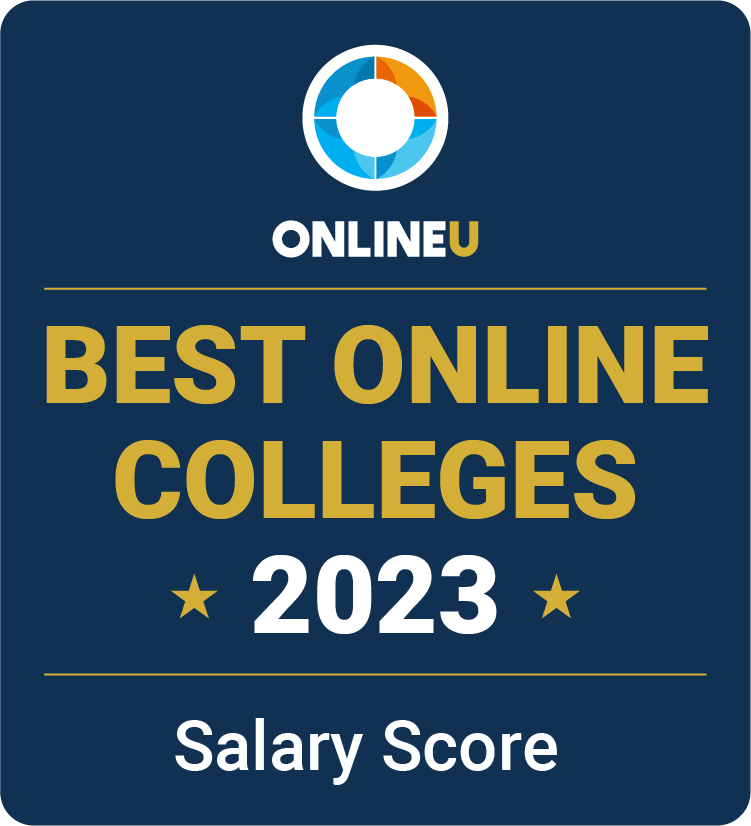 An online bachelor's degree in psychology contains a variety of lessons on the human mind. Psychology degrees are among the most popular in the country because of the major's wide applicability to all aspects of life. Psychology students also tend to develop soft skills that employers seek in candidates, such as critical thinking, problem solving, and communication. Graduates of psychology bachelor's degree programs might enter a number of careers in social services, education, business, or government. Earning this degree is also the first step to becoming a licensed clinical psychologist, which requires a doctoral degree in psychology.
View our methodology for more details about our list or learn more about OnlineU.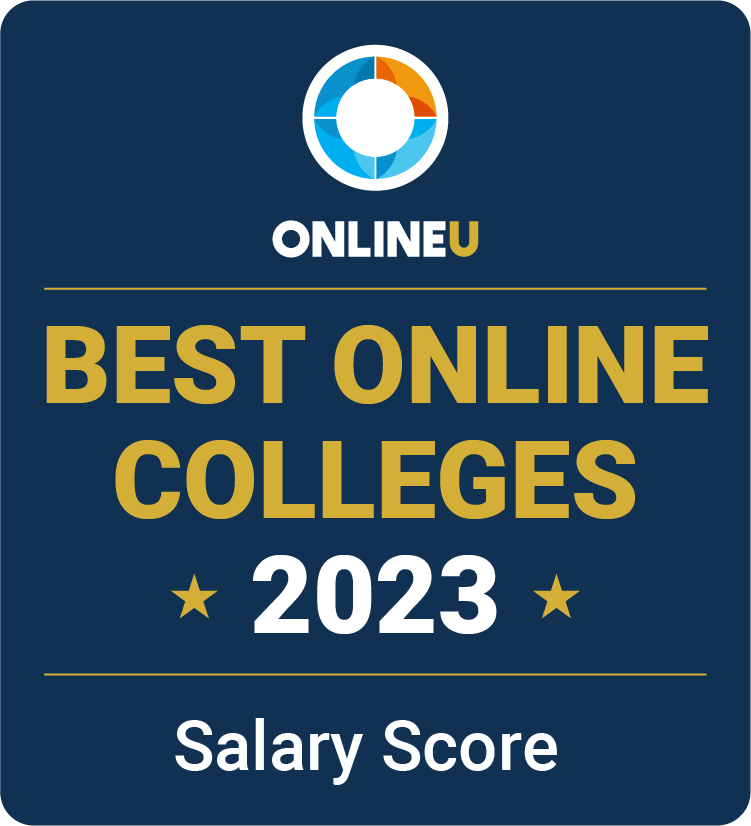 Learn more about how we make money. ">ADVERTISEMENT
Online Psychology Bachelor's Degrees You May Be Interested In

Annual Tuition: $19,398 - $29,428
8 Programs (view all)

Southern New Hampshire University Online

Annual Tuition: $17,800
3 Programs (view all)
---
2023 Best Online Psychology Bachelor's Degrees
| Rank | School | Salary Score | Median Starting Salary |
| --- | --- | --- | --- |
| # 1 | Excelsior University | | $41,464 |
| # 2 | Thomas Jefferson University | 99 | $40,935 |
| # 3 | Regis University | 98 | $39,029 |
| # 4 | University of Bridgeport | 98 | $38,548 |
| # 5 | American Public University System | 97 | $37,948 |
| # 6 | Drexel University | 97 | $37,775 |
| # 7 | National University | 95 | $36,571 |
| # 8 | DeSales University | 95 | $36,549 |
| # 9 | Concordia University - Saint Paul | 94 | $36,321 |
| # 10 | SUNY Empire State College | 94 | $36,299 |
2023 Online Colleges Offering Bachelor's Degrees
Ranking Details
#1
Excelsior University
Salary Score:
Median Starting Salary:
Locations:
Accreditation:
The private Excelsior College offers an online Bachelor of Science in Psychology degree with 120 credit hours. This degree is designed to last four years with a full-time schedule. With its open admissions policy, Excelsior accepts all applicants, but only 35% graduate with a degree.
Excelsior's online students log into the Canvas learning platform to complete work for asynchronous courses. The school's psychology curriculum covers general concepts such as neurophysiology, social influence, and the history of the discipline and its theories. Some intermediate and upper-level electives include Lifespan Developmental Psychology, Abnormal Psychology, and Mind, Body, and Health. Each student also takes a required capstone in which they complete a comprehensive research project.
#2
Thomas Jefferson University
Salary Score:
Median Starting Salary:
Locations:
Accreditation:
Thomas Jefferson University (TJU) is a private institution that offers an online, 120-credit Bachelor of Science in Behavioral and Health Services degree. This program usually takes at least four years to complete for full-time students. The university's bachelor's-degree acceptance rate is 70%, and 75% of these students earn their degree.
TJU uses the Canvas digital learning system to host online courses. This program's faculty aim to create thoughtful, compassionate human services employees with working knowledge of behavioral disorders and intervention techniques. Some of the curriculum requirements include Psychology of Addiction, Psychology of Trauma, and Human Services Administration. Graduates may pursue work for social services agencies or nonprofits.
#3
Regis University
Salary Score:
Median Starting Salary:
Locations:
Accreditation:
Regis University is a private Catholic institution with an online Bachelor of Science (BS) in Applied Psychology degree. This program requires 120 credit hours of coursework, which might take four years at full-time status. Regis accepts 78% of undergraduate applicants and has a graduation rate of 59%.
Online learners access the Brightspace learning management platform to take online classes at Regis. This BS's curriculum focuses on applying psychology insights to helping professions in social services and healthcare, especially through the lens of the school's Jesuit Catholic values. The required courses include Psychology of personality, Brain and Behavior, and Forgiving Others, Forgiving Ourselves.
#4
University of Bridgeport
Salary Score:
Median Starting Salary:
Locations:
Accreditation:
The University of Bridgeport (UB), a private institution, features an online Bachelor of Science in Psychology that requires 120 credit hours of coursework. Students may finish in four years if they take a full-time course load. The university accepts 71% of applicants and graduates 50% of them with a bachelor's degree.
UB's online students use the Canvas platform to view and complete class assignments. The program's faculty seek to cover a general psychology curriculum with plenty of room for special electives, though there are no official concentrations. Core classes include Cognitive Psychology, Research Methods, and Social Psychology, and students can choose from a research practicum, senior thesis, or internship as a final project.
#5
American Public University System
Salary Score:
Median Starting Salary:
Locations:
Accreditation:
Despite its name, American Public University System (APUS) is a private school offering a Bachelor of Arts (BA) in Psychology degree online. This is a 120-credit-hour degree designed to take four years to complete with a full-time schedule. APUS has an open admissions policy, but only 18% of students graduate with their bachelor's degree.
The university hosts online courses on the Brightspace learning management platform. BA students take a general psychology curriculum that covers normal and abnormal development and behavior, learning theory, and the boundaries between cognition and physiology. Students must take a core of classes that include Human Life Span Development and Personality Theories, but they can also choose from electives such as Human Sexuality and Psychology of Disaster.
What Is a Bachelor's in Psychology Degree?
Psychology is the study of the mind and human behavior, especially as it relates to our emotional well-being and our relationships with family, friends, and colleagues throughout our lives. As a formal scientific discipline, psychology is relatively new, with most of the best known and widely accepted concepts emerging in the 20th century. However, in the U.S., colleges like Harvard and Stanford began offering courses in psychology in the late 1800s.
A bachelor's degree in psychology provides students with a broad overview of this field, including the application of psychological concepts to everyday life. Students who envision themselves working as counselors, therapists, or researchers may want to earn a bachelor's degree in psychology as a springboard for the more advanced degrees they'll need to become mental health professionals. Graduates with this versatile degree are also qualified to move into a number of other occupations and industries.
Degree Requirements
A bachelor's in psychology typically requires 120-124 credit hours and takes four to five years of full-time study to complete. Many degree programs also include an internship, where students spend a specified number of hours working in hospitals, correctional facilities, substance use clinics, or other healthcare settings, as well as a capstone research project. These experiences are designed to provide students with real-world experience in practicing psychology in different contexts.
Psychology Courses
The curriculum for a psychology bachelor's degree program aims to provide students with a solid foundation in the field, covering multiple topics in human behavior. While elective course offerings and concentrations can vary based on the program, students can expect to take introductory classes in human development, cognition, and research methods. Below are some common courses that many colleges include in their psychology programs.
In this course, students typically learn about the most common psychological disorders. Subjects include anxiety and mood disorders, eating disorders, substance use, schizophrenia, and dissociative disorders. This course typically focuses on causation and diagnosis, along with treatment options for each condition.
Behavioral Analysis and Modification
This course introduces the theory and practice of treating psychological problems by modifying patient behavior. Students are expected to examine positive and negative reinforcement, clinical and nonclinical treatment settings, and ethics in intervention.
Students take this class to learn about human cognition processes associated with perceiving the world, solving problems, and making decisions. In some programs, this course also covers the history of cognitive theory alongside the latest technology-driven research.
Research Methods in Psychology
In this introductory class, the coursework gives students hands-on opportunities to learn how to design psychology studies and experiments, collect data, and formulate conclusions. Faculty may cover ethical research, the difference between causation and correlation, and how research papers are written and presented.
Admissions Requirements
Depending on the admissions format of the school, prospective students may need to submit their applications as early as November of the year preceding the fall semester when they plan to start attending college. While some colleges are more selective than others, most require applicants to provide the following documentation in addition to an online application:
Official high school or GED transcripts, usually with a minimum GPA of 2.5-3.0
SAT or ACT scores
An entrance essay on a designated topic
Letters of recommendation from teachers, coaches, or other mentors
A resume or list of extracurricular activities, jobs, and volunteer activities
At some schools, enrolled students may have to complete a certain number of general and prerequisite credit hours before applying to a psychology program in their second or third year. This involves completing specified introductory courses in certain subjects — such as psychology, mathematics, and statistics — while meeting minimum grade requirements. Students may also have to submit a separate reflective essay.
What Can You Do With a Bachelor's in Psychology Degree?
Given that an understanding of human behavior is relevant to so many aspects of our daily lives, a degree in psychology is actually a versatile credential that lends itself to many occupations. Naturally, some graduates go on to earn advanced degrees in the field, while others move directly into the workforce.
Psychology Specializations
Since the field of psychology is so broad, many degree programs offer specializations that enable students to focus more narrowly on one particular aspect of psychology. Some of the more popular areas of concentration include:
Child Psychology
As the name implies, this concentration studies how children develop and interact with others. Child psychologists work with children and their families to diagnose and resolve behavioral and emotional problems. A related specialization is school psychology, which focuses on supporting young students by addressing issues that may hinder a child's ability to learn in the classroom and build healthy relationships with peers and teachers.
Clinical Psychology
Clinical psychology courses focus on how to use evidence-based research to provide ongoing, comprehensive behavioral and mental healthcare for individuals, families, and groups. Clinical psychologists work directly with patients and in consultation with other healthcare professionals to diagnose mental disorders and develop treatment plans.
Counseling Psychology
With the counseling psychology concentration, students explore the practical application of the theories and concepts of psychology as a means of helping people understand their behavior and manage their emotions more effectively. Many students who choose this specialization intend to earn at least a master's degree in order to become licensed therapists.
Developmental Psychology
Developmental psychology looks at the changes in brain function, motivation, social interactions, and physical condition humans typically experience as they progress through their lifespan. Developmental psychologists help patients of all ages understand and adapt to common life changes, and they diagnose and treat mental, emotional, behavioral, and social disorders that may result from the inability to adapt.
Forensic Psychology
A concentration in forensic psychology combines the study of psychology with the study of law. Forensic psychologists often work in some part of the judicial system — police departments, rehabilitation centers, law firms, universities, and so forth — either as employees or consultants. When a person is accused of a crime, they typically apply the principles of psychology to the crime in an attempt to understand the accused's motives and behavior.
Health Psychology
This concentration focuses on people and families who are experiencing illness. Students learn how to become counselors who help patients develop coping strategies, apply psychological theories in family settings, and support individuals with mental health challenges associated with their illnesses.
Industrial-Organizational Psychology
Industrial-organizational psychology is the study of human behavior within organized groups, such as corporations, political parties, and teams. I/O psychologists typically work with or consult with various types of groups, helping the members understand the dynamics within the group and how to improve efficiency and communication.
Social Psychology
In this concentration, students typically learn about the psychology of community-level behavior. Some take classes in social justice to better understand how cultural, political, and economic factors shape community values. Social psychologists often conduct research with the goal of solving social problems.
Sports Psychology
Students who opt for a sports psychology concentration study athletes, both as individuals and as members of teams. Sports psychologists usually work directly with athletes on performance enhancement while also helping individuals and teams work together more effectively.
Further Education
If you want to advance your career in psychology, you may want to consider earning other types of degrees for psychologists. The American Psychological Association's website provides many additional resources that may help you in mapping your career in this field.
Master's in psychology programs typically require the completion of about 30 credit hours. Other graduation requirements include an internship or fellowship, a required number of clinical hours, and a thesis or capstone project. Some master's programs focus on helping students develop their diagnostic and counseling skills. Once you've earned this type of master's degree, you may be qualified to become a licensed psychologist. Other master's programs in psychology focus on research and science.
It's also possible to skip the master's level and go directly to earning a doctorate. There are two main types of doctoral programs in psychology: a Doctor of Psychology (PsyD) for those who plan to become practicing psychologists, and a Doctor of Philosophy (PhD) in Psychology who want to devote their careers to academic research and teaching.
Post-graduate Certificates in Psychology
Some advanced mental health professionals may decide to expand on their knowledge and skills by earning a post-graduate certificate in a specific area of psychology, such as forensic psychology or industrial/organizational psychology. These certificate programs usually require the completion of four to six credit hours, which can often be completed in less than a year.
Psychology Certifications
Some mental health professionals pursue certification in specific skills or subjects. Certification shows that you're dedicated to professional growth and have reached a high level of mastery in a particular area. For example, some professionals might earn certification in hypnotherapy or school psychology.
Psychology Careers
Earning a bachelor's degree in psychology does not limit you to a career as a psychologist. Rather, studying human behavior and motivation can prepare you for a broad range of possible occupations.
Many psychology majors want to serve individuals and communities by helping to improve their lives. These graduates often pursue psychology degree jobs, such as community health worker, health education specialist, and community service manager. The Bureau of Labor Statistics shows that there is a growing need for people trained to work in public health agencies and related nonprofit organizations.
Also, because so many aspects of business rely on understanding motivation and behavior, psychology degree holders are well-equipped for careers in business. They often go into business management, marketing, sales, or human resources — occupations that frequently offer higher salaries.
Still wondering if a degree in psychology will lead you to your dream career? Our psychology career guide may help you find the best path.
Financing Your Bachelor's Degree in Psychology
Before enrolling in any program, you may want to calculate how much you can afford to pay for your degree and use that as one of your criteria for selecting a college. It's also worthwhile to consider the degree's return on investment, meaning the cost of earning the degree as compared to your potential lifetime earnings. Data from the Bureau of Labor Statistics shows that bachelor's degree holders earn an average of $525 more per week than workers with only a high school diploma.
Cost
As you can see from our list of the best online bachelor's degrees in psychology, tuition fees vary widely. According to the College Board's 2022 report, however, average annual tuition fees range from $10,940 for four-year public schools to $39,400 for four-year private schools. The College Board also estimates an additional $1,240 annually for books and other supplies.
Financial Aid
Many students — whether they're attending school in person or online — are eligible for some form of financial aid. All students should submit a Free Application for Student Aid (FAFSA) to see if they qualify for financial assistance.
Financial aid is available from many sources. Once you've submitted the FAFSA form, you'll be notified if you qualify for aid from the federal or state government or from the school itself. Grants and scholarships are preferred because these types of aid don't need to be repaid, unlike student loans that do need to be repaid with interest. There are also many privately sponsored scholarships, which may be awarded on the basis of need or merit, but you'll need to submit separate applications for them.
Student loans also come from two main sources. Federal student loans offered through the government are generally preferred over private student loans offered by banks and lending institutions because they tend to have lower interest rates and better repayment terms.
What Else Should You Consider?
As a prospective student, you will naturally want to consider whether a psychology degree will equip you for the career you have in mind. Be sure to choose a program that offers the specialization that most interests you, and if you plan to go on to graduate school, make sure the program prepares you for advanced study.
It's also important to choose a school that is accredited. Accreditation is a process in which recognized agencies evaluate and confirm that a college or university meets standards of educational excellence. Enrollment in an accredited program impacts your ability to receive federal financial aid, transfer credits, and apply for licensure after graduating, and it may influence your acceptance into a graduate program. The U.S. Department of Education and the Council on Higher Education Accreditation each offer a current list of accredited schools.
Beyond this, you'll want to decide whether to pursue a psychology degree online. Online programs are usually more flexible than traditional programs, although some programs feature synchronous classes that require you to log on at specific times, as opposed to asynchronous classes that you can engage in anytime. Students with strong time management skills may be better suited for online courses, while students who require more structure may prefer on-campus classes.
FAQs About Bachelor's in Psychology Programs
What Can You Do With a Psychology Degree?
---
You can follow several different career paths with a psychology degree. Although you'll need an advanced degree to qualify for most psychology-related jobs, a psychology bachelor's degree makes an excellent foundation for earning a master's degree in psychology or even a doctorate. A bachelor's degree will also prepare you for occupations such as human resources specialist, teacher, and wholesale sales representative.
How Long Does It Take to Get a Psychology Degree?
---
Earning a bachelor's in psychology degree online or on-campus typically takes four to five years and requires the completion of 120-124 credits. However, some online colleges offer accelerated tracks featuring back-to-back terms that last six to eight weeks, allowing students to graduate in less than four years.
Is a Psychology Degree Worth It?
---
Determining whether a psychology degree is worth it for you is a personal decision based on your goals and circumstances. However, earning a degree in psychology offers several benefits, including opportunities to develop valuable skills in critical thinking, research, and communication. A psychology degree is also quite versatile, preparing graduates to move into diverse fields such as social services, human resources, and sales.
How Do I Get a Psychology Degree?
---
You can get a psychology degree by enrolling in an accredited, degree-granting institution of higher education. Psychology degrees are available at every level, from associate degrees to doctorates. You can also study traditionally or earn an online psychology degree, either fully online or as a hybrid model that combines some on-campus courses with distance learning courses.
Bottom Line
Without a doubt, the field of psychology is fascinating. By earning an on-campus or online psychology degree, you'll gain a much better understanding of how our minds work and why we often behave the way we do. Whether you decide to make a career out of helping people through counseling or research or to pursue a career in business or some other field, the knowledge you gain by earning a bachelor's in psychology is sure to enrich your life, personally and professionally.
Why Trust Us?
60,000 Degrees Researched Annually
20,000 Hours Spent on Research Annually
Launching Rankings Since 2009
Meet our team
Related Articles
2023 Best Online Liberal Studies Degrees
OnlineU features the best online bachelor's in liberal studies degrees for 2023, which provide a strong academic foundation for students.
2023 Best Online Child Development Degrees
Research online child development degrees from accredited colleges. Explore the best online bachelor's degrees in this field for 2023 based on tuition and salary data.