2023 Most Affordable Online Public Health Degrees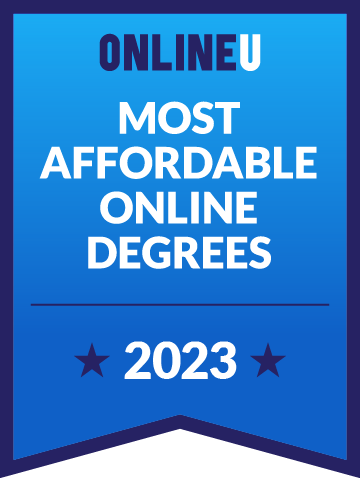 An online bachelor's degree in public health teaches students how to promote positive health behaviors and educate communities on disease prevention and other health-related issues. Science plays a big role in this field, with programs covering microbiology, epidemiology, and chemistry, among other subjects. Not only will students learn the fundamentals of science as they relate to public health, but faculty also teach them how to effectively communicate that information to the public.
Similar bachelor's degrees, such as healthcare management or emergency management, are also suitable for similar career outcomes. For those who wish to continue their study of public health, there are affordable master's degrees in public health that may be worth exploring after graduation.
View our methodology for details about rankings or learn more about us. You can also check out our overall list of the most affordable online degrees for inspiration.
All tuition numbers were manually collected and verified
| Rank | School | Locations | Annual Tuition |
| --- | --- | --- | --- |
| # 1 | Brigham Young University - Idaho | Rexburg (ID) | $3,888 |
| # 2 | University of the Cumberlands | Williamsburg (KY) | $5,970 |
| # 3 | Georgia Southern University | Statesboro (GA) | $6,169 |
| # 4 | Columbia Southern University | Orange Beach (AL) | $7,050 |
| # 5 | Utah Tech University | St. George (UT) | $7,140 |
| # 6 | Mercy College of Health Sciences | Des Moines (IA) | $7,575 |
| # 7 | Mississippi University for Women | Columbus (MS) | $7,656 |
| # 8 | Youngstown State University | Youngstown (OH) | $8,042 |
| # 9 | University of North Carolina at Greensboro | Greensboro (NC) | $9,324 |
| # 10 | Eastern Illinois University | Charleston (IL) | $9,472 |
Common Courses: Common Bachelor's in Public Health Courses
A bachelor's program in public health blends courses in science, public policy, government support, and management. Some of the diverse courses often included in an online public health program include the following:
Anatomy and Physiology: Public health professionals need to understand basic medical terminology, concepts, and processes. In this course, students learn the essential components and systems of the human body and how they function. They also explore the causes, diagnoses, and treatments of common diseases.
Epidemiology: Public health professionals need to understand the factors that lead to the appearance and spread of diseases. Students learn how to use tools for evaluating and monitoring a population's health as well as strategies for controlling the factors that can lead to the distribution of disease.
Chronic Diseases: This course trains students to assess, manage, and implement programs addressing chronic diseases, such as diabetes, obesity, hypertension, and heart disease. Students learn how chronic diseases affect millions of people in the U.S. and pose a potential strain on our healthcare system and economy.
Public Health Administration: This introductory course provides a broad overview of the primary theories, concepts, values, and administrative practices in use today in the U.S. public healthcare system. Students discover some of the factors affecting public health, including the public health system, essential services, and contributing areas of specialized knowledge, such as biostatistics, environmental health, epidemiology, and healthcare policy.
Social and Behavioral Health: Social and individual behavior can have a significant impact on public health. This course examines how factors — such as culture, economic status, ethnicity, family, and gender — can influence a population's perceptions and willingness to embrace change.
---
Financial Aid: Funding an Online Bachelor's in Public Health
You may want to apply for financial aid if you're pursuing a bachelor's in public health. If you need help paying for your online degree, consider federal, local, and private scholarship opportunities, as these don't need to be repaid. A suitable public health work-study program will enable you to offset the cost of your education while gaining industry experience. You can also apply for student loans. Notably, federal and state loans have the cheapest repayment plans. Online students should verify whether they need to fulfill additional requirements to be eligible for aid.
Fill out the Free Application for Student Aid (FAFSA) to determine what kinds of aid you're eligible to receive. Our FAFSA guide walks you through this complex form, including how to complete it accurately.
Where to Look for Additional Financial Assistance
You should consult your university or prospective college's financial aid department for information on financial assistance programs. To help pay for your public health degree, you may also consider applying to the scholarships below:
NIH Undergraduate Scholarship Program
This annually awarded $20,000 scholarship is open to undergraduate students hoping to pursue a career in biomedical, behavioral, and social science health-related research. Students must be U.S. citizens that are either enrolled or accepted for enrollment in a U.S.-based undergraduate program, and they must demonstrate exceptional financial need.
Catherine E. Philbin Public Health Scholarship
Starting at $500, this scholarship is for residents of Massachusetts pursuing a four-year degree (graduate students may also apply). Applicants must be residents of Massachusetts and enrolled in a degree-seeking program.
APHA Student Scholarship
The Arkansas Public Health Association annually offers one student $1,000 to help secure a public health degree. Awardees must be enrolled in an institution based in Arkansas, have a GPA of 3.0 or higher, and be an APHA student member.
---
Is an Online Bachelor's in Public Health Worth It?
A public health degree's worth depends on your personal and financial circumstances. If you are willing and able to set aside the time and money for this pursuit, this degree can lead to gainful career opportunities in the growing healthcare industry.
The salary and job outlook for those with a bachelor's in public health is generally favorable. Not only do online programs offer students experience, but graduating with a public health degree may also lead to earnings above the U.S. economy's average of $41,950 per year. Below are some typical roles and corresponding salaries for public health graduates:
Health education specialists' average annual salary is $48,140.
Although it may require additional work experience, medical and health services managers make approximately $104,280 per year.
Aside from potential earnings, consider the following advantages and possible drawbacks of pursuing an online bachelor's degree in public health:
Advantages:
An online degree in public health can be a relatively cheap way to develop unique skills, like cultural competence and biostatistics, which are applicable across multiple sectors.
Those with a public health degree may benefit from expanding career opportunities and job security in the future. Based on the healthcare industry's size in 2020, it is projected to grow 16% by 2030, which amounts to 2.6 million new jobs.
Drawbacks:
A bachelor's degree is often insufficient if you want to pursue advanced roles in the healthcare industry. To grow in this field, you will likely need a master's in public health.
Online students that don't participate in ample fieldwork may not gain the same level of exposure and hands-on experience as those completing an in-person public health undergraduate program.
Related Articles
2023 Most Affordable Online Colleges & Degrees
The top affordable online colleges of 2023. Find cheap online associate, bachelors, master's, and doctoral degrees.
2023 Most Affordable Online Master's Programs
Explore the most affordable online master's degree programs in 2023 and choose the one that's right for you.