2022 Best Online Degrees in Spanish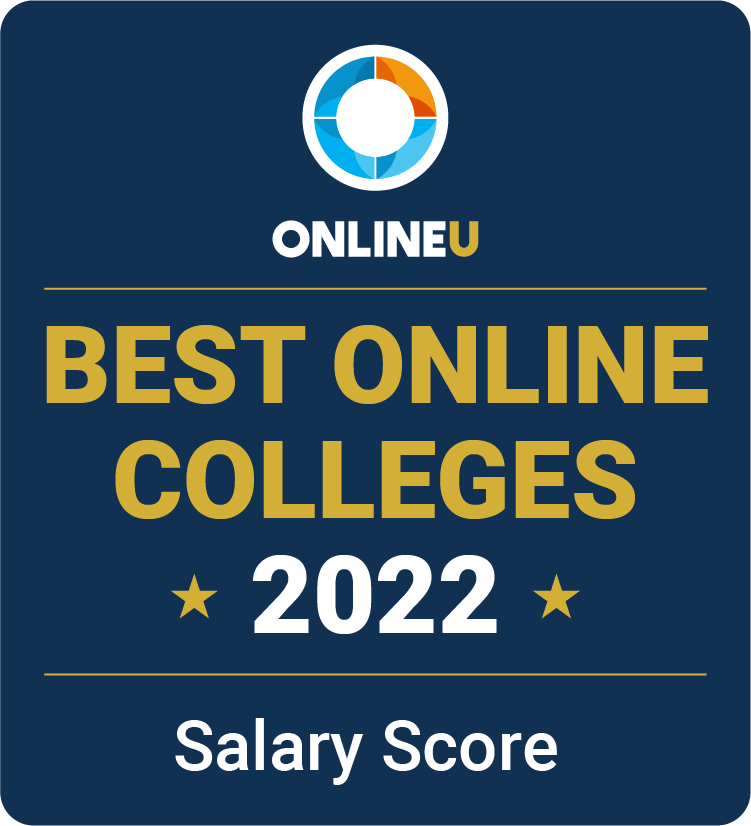 An online bachelor's degree in Spanish is designed to train students to become experts in the Spanish language and culture. With the growing number of Spanish-speaking people in the U.S., job opportunities are expanding for those who are fluent in this popular language. Spanish speakers are needed in many fields — from the realms of education and business to scientific research.
Explore our list of the best online Spanish programs at the bachelor's level and continue reading to learn more about the major and potential job opportunities. You may also view our methodology for more details about our list or learn more about OnlineU.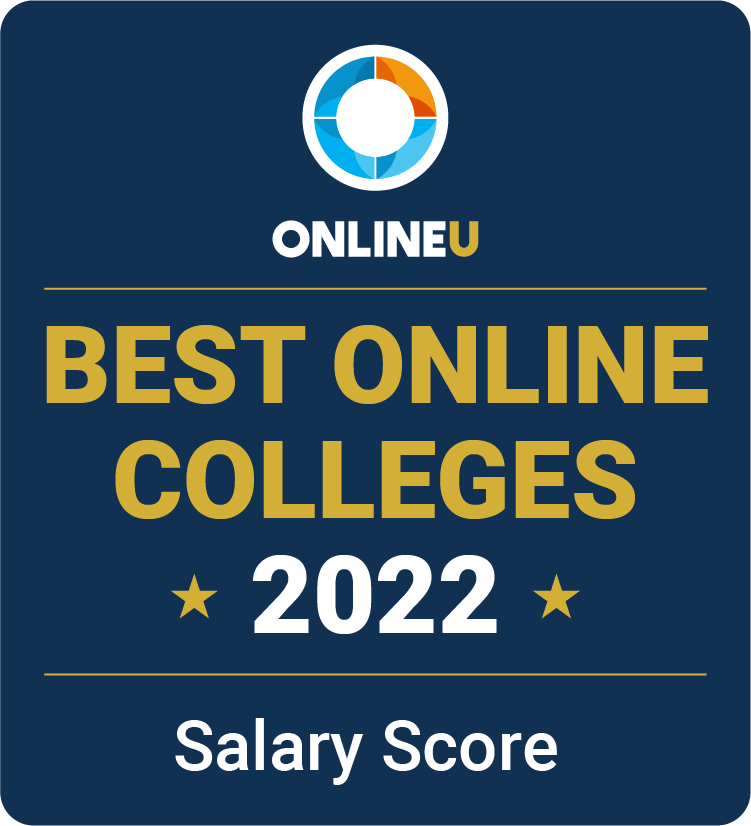 Learn more about how we make money. ">ADVERTISEMENT
Online Spanish Bachelor's Degrees You May Be Interested In
---
List Of Accredited Online Spanish Schools
| School | Online Enrollment | Annual Tuition |
| --- | --- | --- |
| Arizona State University | | |
| Florida International University | 10,922 | $18,963 |
| Oregon State University | 5,999 | $31,215 |
| Fort Hays State University | 4,411 | $15,360 |
| University of Arizona | 2,558 | $11,800 |
| University of Arkansas at Little Rock | 1,676 | $21,754 |
| Eastern New Mexico University - Main Campus | 1,514 | $8,448 |
| Northern State University | 1,134 | $11,821 |
| Valdosta State University | 1,107 | $17,638 |
| Georgia Southern University | 1,088 | $17,518 |
| University of North Alabama | 700 | $20,220 |
| Wayland Baptist University | 670 | $22,658 |
| Mercy College | 486 | $19,594 |
| Judson College | 50 | $18,540 |
Overview of Online Bachelor's Degrees in Spanish
Obtaining a Spanish language degree online will help graduates learn Spanish language skills and cultural knowledge that will aid them in Spanish-speaking workplaces. In addition to the standard Spanish courses, students will take core courses focusing on Spanish literature, film, business, and politics in order to gain a broader and interdisciplinary view of the Spanish-speaking world. In order for students to develop proficiency in speaking and comprehending the language, most upper-level classes are in Spanish only.
An online Spanish bachelor's degree can prepare graduates for careers in international business, journalism, education, public relations, marketing, and especially as interpreters and translators. Graduates may also be prepared to take jobs in Spanish-speaking countries.
Online bachelor's degrees in Spanish are rare, and schools that have online courses usually offer hybrid degree programs. Minors in Spanish are very popular for those who wish to study the language in depth but also want to pursue a different field of study. A Bachelor of Arts in Spanish requires 180 credits, and it establishes a strong foundation in the language, culture, and literature of Spanish-speaking countries. Graduates are expected to reach advanced levels of speaking, reading, and writing proficiency in the Spanish language. The credits include a liberal arts core of writing, humanities, fine arts, social science, math, and sciences, with variations depending on the school.
A Bachelor of Arts in Spanish requires 180 credits, and it establishes a strong foundation in the language, culture, and literature of Spanish-speaking countries.
Spanish major requirements may include an internship or a study abroad through an approved partner program. Courses in the Spanish major cover a wide cultural and historical context through textual analysis of historical documents or literature, from Spain to Latin America. To pursue a bachelor's degree, students need at least a high school diploma or GED.
For students looking to save money, additional postsecondary courses taken at vocational schools or community colleges can also be transferred towards a full degree, depending on the school's requirements for transfer credits.
The Importance of an Accredited Online Spanish Degree
The best online colleges and best online Spanish bachelor's degrees programs are accredited and have a track record of student success. Therefore, when researching and applying to online Spanish degree programs, it's important to look for accredited schools. These schools have been assessed by an external authority to make sure that they meet certain educational standards. Attending an accredited school can also make it easier to qualify for financial aid.
Because there is no programmatic accreditation for Spanish degree programs, students should prioritize institutional accreditation of their prospective institutions when deciding what program to attend.
Common Courses for a Spanish Major
Spanish majors may take introductory and advanced language courses, as well as courses about Spanish and Latin American history and culture.
Conversational Spanish gives students the skills they need to hold conversations in Spanish. Students learn common terms and phrases while developing conversational skills that will enable them to speak with native Spanish-speakers. This introductory level class is designed for students who have no prior knowledge of Spanish.
Spanish Grammar and Composition
Spanish Grammar and Composition provides students with in-depth instruction on grammar. Students learn how to speak Spanish in a way that is grammatically correct. They also gain written communication skills in this language, which can prepare them for careers in which writing in Spanish might be required.
Overview of Spanish Literature
Spanish majors often study not only the language of Spain but also the culture. This class introduces students to works of classic and modern Spanish literature — including novels, poetry, drama, and more. Students strive to gain a deeper understanding of trends and themes in Spanish literature while gaining greater facility with the Spanish language.
Students taking Business Spanish learn how to use Spanish in the workplace. This may include unique vocabulary terms that may not otherwise be included in most intermediate Spanish classes. The course also covers business etiquette and communication skills, with an emphasis on Spanish-speaking and bilingual work environments.
What Can You Do With a Spanish Degree?
Students with a degree in Spanish can go on to pursue a wide variety of careers, including as interpreters, educators, business, and more.
Annual Median Salary:
$49,110
Interpreters work to convert information from one language to another. Spanish majors who decide to pursue a career as an interpreter may work to translate English to Spanish or vice versa. This may include in-person and on-the-spot translation in environments like courtrooms, schools, and medical facilities. The demand for interpreters is expected to grow significantly over the next decade, as 20% is three times faster than the U.S. average.
Annual Median Salary:
$49,110
The Bureau of Labor Statistics (BLS) lumps interpreters and translators into a single category, but the roles are distinct. Like interpreters, translators convert messages from one language to another, but instead of focusing on in-person communication, translators primarily focus on written texts and documents. This can include everything from translating poetry and novels to subtitles for videos to important government documents.
Annual Median Salary:
$61,820
High school Spanish teachers are in charge of helping high school students develop Spanish language skills. Spanish teachers may work in either public schools or private schools. Their duties include planning lessons, instructing students, and grading assignments and exams.
ESL (English as a Second Language) Teacher
Annual Median Salary:
$59,720
ESL teachers instruct students whose first language is not English. This can include students who have moved to the United States from other countries as well as students whose primary home language is not English. These teachers help students develop their speaking, comprehension, reading, and writing skills in English. A Spanish major can be helpful for prospective ESL instructors since it teaches individuals the skills for communicating with Spanish-speaking students.
Benefits of an Online Spanish Degree
Pursuing a degree in Spanish has a wide variety of benefits. For one, studying Spanish enables students to develop fluency in another language. Not only is this a personally and intellectually enriching endeavor, but it can also help students improve their communication skills and even unlock new career opportunities.
Spanish majors hone their written and verbal communication skills and gain exposure to the literature and culture of a different country, which are valuable assets in many different kinds of jobs.
A degree in Spanish allows students to qualify for jobs where a knowledge of Spanish is recommended or required. It also enables them to pursue careers in translation and interpretation. Students can use their knowledge of Spanish in retail, business, and customer service environments.
Even if a student doesn't pursue a career directly related to the Spanish language, a degree in Spanish can still prepare them for a wide variety of job opportunities. Spanish majors hone their written and verbal communication skills and gain exposure to the literature and culture of a different country, which are valuable assets in many different kinds of jobs.
Frequently Asked Questions About Spanish Degrees
How Much Can I Expect To Earn With an Online Degree in Spanish?
---
Among the career options for graduates with degrees in Spanish are jobs as translators or interpreters, which have a median annual salary of $49,110 (as cited above). Depending on the degree curriculum, graduates may also become licensed high school teachers, who make a median yearly salary of $61,820.
How Is a Degree in a Foreign Language Like Spanish Different From a Degree in Linguistics?
---
Although both of these degrees may prepare graduates for some similar roles — such as in translation or foreign language teaching positions — a degree in linguistics involves the scientific study of language itself. Linguistics majors study the structure and components of language: sound, words, and sentence formation. Additionally, they delve into the purpose and evolution of language as a whole.
Students majoring in a foreign language, on the other hand, deep-dive into the language, literature, and culture of a country, with the goal of becoming a fluent speaker in that language.
What Can I Do With an Online Degree in Spanish?
---
People with online degrees in Spanish may pursue careers as foreign language teachers, translators, and interpreters — all of which require a bachelor's degree, at minimum. Because Spanish is so widely spoken, professionals find Spanish language skills useful in almost any occupation, from business and tourism to healthcare and social work.
Becoming a foreign language teacher may be the ambition of most Spanish majors. Those in this role work in elementary, middle, and high schools as well as at the university level and in the private sector. They must plan classes and exams, and employ language learning methodologies which they learn at the bachelor's and master's degree level. Additional teaching certifications and licenses may be necessary, depending on the state and institution where the teacher works.
What Are Next Steps?
---
After obtaining a bachelor's degree online, students can go on to pursue an online master's degree in Spanish. These degrees come in a variety of forms that build upon a student's undergraduate education and train them to apply their skills in research and education. Some institutions offer online Master of Arts in Teaching of Languages, while others offer more focused Master of Arts in Spanish degrees, with concentrations in either linguistics or literature. Either online degree prepares a student for job opportunities teaching Spanish at all levels.
Related Articles
2023 Best Online Community Colleges
Explore the best community colleges in the country that offer online degrees in 2023 and learn more about whether community college might be right for you.
2023 Best Online English Degrees
Online bachelor's in English degrees are offered at a variety of colleges. Our rankings for 2023 feature the best, based on return on investment calculated with median alumni salary and debt.