College Guide for Underrepresented Students
On college campuses across the nation, we are seeing an increasingly diverse student population. Although data shows that about 62% of today's college students identify as Black, Hispanic, Asian, Pacific Islander, Native American, and multiracial, there are still a number of disheartening demographic statistics that point to inequities.
Key Insights:
Black and Hispanic students are more likely to attend schools that spend less money on their students and faculty salaries, have higher student-faculty ratios, and post lower retention rates for first-year students.
U.S. Department of Education statistics from the last 40 years show a widening gap in the number of white college students who complete their degrees as compared to Hispanic and Black students.
Additional data from the U.S. Department of Education suggests that these gaps in bachelor's degree attainment could contribute to income disparities.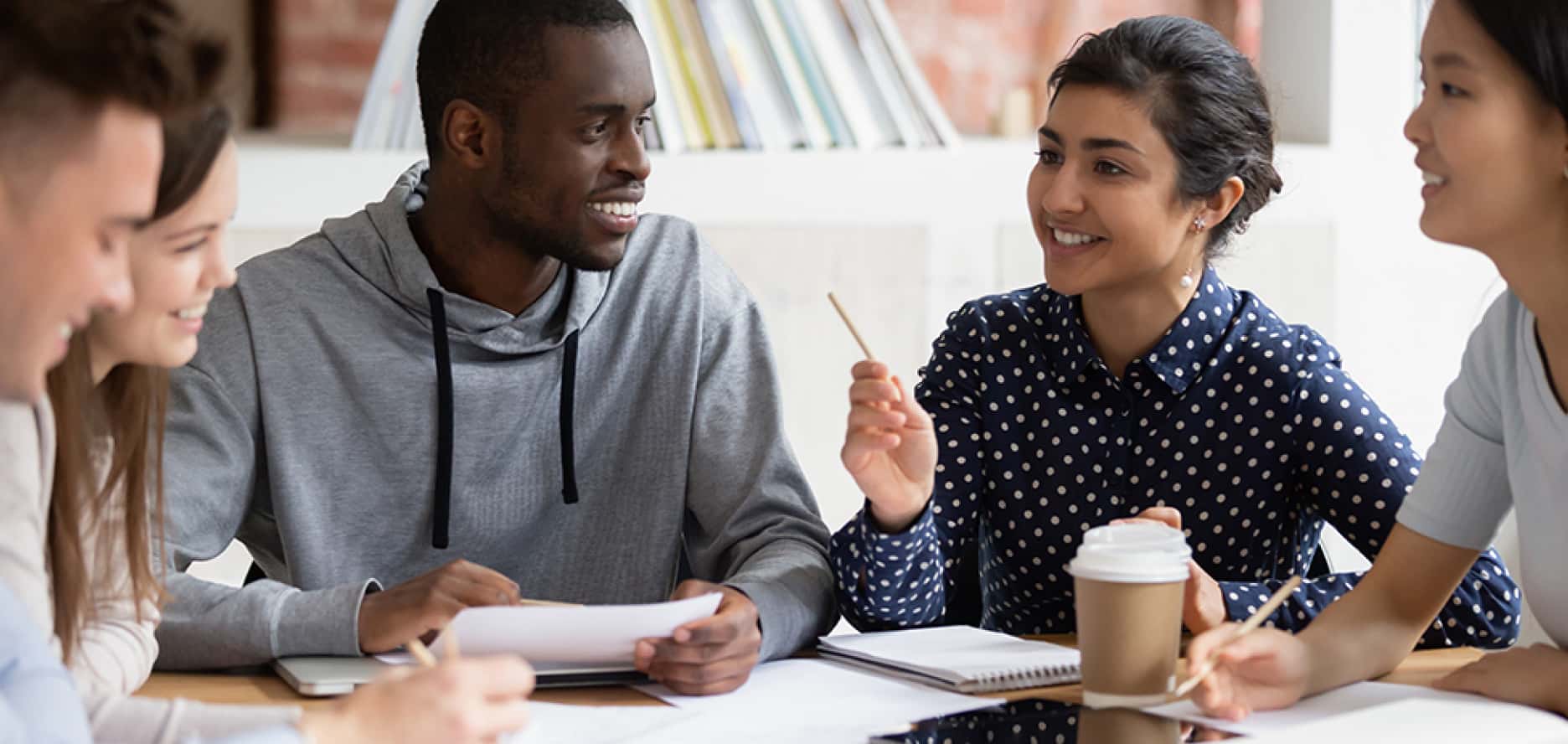 To help multicultural students address some of the common barriers that may make it more challenging to complete a college degree, we've created this resource guide. We asked two experts—Dr. Amber Williams, vice provost for Student Success at the University of Tennessee, Knoxville, and Jannatul Pramanik, program coordinator for Multicultural Student Services at the University of Virginia—to share their advice on everything from overcoming obstacles to navigating financial aid to locating scholarships and grant programs created especially for underrepresented students.
Meet Our Experts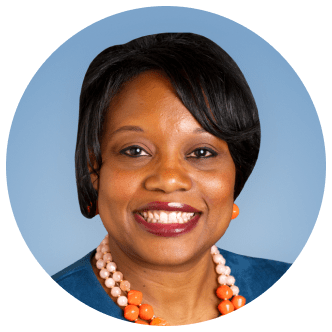 Dr. Amber Williams
Through the development, implementation, and evaluation of student success initiatives, Dr. Williams works to retain and graduate a talented and diverse student group. During her first year, Dr. Williams initiated the New Vol Experience, a reimagined six-week transition period; the Vol Success Teams, a three-person network to help students navigate their UT involvement; and the Vol First-Year Experience, a transformative academic and engagement opportunity for incoming students. Students participating in these programs report higher academic and social-belonging levels and are more comfortable utilizing UT resources. Dr. Williams earned her bachelor's degree in communication studies from the University of Kansas. She received her master's degree in leadership education and doctorate in education and leadership studies from the University of Nebraska–Lincoln.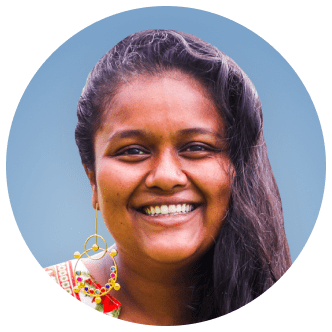 Jannatul Pramanik
As coordinator of MSS, Pramanik aims to promote inclusion and engagement for historically underrepresented students. In her role, Pramanik serves students in the Asian/Pacific Islander/Desi American (APIDA) and the Middle Eastern/North African (MENA) communities at UVA. From directly engaging with individual students, to supporting an array of student organizations within each community, to coordinating office-sponsored, identity-specific leadership development and peer mentoring programs, Pramanik fully engages in supporting diversity on campus.
Common Barriers for Minority Students
Many in post-secondary education have conducted studies in an attempt to identify and find solutions to the most common obstacles faced by underrepresented students. Our experts have had first-hand experience in assisting students overcome these barriers. Says Williams, "Every student has the opportunity to be successful in college. Every one of them deserves it, and they shouldn't — no matter what obstacles are in front of them — allow those obstacles or those barriers to stop them from pursuing success."
Here are the suggestions our experts have to offer for three of the most commonly reported issues:
Sense of Belonging
Many multicultural students report a sense of isolation after they arrive on campus, and this manifests on different levels. For some students who come from close-knit families and communities, they feel homesick. For others, especially underrepresented students attending predominantly white schools, it's more a feeling of cultural isolation, as if they don't belong in that space.
Both Williams and Pramanik have observed these feelings in the students they work with. Williams advises prospective students to be aware of this from the start and to choose a college accordingly. "College is a new opportunity for students to find a community of peers, faculty, and staff who become a second family," she notes. "Look at college as the chance to step away from what you have known before, and to find your own meaning and purpose in the world."
Pramanik adds that some colleges will often do outreach during the summer in order to connect with students from multicultural communities and provide resources and insight before they start their first semester. Outreach typically comes from a college's student affairs office, dean of students office, or office of multicultural student affairs, which are usually charged with supporting the well-being and success of students. She also advises students to look for common interest student organizations.
"There are usually organizations and programs that focus on bringing together people by their identity and lived experiences — those who identify as first generation, who identify as part of the LGBTQ community, and many more communities," she says.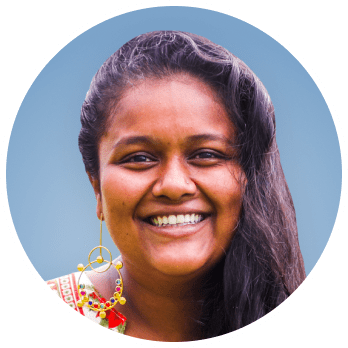 "I think identity-based centers, support services, and programs are such a great way to start off building your connections. They have a very specific mission to prioritize and centralize the experiences of those who have been marginalized."
Jannatul Pramanik
Program Coordinator for Multicultural Student Services (MSS) at the University of Virginia
Academic Expectations
Williams explains that students often arrive at college with different expectations. Sometimes there are "misalignments" between students' expectations of how things work at the college level because they're in a new environment. Likewise, they're not accustomed to their instructors' expectations of them.
This can be particularly true for some students who come from public high schools that couldn't afford to provide them with enough resources. Research has shown that some of the resulting problems due to wealth gaps among high school students entering college include poor computer and technology skills, little support in preparing for college placement tests, and a reluctance to ask for help because they've never had access to resources in the past.
Williams says the key is to develop good relationships with everyone around you — your peers and especially faculty and staff. "Get out ahead of this potential problem by finding out what's expected of you," she recommends. "What does success look like in the classroom? Find out what academic success resources are available to help you. It really does come down to understanding the expectations, especially unspoken expectations."
Pramanik supports the idea of meeting with professors outside of class to ask for help in finding academic resources, such as academic advisors and tutoring centers. "It's okay if you go to office hours every single day," she says. "There's no shame in that. You're never going to be faulted for the things you don't know, and there are resources and spaces out there for you."
Understanding Financial Aid
Although there are many financial resources available to underrepresented students, it is not always easy to find them or to understand how to use them properly. Many experts agree that the financial aid process is not as transparent or easy to navigate as it could be, especially for first-generation students who've never applied for financial aid before.
Fortunately, both high school counselors and college financial aid officers are available to explain the process and offer help. Williams urges students to take responsibility for obtaining as much information as they can. "To be honest, you've got to hustle," she says. "The same hustle you used in high school to get the grades to be admitted to college, you're going to have to use to figure out how to pay for school. And I think the biggest thing is, honestly, asking your school counselor and your university representatives to help you."
Advice for First-Generation Students
In addition to overcoming the obstacles that are common for many underrepresented college students, first-generation students may struggle with a few more issues. Because she was a first-generation student and is a woman of color, Pramanik is intimately familiar with these challenges. Drawing upon her experience as an undergraduate, she advises:
Don't let "imposter syndrome" ruin your college experience. "Being surrounded by people who just had a greater amount of knowledge around how college works — the different facets, from the academic side to the social side — it led to a lot of questioning whether I belonged there. Imposter syndrome affected my ability to fully enjoy my first year of college," she acknowledges. Thus, it's important for first-gen students to always remember they deserve to be in college because they've earned it.
Be open to learning by asking questions. "You may feel some pressure to hide that you don't know something. It almost feels like you're a step behind everyone else. But it's not your fault that you don't know this information, and there are going to be resources out there for you to learn," she assures students
How to Choose a College
Initially, the process of conducting a college search can be somewhat daunting because so many factors need to be taken into consideration. These include majors, concentrations, various costs, locations, full-time versus part-time, for-profit versus non-profit schools, and traditional versus online programs. Pramanik recommends identifying both the tangible factors ― such as programs, services, and amount of financial aid―as well as the intangible factors ― social activities and sense of community―that are important and then prioritizing them. For herself, she recalled focusing on finding in-state schools that could offer her a combination of lower tuition rates and generous financial aid packages, but she notes that every student has their own priorities.
From there, it's a matter of identifying the schools that are most likely to meet an individual student's needs and visiting as many of them as possible. Pramanik encourages students to keep an open mind during this process. "Explore different options and don't put all your eggs in one basket, just because that's all you know or that's all people have been telling you," she says. As much as possible, students should visit their preferred options in person, but that isn't always feasible. Students may need to access online virtual tours on college websites.
College representatives are accustomed to answering all kinds of questions, so prospective students should feel free to ask about anything.
While visiting a campus in person, virtually, or even when talking to a school's representatives by phone or email, all experts advise students to ask questions, particularly about those qualities the student has prioritized. College representatives are accustomed to answering all kinds of questions, so prospective students should feel free to ask about anything ― tangible and intangible.
Students may want to consider attending one of the minority-serving institutions, which are located all across the country. To qualify as an MSI, a college or university must meet certain criteria, such as the enrollment of a high number of underrepresented students and low tuition rates. In exchange, MSIs receive additional government funding that allows them to charge lower tuition rates. There are many types of MSIs, including historically Black colleges and universities (HBCUs), Hispanic-serving institutions (HSIs), tribal colleges and universities (TCUs), and Asian American and Pacific Islander serving institutions (AAPISIs). Ultimately, many experts agree, the goal is to find the right fit, whether it's at a predominantly white college or an MSI.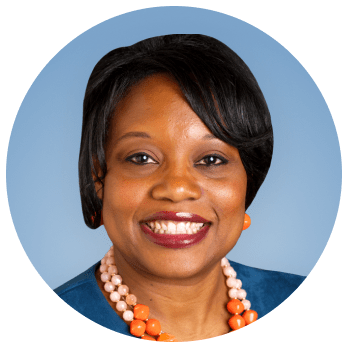 "Fit, to me, is feeling like you can be your authentic self and that you are at your best. You want to feel that this campus has high expectations for you, but simultaneously, they assume you can meet those expectations with the right resources. Fit is when a student feels valued and wanted."
Dr. Amber Williams
Inaugural Vice Provost for Student Success at the University of Tennessee, Knoxville
Advice on Overcoming Financial Barriers with Financial Aid
Although students may not have thought about the cost of a college education this way, Williams compares it to buying a car: There's the sticker price, and then there's the negotiated price. Students don't have to pay full sticker price for their degrees if they seek out financial assistance, which puts more schools within a student's reach. Recent statistics show that about 84% of first-time, full-time students at four-year colleges receive aid. According to the College Board, the total amount of financial aid given out in the 2020-2021 academic year was approximately $235 billion.
Whether they are pursuing degrees traditionally or through online learning, all students who are enrolled in accredited colleges and universities may apply for federal financial aid, such as federal Pell grants and state-sponsored scholarships, by submitting a Free Application for Federal Student Aid (FAFSA). The FAFSA can be difficult to fill out, but students and their families can get help from their high school or college financial aid counselors. The FAFSA website also provides step-by-step guidance on completing the form.
Both Williams and Pramanik offer additional pointers for students going through the financial aid application process:
Ask questions and get help
Pramanik points out that both high schools and colleges have counselors and advisors who can provide financial aid information and guide students in the right direction. As a first-generation student herself, Pramanik recalls that "student counselors, the administrators' office, and others were super helpful for me as someone who just didn't know where to look. These are people who've been helping out college students their whole life."
Williams advises, "Go ahead and get it out of the way. You don't want to be in the middle of your senior year, busy with your senior prom and all these things, and still worried about getting your applications in. And the aid is first come, first served at most campuses, so that's another reason not to procrastinate."
Compare how much schools have to offer
Students with limited financial resources may think they need to focus on affordable schools, but they may actually be able to get more school-sponsored funding at the more expensive schools. Pramanik says state schools often have money available for in-state residents, and that while private universities typically have higher tuition and fees, they might also have more funds to support many types of scholarships, including scholarships for African American students, Latinx students, and students from other underrepresented groups.
Consider local scholarships
In addition to national and regional scholarship opportunities, Williams reminds students to check for some of the most overlooked sources: local scholarships. For example, a community service organization, such as the Rotary Club, the city council, or the local chamber of commerce, may have funds to support local students. Communities often want to contribute to the academic success of hometown students.
Be smart when taking out student loans
Like most financial aid experts, Williams agrees that students should avoid taking on student debt as much as possible. However, she also encourages students to agree to a student loan if that's the only way to achieve their academic and career goals. "The wealth that you're building long-term may be worth the investment," she notes.
Scholarships for Members of Underrepresented Groups
In addition to applying for funding from the government and from the schools themselves, which is accomplished by filling out the FAFSA, some students may also want to apply for privately funded scholarships. Each opportunity requires a separate application, but the more time and energy a student devotes to a scholarship search, the higher the rewards.
Landing more scholarship money allows students to minimize out-of-pocket payments and the amount of student loans they accept, which in turn decreases the amount of interest that will have to be paid after graduation. Even the smallest scholarship awards are worth the application process, notes Williams. "One may only be for $500, but that's a couple of books that you don't have to pay for."
Our list of college scholarships for underrepresented students has been divided into several sections (general, Asian American and Pacific Islanders, Native Americans, women), so an individual student may be eligible for scholarships on several of the lists below. Most are based on financial need, although some give preference to applicants who have demonstrated academic achievement and/or service to their communities. Many of these scholarships are geared toward U.S. citizens earning undergraduate degrees at two-year and four-year schools, but there is also a separate list of graduate school scholarships.
Grants and Scholarships for Underrepresented Students
Scholarships for Asian-American Students, Asian Students, and Pacific Islander Students
Scholarships for Native American Students
Scholarships for Multicultural Women
Scholarships for Underrepresented Graduate Students
Other Scholarship Opportunities
In addition to the scholarships listed above, students will find there are numerous other organizations that want to assist historically underrepresented student groups with financial aid. Some ideas for finding more scholarship opportunities include:
For multicultural students who also have significant financial need, following up on Federal Supplemental Educational Opportunity Grants, which provide up to $4,000 extra in grant aid. Students automatically file for this when they file their FAFSA, but they should be aware that this possibility exists.
Additional Resources
Many of the organizations that provide scholarship funding to diverse students also function as advocacy or networking associations. Some that may be of particular interest are:
Related Articles
First-Generation Student Guide
College may come with unique challenges if you're a first-generation student. Here's how you can succeed.
Diversity & Inclusion Guides
Going to college as an underrepresented student comes with its own unique challenges and opportunities.