2023 Best Online Colleges in California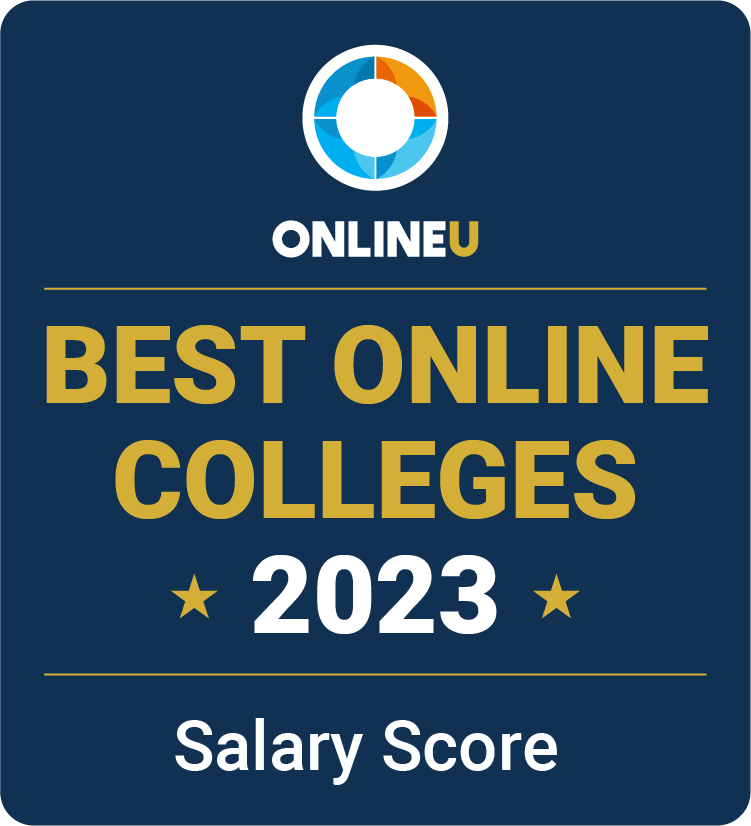 California's diverse population requires robust educational opportunities to suit unique individual needs. Online colleges in California may provide accessibility to students who may otherwise find it difficult to attend school and fulfill their career goals. Online undergraduate degree programs are often considered more convenient and affordable than comparable on-campus options.
California's top employers across all industries rely on graduates from a variety of bachelor's programs to build a strong and reliable workforce. Additionally, many of these online colleges make transferring from California's online community colleges easy. We've ranked the best online colleges in California by salary score so you can set realistic career expectations and minimize the burden of student debt.
View our methodology for more details about our list, or learn more about OnlineU.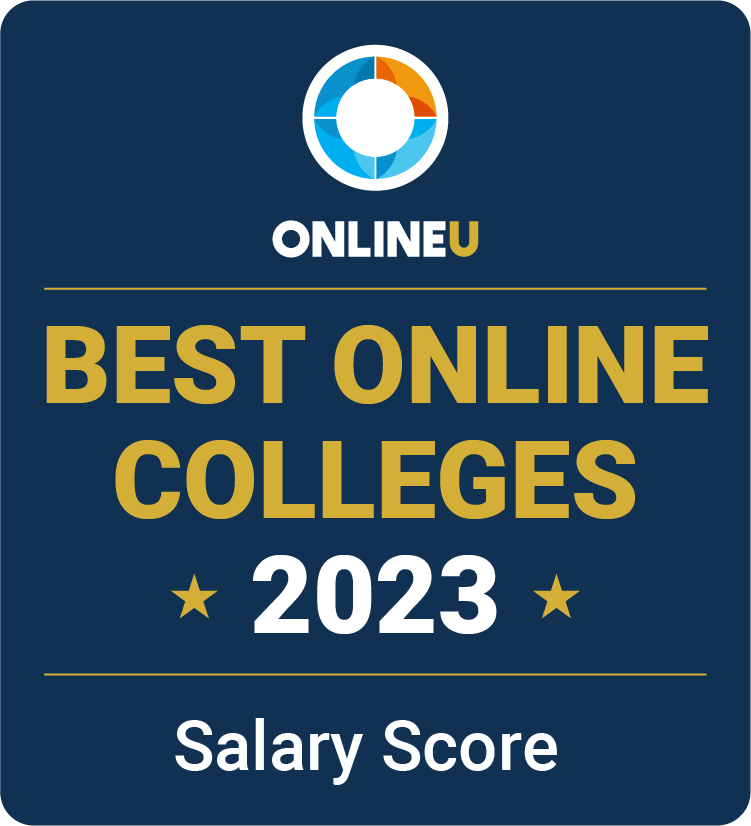 2023 Best Online Colleges in California
2023 Online Colleges Offering Bachelor's Degrees
Ranking Details
#1
National University
Salary Score:
Median Starting Salary:
Locations:
Accreditation:
National University (NU) provides convenience and flexibility to remote learners across the U.S. through its 45 online associate, bachelor's, master's, doctorate, and certificate programs. Areas of study at the bachelor's level include business, education, cybersecurity, public health, psychology, and many more. NU's four-week online courses start every month, allowing students to enroll multiple times throughout the year and complete programs at their own pace. NU supports online students by providing remote access to its bookstore, career services, the Center for Student Engagement and Activities (CSEA), the Student Academic Success Center, and wellness resources.
#2
University of Massachusetts Global
Salary Score:
Median Starting Salary:
Locations:
Accreditation:
The University of Massachusetts Global (UMass Global) supports working adults by offering online undergraduate, graduate, credentialing, and certificate programs in pursuit of career advancement. There are over 31 bachelor's programs to choose from — in addition to 20 master's, two doctoral, and several associate degrees and certificate programs. Majors include leadership, organizational/industrial psychology, legal studies, marketing, supply chain management, data analytics, and social work. Students can also earn online certificates in areas such as business writing, classroom literacy, Agile project management, digital marketing, and nonprofit management. UMass provides online access to its library services, tech support, tutoring, and academic advising.
#3
California State University - East Bay
Salary Score:
Median Starting Salary:
Locations:
Accreditation:
As part of a state-wide university system serving a diverse student body of almost 500,000, California State University - East Bay (Cal State East Bay) has online programs accessible to students all over the Golden State. Students can earn online undergraduate and graduate degrees in addition to California's Single Subject Credential authorizing teaching in one subject area. Online degree programs include disciplines such as hospitality and tourism, healthcare administration, ethnic studies, human development, and business administration. Cal State East Bay has several online academic support programs, including peer tutoring, tech support, library services, and writing assistance.
#4
California Baptist University
Salary Score:
Median Starting Salary:
Locations:
Accreditation:
California Baptist University (CBU) is a faith-based, military-friendly institution offering online bachelor's, master's, and doctoral degrees. Students can finish many of these degrees faster than traditional programs and save some money in doing so. For example, CBU students may complete an online bachelor's degree in two years, an online master's in one, and an online doctorate in three. Online majors include graphic design and digital media, education, kinesiology, public administration, and strategic communication. Distance learners can access online veterans' services, buy their textbooks through CBU's partnership with Amazon, access career services and the library online, and receive text support remotely.
#5
California State University - Chico
Salary Score:
Median Starting Salary:
Locations:
Accreditation:
Located in Northern California, California State University - Chico (Chico State) offers online undergraduate and graduate programs in disciplines such as nursing, liberal studies, religion, and sociology. For example, registered nurses can earn an online Bachelor of Science in Nursing or an online Master of Science in Nursing. These programs can help accommodate work schedules while helping those who are seeking career advancement. Similarly, students interested in earning a Master of Business Administration (MBA) can attend online and finish in as few as 18 months through Chico State's accelerated program. Chico State's distance learners have online access to library services, tutoring, tech support, and purchasing supplies through Wildcat Computing Support.
---
Overview of Higher Education in California
California has more residents than any other state and a significant number of higher education institutions to match. According to the National Center for Education Statistics (NCES), California has 214 colleges offering bachelor's degrees. Perhaps due to this accessibility, the U.S. Census shows that approximately 34% of Californians hold a bachelor's degree or higher as compared to the national rate of 32%. This high rate of educational attainment could indicate fierce competition for available jobs requiring a bachelor's degree for entry. Overall, 2.7 million students attended California's universities in 2019, including 49 public four-year colleges, 154 two-year colleges, and 145 private non-profit colleges.
Approximately 34% of Californians hold a bachelor's degree or higher as compared to the national rate of 32%.
Online Colleges in California
According to our manual research, 159 schools in California offer fully online degree programs, which are increasing in popularity. The schools ranked above as the best online colleges in California offer both bachelor's and graduate degrees with a wide range of options. Some programs are 100% online and others are hybrid, meaning that 50% of coursework is conducted online and 50% is completed on campus. Online courses are usually asynchronous, allowing students to log in at any time. Popular schools, such as UCLA, may not offer fully online degrees, but they have online courses that transfer to degree programs.
Completing an online bachelor's degree in California generally takes full-time students up to four years to complete. Meanwhile, an online master's program typically only takes two years of full-time study or longer for part-time students. Admissions requirements are similar across schools and generally include high school and college transcripts, a 2.5-3.0 minimum GPA, and an application fee of approximately $70. However, always check with a program advisor to confirm enrollment and degree completion processes.
Popular Online Degree Programs in California
Below are the most popular bachelor's degrees throughout California's higher education system:
Accreditation For Online Colleges in California
Students looking for the best online degree programs in California may want to choose from accredited schools. Accreditation signifies quality in education and may be necessary to use financial aid. Schools can receive national, regional, and programmatic accreditation. All of the schools featured on our rankings list are regionally accredited, which is often the preferred type because of its tighter regulations and standards. The WASC Senior College & University Commission (WSCUC) is the regional accrediting agency in California, so prospective students can check the WSCUC directory to verify institutions' accreditation status.
Cost of Online Degrees in California
California's in-state community college tuition rates and fees are cheaper than anywhere else in the nation. Online community colleges can serve as a stepping stone to bachelor's degree programs, which are sometimes more expensive in California than the national average. So, to lower college costs, a student can earn an associate degree or general education credits at a two-year school and then transfer to a bachelor's degree program.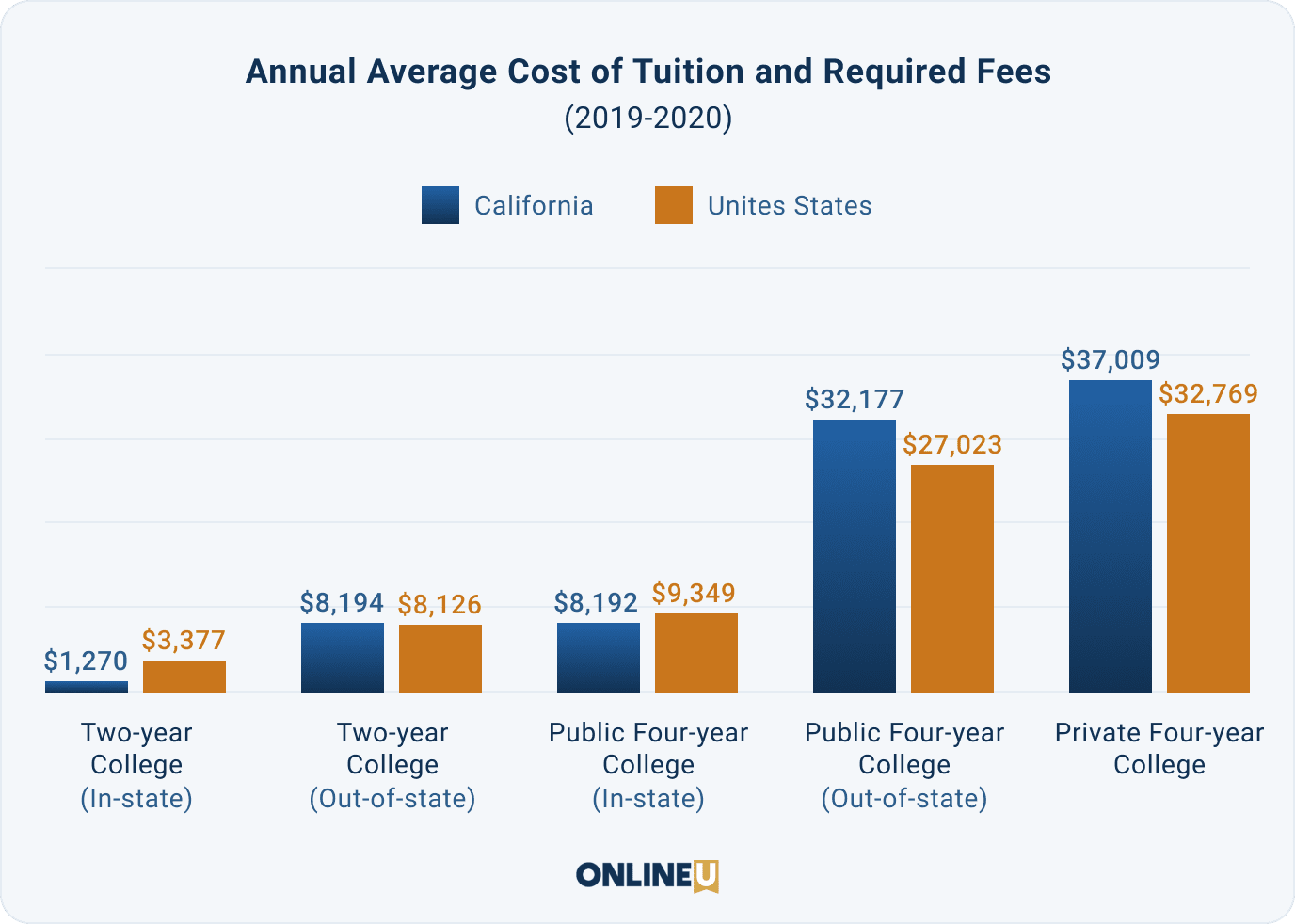 The cost of a bachelor's degree varies widely in California, ranging from relatively low costs for in-state students at public schools to over $50,000 a year at some private colleges. According to our manually researched data, the median tuition cost for an online bachelor's degree is $13,919 a year. This cost is nationwide and not specific to California but can serve as a helpful starting point to better understand what a student might pay for an online degree.
Interested applicants should research individual programs because costs can differ by degree, delivery mode, or residency status — even within the same school or university system. California is a member of the Western Interstate Commission for Higher Education, so students enrolled in an undergraduate or graduate program in a participating state may be eligible for reduced tuition rates.
California is a member of the Western Interstate Commission for Higher Education, so students enrolled in an undergraduate or graduate program in a participating state may be eligible for reduced tuition rates.
Financial Aid for Online Students in California
There are several financial aid resources available that may help students pay for college. Completing a Free Application for Federal Student Aid (FAFSA) can determine eligibility for federal and state aid. Additionally, private organizations and foundations may offer scholarships, which don't require repayment. A school's financial aid office may have more information about ways to make college affordable.
The State of California also offers several aid programs to help students cover college expenses. These awards include the following:
California Employment Outlook
California's unemployment rate was 6.9% as of November 2021 and has been declining since the highs reported in 2020. California industries experiencing the highest demand include government, leisure and hospitality, professional and business services, education and health, and trade and transportation. Some top employers in these industries include Kaiser Permanente, the military, Amazon, and UCLA Health.
Wages throughout California tend to be higher than other states and the national average. For example, the annual mean wage in San Jose and the South Bay area is $93,450, which is significantly higher than the national mean of $56,310. Similarly, the San Francisco and East Bay Area has a mean wage of $81,840, while the Los Angeles and Long Beach area is at $63,660.
One sector that is thriving in California is technology. Centered in Silicon Valley, this industry is hiring college graduates at steady rates. However, it's important to remember that no industry is fully insulated from fluctuations. For example, the state's green energy sector lost 71,000 jobs in 2020, and the industry isn't expected to return to pre-2020 levels until 2023.
With this in mind, we've identified several lucrative jobs in California predicted to grow faster than the 8% national average, and they only require a bachelor's degree:
Frequently Asked Questions About Online Colleges in California
How Long Does It Take to Get an Online Bachelor's Degree in California?
It can take full-time students about four years to complete a 120 credit-hour bachelor's program. Transfer students with either an associate degree or 60+ credits may complete an online bachelor's program in under two years. However, it generally takes part-time students longer.
What is the Fastest Way to Get a Bachelor's Degree Online?
Some schools offer accelerated degree programs, where each class takes approximately six to eight weeks. Full-time students may finish accelerated bachelor's programs in as little as 12-18 months.
Are Online Degrees Respected?
Employer acceptance of distance education and online degrees has been steadily increasing. In a survey published in 2019, approximately 61% of employers reported that credentials earned online are of "general equal quality" to those earned in-person. In addition, about 71% of HR leaders reported hiring candidates with online degrees, a percentage that may increase with the recent overhaul to remote learning during the COVID-19 pandemic.
Why Trust Us?
60,000 Degrees Researched Annually
20,000 Hours Spent on Research Annually
Launching Rankings Since 2009
Meet our team
Related Articles
2023 Best Online Community Colleges in California
Explore the best community colleges in California offering online degrees in 2023. Compare the top-ranked schools.
2023 Best Online Colleges in Georgia
Discover some of the best online colleges in Georgia. All of these accredited schools offer online degree programs for you to choose from in 2023.