2023 Best Online Mechanical Engineering Degrees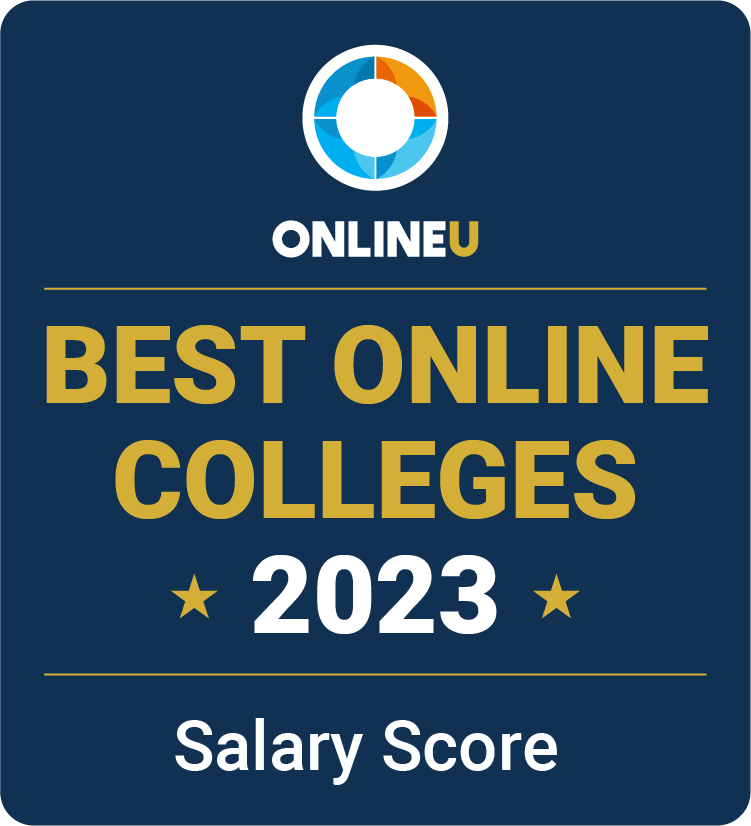 If you have a mind for building and designing technical machinery, earning a bachelor's degree in mechanical engineering online may be the best path for you. Students enrolled in these programs online study a combination of mathematical and engineering practices and theories in order to design complex machines for a variety of human needs. Graduates can explore careers in manufacturing, energy, aerospace, and robotics.
Below you'll find a list of online bachelor's degree programs in mechanical engineering that are ranked by popularity. View our methodology for more details about our list or learn more about OnlineU.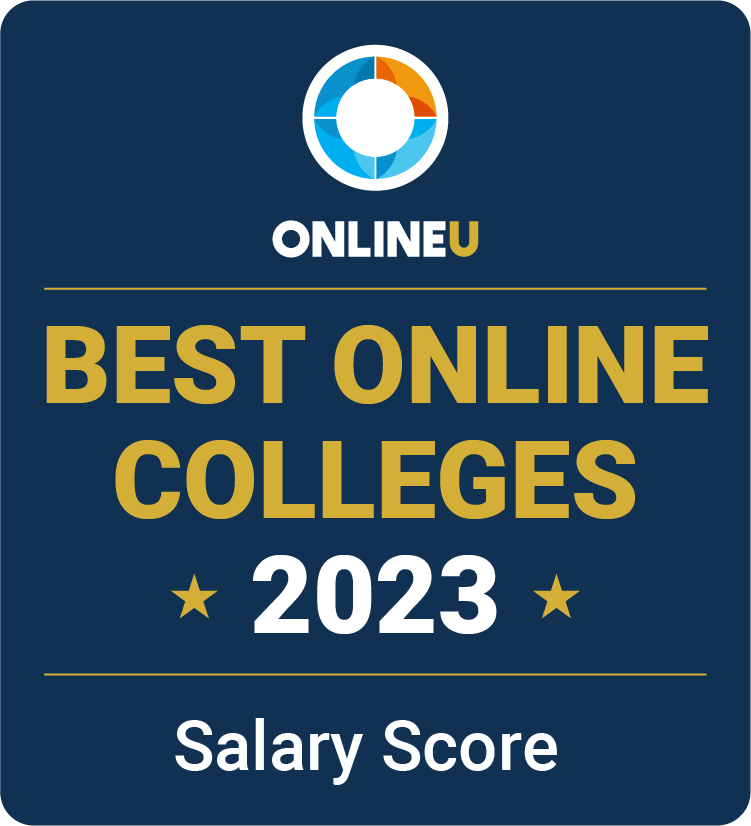 ADVERTISEMENT
Online Mechanical Engineering Bachelor's Degrees You May Be Interested In

Annual Tuition: $19,398 - $29,428
1 Programs (view all)

Annual Tuition: $16,639
1 Programs (view all)
---
List Of Accredited Online Mechanical Engineering Schools
Levels of Online Mechanical Engineering Degrees
Online mechanical engineering degrees are available at the bachelor's, master's, doctorate, and certificate levels. Each level prepares future engineers for increasingly advanced roles.
Bachelor's Degree
Undergraduate degrees in this field provide students with an understanding of real-life engineering principles, product design, assembly, the fundamentals of heat transfer, and various programming languages. The curriculum includes foundational chemistry, mathematics, and physics coursework.
Master's Degree
An online master's in mechanical engineeringfocuses on product life cycles, graphic simulation computer programs, patent law, the design process, risk assessment, advanced mathematics, and team management. Students may pursue senior engineering roles by choosing a concentration, such as fluids engineering, mechanics and materials, or design and manufacturing.
Doctoral Degree
At this advanced level, students carry out original research in various areas of study, such as nanotechnology, alternative energy technology, and lean manufacturing. A doctoral degree provides an understanding of both classical mechanical concepts and the latest developments and technologies. These mechanical engineering programs may take several years to complete and involve writing and defending a dissertation and open the door to teaching at universities or working in research and development.
Certificate Programs
Students and professionals looking for additional education in a specific concentration may consider procuring a certificate. Mechanical engineering certificate programs cover a range of topics, such as matrix theory, fluid mechanics, thermodynamics, and electromechanical systems.
Overview of an Online Bachelor's in Mechanical Engineering
Mechanical engineering is the oldest and broadest engineering field, and it includes several disciplines, such as aerospace engineering, automotive engineering, computer-aided design (CAD), product manufacturing, and energy. You may even take some of these courses as electives to fulfill your graduation requirements and explore potential career paths.
Nearly all mechanical engineers possess at least a bachelor's degree in either mechanical engineering or a similar engineering field. You can complete these programs online; although, some require on-site lab participation for specific courses. Undergraduate programs typically take four years to complete with a full-time schedule and require 120-130 credit hours. These mechanical engineering bachelor's degree programs may take longer for part-time students to finish.
While a mechanical engineering program may not require an internship, some see this opportunity as a way to gain practical work experience. School advisors can help you find these kinds of hands-on opportunities, which employers consider valuable. Completing a student internship along with your degree can help you build a resume and network with prospective employers.
Can You Get a Mechanical Engineering Degree Online?
Now, more than ever, online degrees are just as respected as in-person programs. Many of the best mechanical engineering schools offer online programs at all levels. Some schools allow you to earn your mechanical engineering degrees online at an accelerated pace, so you can begin your career sooner.
Admission Requirements
Admission requirements are similar across all online mechanical engineering bachelor's programs. While prerequisite classes are usually not required, it helps to have completed advanced math, science, and physics classes during high school. This achievement — along with above-average grades — may increase your chances of acceptance into the mechanical engineering program of your choice.
In general, requirements for first-year students include the following:
High school diploma (alternatively, HSE or GED test scores)

High school's four core units in English, three units in Algebra I or higher, three lab science units, and three social studies units
Students may transfer into degree programs with approximately 24-30 credit hours from an accredited institution. Transfer students are not often required to submit standardized test scores for enrollment, but they still need to submit high school transcripts, college transcripts with a minimum 2.5 GPA, and an application fee.
Accredited Mechanical Engineering Programs
Accreditation ensures that schools provide quality education, allowing them to receive federal funding and count the credits of transfer students. Programs, such as those for mechanical engineering degrees, may also be programmatically accredited. Industry-specific boards certify that a program offers curricula that meet the current needs of employers.
ABET examines curricula to verify that it prepares students for future careers in science and technology. Completing an ABET-accredited program will help prepare students for the Professional Engineering exam, which is necessary for licensure. So, when applying to schools, make sure you're applying to accredited mechanical engineering programs.
Common Courses in an Online Mechanical Engineering Program
In a mechanical engineering program curriculum, students must complete general education courses, core requirements for the major, and electives.
The first two years consist of introductory lower-division courses in writing, computer, math, physics, and science to provide fundamental knowledge for the final two years of upper-division study.
Upper-division courses include more advanced topics that will help you visualize, conceptualize, and design term projects.
Also, taking electives in your areas of interest may help you consider various specializations you could pursue in mechanical engineering.
Below are some classes that remain similar across all mechanical engineering programs:
Introduction to Robotics and Automation
The content of this course covers system design and both the study and simulation of industrial robots in manufacturing automation.
In this course, students examine the materials used in science and the effects of stress and pressure on engineering materials, such as pressure vessels, beams, shafts, and columns. Coursework explores how weaknesses, deformation, and design flaws can deteriorate a material's strength.
Fundamentals of Manufacturing
Faculty arm students with knowledge about theory and provide students with laboratory experience in cutting, inspection, numerical control, chip forming, and newly developed processes.
This class explores the electronic components, laws, and theories of electronics and how they apply to force, current, power, and resistance. Content also includes an introduction to power supplies and amplifiers.
Students are introduced to statistics in this class, from how to use statistical data to utilizing graphic and analytical methods in order to determine equilibrium, force, and friction on couples, frames, sheaves, trusses, and pulleys.
Unsure about pursuing a degree in mechanical engineering? Explore our complete list of online degrees.
Funding an Online Mechanical Engineering Degree
It's possible to fund an online degree at the top mechanical engineering schoolsthrough various public and private sources. The best place to start this process is by completing the Free Application for Federal Student Aid (FAFSA). By submitting this application, you may qualify for federal grants or scholarships, work-study programs, or low-interest rate federal student loans that offer flexible repayment options.
FAFSA funds are awarded on a first come, first serve basis, so complete the application as early in the year as you can.
Once you discover your eligibility, you can speak with a financial aid officer at your school to see what other options are available. For example, they may offer student employment opportunities or private scholarships. A scholarship is the best way to pay for tuition because it's free money that you don't have to repay, and you don't have to worry about interest rates. Scholarships are also available from national engineering organizations. Membership to an organization may be required, but it's usually affordable — or even free — for students.
ASME awards undergraduate and graduate scholarships — ranging from $1,500 to $13,000 — to student members enrolled in ABET-accredited mechanical engineering programs through corporate and private partnerships. ASME encourages student members to apply if they have outstanding leadership skills within and outside of ASME, participate in extracurricular activities, and demonstrate a high level of financial need.
ASHRAE awards several undergraduate scholarships worth $3,000 to $10,000 to aspiring engineering students interested in careers in HVAC. Applicants are eligible if they have a 3.0 GPA; three letters of recommendation; proven excellence in academics, character, and leadership; and financial need. Students may reapply each year but can only receive one ASHRAE scholarship at a time.
NACME awards a range of scholarships through private endowments to underrepresented students interested in engineering careers. Overall, they award over $5 million in scholarship funds to increase representation of Black, Latinx, and Native American students in the field of engineering. Recipients may be eligible to continue receiving these scholarships for up to five years. Applicants must have a minimum 2.8 GPA to qualify.
Licensing Requirements for Mechanical Engineering Professionals
Engineers who offer their services directly to the public must be licensed, while those working for engineering firms or companies are not legally required to have licensure. However, since potential employers may still prefer to hire licensed candidates, you may decide to earn a license in order to highlight your skills and experience. This license may come from an organization such as The National Society of Professional Engineers.
Engineers who offer their services directly to the public must be licensed, while those working for engineering firms or companies are not legally required to have licensure.
In most states, obtaining a Professional Engineer license requires the completion of an ABET-accredited bachelor's degree program, four years of relevant work experience, and passing the Principles and Practice of Engineering and Fundamentals of Engineering exams. States may have different exam requirements, so check with your state to find the most relevant information.
Careers with a Mechanical Engineering Degree
Employers need skilled mechanical engineers who are creative and analytical but also have effective communication and listening skills in a team setting. Furthermore, competitive job candidates must also have skills in project management, strategic planning, and problem-solving, which can be acquired through a blend of work experience and degree coursework.
A mechanical engineering online degree can prepare you for several gratifying, well-paying career opportunities, such as those indicated below:
Is an Online Degree in Mechanical Engineering Worth It?
An online mechanical engineering degree may be worth it if you are interested in integrating math, science, and mechanics. In this degree, you'll learn to use analytical and critical thinking skills to implement ideas and create solutions. An ABET-accredited mechanical engineering program illustrates a program's academic rigor to employers, who rely on ABET's stamp of approval when hiring skilled engineers.
An online degree's worth not only depends on your interests but also your learning style, financial situation, and professional goals. Understanding the pros and cons of an online mechanical engineering degree can help you make an informed decision.
Potential Benefits
Several national engineering organizations provide a sense of community and support. Students often join organizations in the industry, such as ASME and ASHRAE, while in school and continue these memberships throughout their careers because they offer continued education, career opportunities, and networking events.

You can save money by attending school online. Many schools charge flat or in-state tuition rates for online programs, which is often cheaper than getting a degree in person. Institutions may also waive various student fees, and you won't have to worry about the expense of commuting to and from campus.
Potential Drawbacks
An online ME degree may require some on-campus coursework. Completing the required labwork can be challenging if you don't live close to your school. It could also be difficult to schedule the time to complete this work while juggling other responsibilities.

Math, physics, and statistics can be demanding to learn, and these subjects largely make up this discipline. If you find math and science courses especially challenging, you may not enjoy taking mechanical engineering courses.

There's a significant gender pay gap for female mechanical engineers. A 2020 Stanford study finds that female mechanical engineers with the same educational background as their male counterparts earn 15% less, which some may find discouraging.
Bottom Line
Earning your mechanical engineering degree online can be a great way to start your career and achieve your goals. The best schools for mechanical engineering offer online programs that are fully accredited and well-respected. If you're interested in working as an aerospace engineer, electrical engineer, industrial engineer, or one of the many other options for graduates of a mechanical engineering online degree, then explore different programs and decide which school is right for you.
Related Articles
2023 Best Online Industrial Engineering Degrees
Explore our 2023 list of the best online industrial engineering degrees, and find the program that best fits your needs
2023 Best Online Degrees in Electrical Engineering
Learn about the best online electrical engineering degrees in 2023 and the accredited colleges that offer them.