2023 Best Online Degrees in Electrical Engineering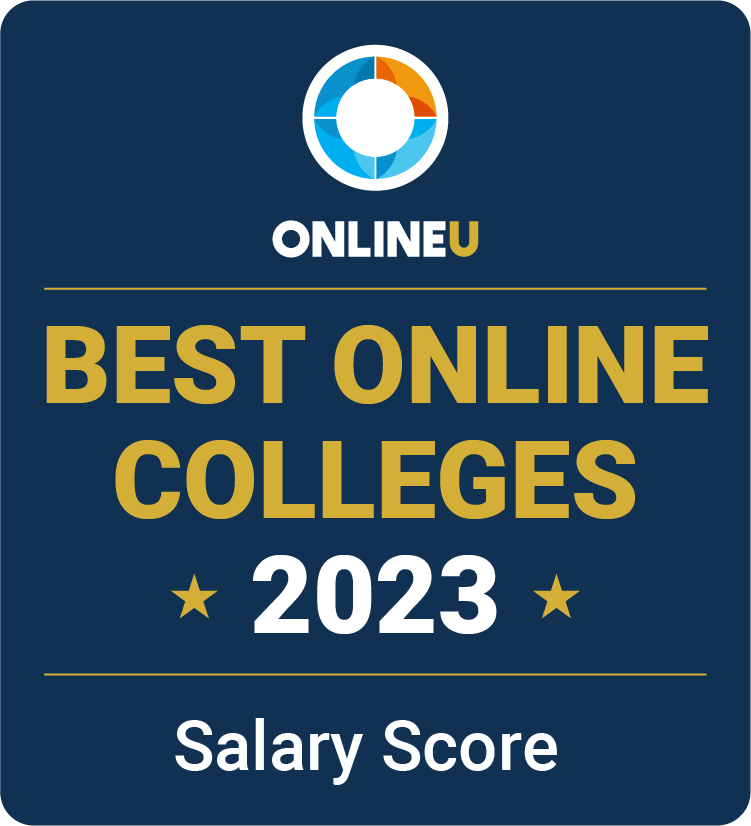 An online bachelor's degree in electrical engineering covers the knowledge students need for entry-level positions in the field of engineering. Students are given coursework that requires a strong background in mathematics and science, including classes in computer science, communications systems, electric circuits, and other complex subjects. Electrical engineers are professionals who study and design electricity, electromagnetics, and electronics systems. Additional career paths for graduates include aerospace engineer, embedded systems engineer, and analysis engineer.
View our methodology for more details about our list, explore other types of engineering degrees, or learn more about OnlineU.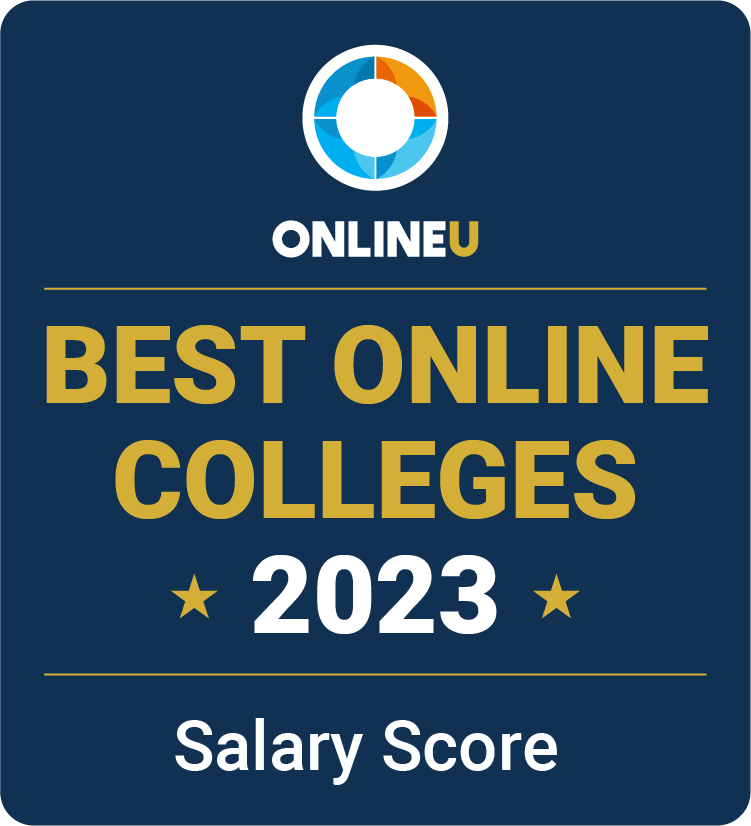 ADVERTISEMENT
Online Electrical Engineering Bachelor's Degrees You May Be Interested In

Annual Tuition: $19,398 - $29,428
2 Programs (view all)

Annual Tuition: $16,639
1 Programs (view all)

University of Arkansas Grantham
---
List Of Accredited Online Electrical Engineering Schools
| School | Online Enrollment | Annual Tuition |
| --- | --- | --- |
| American Public University System | | |
| Arizona State University | 33,410 | $24,413 |
| Excelsior University | 22,674 | NA |
| Florida International University | 10,922 | $18,963 |
| Thomas Edison State University | 9,475 | $9,856 |
| University of Arkansas Grantham | 5,896 | $8,280 |
| ECPI University Online | 5,780 | $16,639 |
| Old Dominion University | 3,948 | $30,840 |
| Daytona State College | 3,656 | $11,994 |
| University of Arizona | 2,558 | $11,800 |
| Indiana State University | 1,894 | $20,160 |
| University of North Dakota | 1,851 | $15,895 |
| National University | 1,849 | $13,320 |
| Southern Illinois University - Carbondale | 1,534 | $29,360 |
| Eastern New Mexico University - Main Campus | 1,514 | $8,448 |
| Bluefield State College | 220 | $14,352 |
| Stony Brook University | 164 | $27,845 |
Overview of Online Bachelor's in Electrical Engineering Degrees
An electrical engineering online bachelor's degree (BSEE) introduces students to the science and theory of designing, testing, and manufacturing complex electrical equipment. Distance education has grown increasingly popular, and electrical engineering students can choose to pursue a degree exclusively online.
Students interested in pursuing this degree should make sure they enroll in an online program accredited by the Accreditation Board for Engineering and Technology (ABET).
Students interested in pursuing the best online electrical engineering degree should make sure they enroll in an online program that has received its accreditation status by the Accreditation Board for Engineering and Technology (ABET). This ensures that an accredited online electrical engineering degree meets the established criteria for academic excellence, and it allows students to apply for financial aid — as well as some student loans and scholarships — and transfer college credits from other accredited institutions.
Can I Study Electrical Engineering Online?
Yes, there are many options when it comes to pursuing an online electrical engineering bachelor's degree. These programs utilize learning management systems, which allow students to complete homework assignments, take important tests, and communicate directly with their teachers and fellow classmates — all from the comfort of their own home or office. An online bachelor's in electrical engineering is ideal for busy students with responsibilities outside of school or for those who want to save money from the added housing and meal plan costs that typically come with on-campus schools.
How Long Are Online Electrical Engineering Programs?
The best online electrical engineering bachelor's degrees are designed to take 4-5 years of full-time study. Students are expected to complete 120-125 credits, including general education courses, electives, and core classes for the major.
Applying to an Online Electrical Engineering Program
Students must meet specific prerequisites and provide certain application materials to enroll in an electrical engineering bachelor's degree online. These requirements may include the following:
A high school diploma with a minimum 3.0 GPA (though many programs will accept a GED as a substitute)

Prerequisite science and advanced math courses completed during the first and second years

Letters of recommendation

A personal essay describing the student's interest in an electrical engineering degree
Additionally, applicants with an associate degree will need to ensure their completed credits meet coursework requirements for a bachelor's degree in this field.
What Courses Can I Expect to Take?
Electrical engineering students study everything from circuits, electromagnetics, and control systems to robotics and theories of electrical engineering design. They typically spend the first few semesters taking advanced math, chemistry, and physics classes before completing major-specific coursework in electronics and engineering.
To gain practical experience, students must also complete labs in electrical construction, where they learn techniques for wiring, fabricating, and installing electrical systems. These labs can be completed exclusively online via software that simulates the experience of interacting with hardware. However, even the best online colleges for electrical engineering expect students to purchase some equipment — such as oscilloscopes — to conduct labs remotely. This technology typically costs $150-$400.
Below are some examples of common courses at electrical engineering online schools:
Introduction to Engineering
This required course helps students develop a foundational knowledge of electronic engineering. In addition to introducing various construction and application techniques for electrical design, this course familiarizes students with techniques, such as soldering and wire-wrapping.
Automated Instrumentation
This class covers how students can use computers to control electronic systems. In addition to learning high-level programming languages, students gain experience with specific equipment and software used to facilitate interactions between humans and computers.
This fundamental class focuses on the crucial role of circuits in electrical theory. Students learn about theoretical concepts, such as resistance, inductance, and voltage while familiarizing themselves with the symbols conveying different connections in electrical diagrams.
Digital System Fundamentals
Students taking this class learn how electrical hardware components are used when constructing computers. Topics covered include electronic design, hardware design languages, and memory circuits. This class also involves a lab component for students to gain hands-on experience.
This class provides students with an understanding of probability theory as it relates to electrical engineering. Faculty teach mathematical concepts concerning random events, and they explain how to apply this theory in order to troubleshoot problems that may arise in electrical systems.
For more information about online college, including scholarship opportunities and advice from experts, visit our resource hub.
Potential Career Paths for Electrical Engineering Graduates
Electrical engineers design, develop, and manage the production of a wide variety of electrical devices. They work on large-scale technologies, such as GPS navigation and power generation equipment, as well as everyday items, including portable music players, smartphones, and home entertainment systems. As such, electronic engineers may find careers in government, transport services, healthcare provision, product manufacturing, and technology, to name a few.
Entry-level jobs in electrical engineering require a bachelor's degree, with professionals earning a median annual income of $101,780. Graduates may also find lucrative positions in manufacturing. For instance, computer hardware engineers earn a median salary of $128,170 per year designing and testing PCs and laptops.
Due to the pace of technological innovation, some jobs in electrical engineering have become obsolete, but the field as a whole remains relevant. These professionals continue to play a role in designing efficient electrical components in a wide variety of technologies and products. The Bureau of Labor Statistics (BLS) predicts a 3% increase in entry-level positions for electrical engineers through 2031. The BLS writes, "Despite limited employment growth, about 20,100 openings for electrical and electronics engineers are projected each year, on average, over the decade."
Licensure and Certification Requirements
Electrical engineers don't require licensure or certification to gain employment. However, earning a license may open up more job opportunities.
Students interested in becoming licensed professional engineers must meet a rigorous set of qualifications. While each state has unique licensing requirements, candidates must typically complete an approved bachelor's or master's degree program in engineering and four years of relevant work experience. They must also pass two exams administered by the National Council of Examiners for Engineering and Surveying (NCEES).
Additionally, electrical engineers may choose to earn voluntary certifications in specific areas through a trade organization, such as the National Institute for Certification in Engineering Technologies.
Is an Online Degree in Electrical Engineering Worth It?
There are several factors to consider before committing to one of the many electrical engineering online schools. If salary is a driving factor in a student's future career, they may find the high rate of pay in this field to be more appealing than others. However, an online bachelor's in electrical engineering does involve learning advanced subjects in math, chemistry, and physics, which may make graduating more of a challenge.
The list provided below will help students better understand the pros and cons of becoming an electrical engineer:
Potential Benefits
Potential Drawbacks
FAQs About Online Electrical Engineering Programs
Are Online Engineering Degrees Respected?
---
Yes, an online electrical engineering bachelor's degree is respected. When it comes to online schools for electrical engineering, students can rest assured that their degree won't be looked at with any more scrutiny than those who earned one on campus.
Most diplomas don't even mention that the degree was earned online, so employers may never even know unless you mention it, such as trying to leverage your online learning to gain remote employment.
What Degree Is Best for Electrical Engineering?
---
This ultimately depends on the individual student, but it's important to consider a number of factors that relate to career aspirations, academic preferences, and financial stability. An electrical engineering bachelor's degree online may be the best choice for those who want to earn a respected degree while studying on a flexible schedule. In many cases, online students can also save a significant amount on tuition, according to the Education Data Initiative.
Are There Other Engineering Degrees Available Online?
---
There are online engineering degrees in many fields outside of just electrical engineering. The options are quite broad and include majors in aerospace, biomedical, software, and industrial, among others. Each branch of engineering differs greatly and sees different rates of pay as well as varying returns on investment.
Related Articles
2023 Best Online Industrial Engineering Degrees
Explore our 2023 list of the best online industrial engineering degrees, and find the program that best fits your needs
2023 Best Online Mechanical Engineering Degrees
Find the best online mechanical engineering degrees in 2023 from our list of accredited colleges ranked by popularity.