2022 Best Online Bachelor's in Social Work (BSW) Programs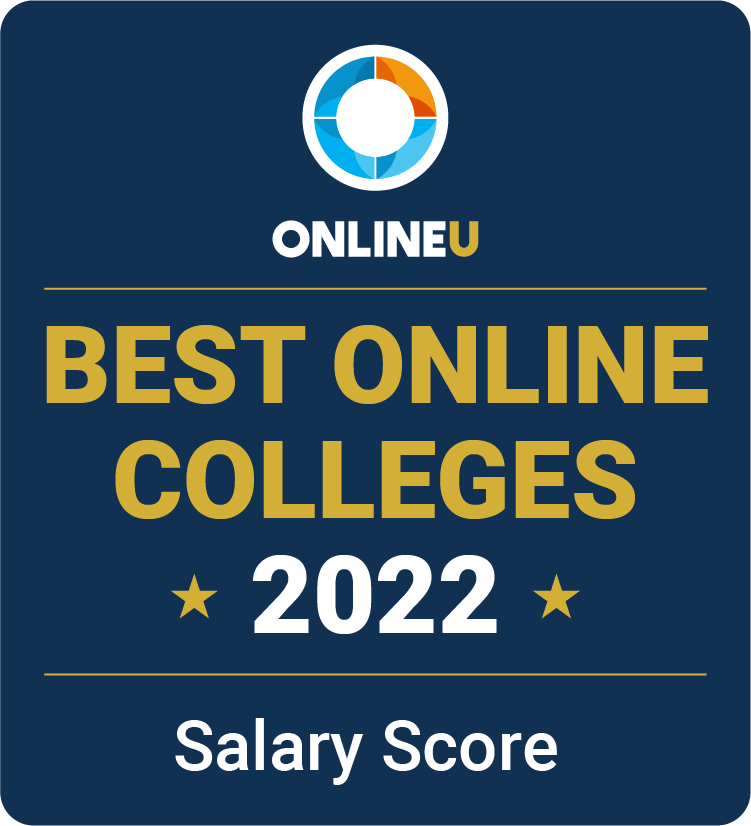 An online bachelor's degree in social work immerses students in lessons on social policy and caring intervention. A social work degree might qualify graduates for several careers in community and social service so they can help improve the lives of at-risk individuals and families in their community. Many colleges offer online social work bachelor's degrees that allow students to start down this path.
The list below highlights the best online bachelor's degree programs in social work based on alumni salary. According to the Bureau of Labor Statistics (BLS) cited above, social worker positions are expected to increase by 12% between 2020 and 2030, which is significantly above the US average across all occupations. This amounts to 346,900 new job openings in this period.
View our methodology for more details about rankings or learn more about OnlineU.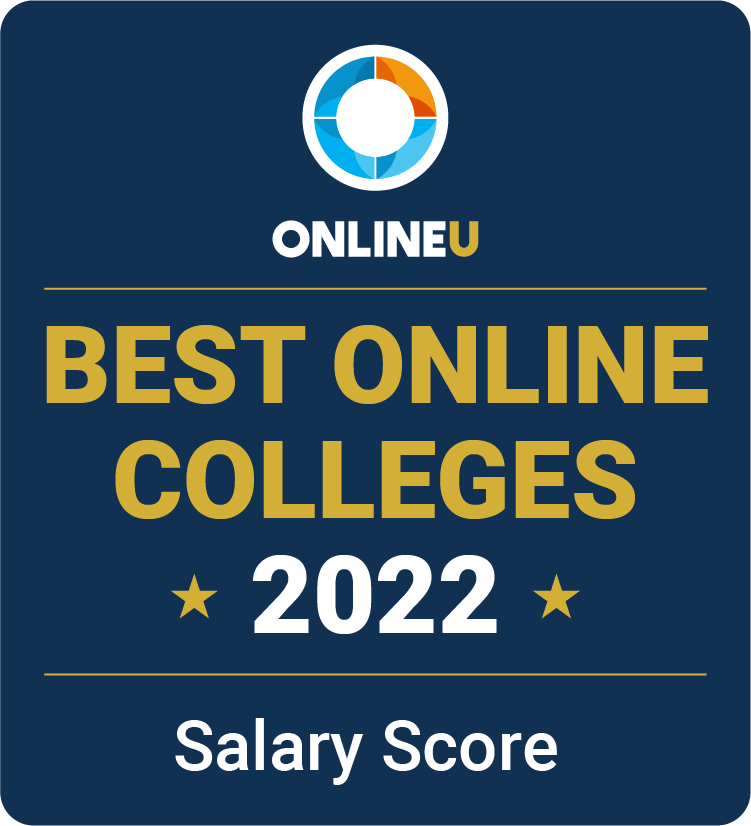 ADVERTISEMENT
Online Social Work Bachelor's Degrees You May Be Interested In

Annual Tuition: $19,398 - $29,428
1 Programs (view all)

Annual Tuition: $17,800
1 Programs (view all)

Annual Tuition: $11,700
1 Programs (view all)
---
2022 Best Online Bachelor's in Social Work (BSW) Programs
| Rank | School | Salary Score | Median Starting Salary |
| --- | --- | --- | --- |
| # 1 | University of North Dakota | | $38,598 |
| # 2 | University of Utah | 93 | $35,854 |
| # 3 | Metropolitan State University of Denver | 92 | $34,646 |
| # 4 | Mary Baldwin University | 92 | $34,555 |
| # 5 | Brescia University | 91 | $34,450 |
| # 6 | University of Louisville | 91 | $34,088 |
| # 7 | Northern Arizona University | 91 | $33,882 |
| # 8 | Eastern Kentucky University | 90 | $33,448 |
| # 9 | Spring Arbor University Online | 90 | $33,424 |
| # 10 | Mount Vernon Nazarene University | 89 | $32,843 |
2022 Online Colleges Offering Bachelor's Degrees
Ranking Details
#1
University of North Dakota
Salary Score:
Median Starting Salary:
Locations:
Accreditation:
The University of North Dakota's (UND) online Bachelor of Science in Social Work is taught from a social justice perspective with a curriculum that includes conceptual courses on human behavior and social policy, as well as hands-on courses in research and social work practices. Coursework is designed to prepare students for state certification exams. Students can expect to take core courses, such as Social Work Research, Social Work Practice with Individuals and Families, and Social Policy. Students must complete a field internship under the supervision of a licensed field instructor.
At UND, the Home to the Children and Family Services Training Center provides research and training with a strong rural focus. The Center certifies all new child welfare practitioners and all North Dakota foster parents. Alumni pursue careers in family prevention services, disaster relief, and homeless family assistance.
#2
University of Utah
Salary Score:
Median Starting Salary:
Locations:
Accreditation:
The University of Utah (UU) is a public, four-year institution offering an online Bachelor of Social Work. The program prepares students to become professional social workers. It emphasizes social justice and building supportive relationships with marginalized communities to help develop community leaders as well as programs that strive toward social justice and improving the lives of community members. In addition to a core curriculum — which includes courses such as Social Work as a Profession, Social Work Research and Evaluation, and Advanced Social Work Writing — the program requires two semesters of practicum field experience.
Students interested in working with children and families can apply for the Child Welfare Title IV-E Career Path program, a grant administered by the Utah State Division of Child and Family Services. Graduates may pursue careers in fields like juvenile justice, aging and gerontology, child welfare, and human services.
#3
Metropolitan State University of Denver
Salary Score:
Median Starting Salary:
Locations:
Accreditation:
Metropolitan State University of Denver (MSUD) is a public, four-year institution offering an online Bachelor of Science in Social Work. The program provides a social work education that's value-driven, research-informed, culturally responsive, and academically rigorous. It connects social work theory with real-world practice. To graduate, students must complete 480 hours of field experience over two semesters. To fulfill the requirement, students can choose field placement at one of over 700 organizations in Colorado, including mental health clinics, public schools, state and local departments of human services, police departments, or health care settings like hospitals and clinics. Among the core program courses are Philosophy of Social Work, Human Behavior and the Social Environment, and Social Policy and Social Justice.
Online students at MSUD have access to student groups, including the Student Association of Social Workers, Phi Alpha honor society, and Building Allies of Diversity, where they can connect with their peers.
#4
Mary Baldwin University
Salary Score:
Median Starting Salary:
Locations:
Accreditation:
Mary Baldwin University (MBU) — a private, nonprofit, four-year institution — offers Virginia residents an online Bachelor of Social Work. This program aims to provide graduates with the foundation they need to enter generalist practice, including the knowledge and practical skills required to become agents of change in their communities and society. It requires a 450-hour practicum in the final semester. Students may also pursue international fieldwork, such as recent program study-abroad trips to Haiti and Honduras.
At MBU, online students can enhance their learning experience by earning entry into the Phi Alpha honor society, joining the Social Work Club, or networking with industry professionals and alumni.
#5
Brescia University
Salary Score:
Median Starting Salary:
Locations:
Accreditation:
Brescia University (BU) is a private, nonprofit, Catholic institution offering an online Bachelor of Social Work that helps provide graduates with the theoretical knowledge and hands-on social work experience they need to work in various human services agencies, such as child protection, anti-poverty programs, and criminal justice. Grounded in the school's Catholic, liberal arts roots, this BU program emphasizes respect for all and servant leadership.
In addition to courses like Social Issues in Diversity, Social Welfare Policy, and Social Work and Aging, students must complete two field practicums in which they'll integrate what they've learned with real-life experiences. Depending on program offerings, students may also take advantage of the school's study abroad programs to expand the breadth of their expertise and provide a look at social work from a global perspective.
#6
University of Louisville
Salary Score:
Median Starting Salary:
Locations:
Accreditation:
The University of Louisville (UofL) is a public, four-year institution offering an online Bachelor of Social Work that focuses on skills and knowledge related to the impact of social work on families, institutions, and communities. Through core courses — like Introduction to Social Work Policy, Social Welfare Institutions and Policy, Policies and Social Justice Practice — this bachelor's program prepares students to practice social work with people who have suffered oppression, such as racism, sexism, heterosexism, classism, ageism, and ableism at the individual, community, and institutional levels of society. Additionally, students must complete a seminar, lab, and a 450-hour practicum.
After completing the program, students can seek careers as school social workers, mental health social workers, and clinical social workers.
#7
Northern Arizona University
Salary Score:
Median Starting Salary:
Locations:
Accreditation:
Northern Arizona University (NAU) offers an online Bachelor of Social Work program to prepare students to become licensed generalist social workers in many states. Students will take courses in areas such as ethnicity, gender, human biology, social and economic justice, and indigenous populations of the southwest. Students must complete a senior seminar course to meet the online program's capstone requirement. Alumni are prepared to earn certification in industry niches, such as victim advocacy, health care services, elderly care, and community advocacy.
At NAU, online students may access the student library, 24/7 tech support, financial aid opportunities, and tutoring services. Additionally, online students may seek guidance from dedicated faculty.
#8
Eastern Kentucky University
Salary Score:
Median Starting Salary:
Locations:
Accreditation:
Eastern Kentucky University (EKU) is a public, four-year institution that offers an online Bachelor of Social Work that provides students with a solid academic foundation to become ethical leaders who advocate for social and economic justice. EKU's bachelor's degree is a versatile program that focuses on the critical skills needed to advance professionally. Social Welfare Policy History, Addictions, and Social Work Practice are among the program's core courses that help prepare students for careers working with adults and children affected by issues, such as mental health or substance abuse. With a focus on real-world application, the degree requires the completion of several practicums aimed at providing online students with an up-close look at different career options.
At EKU, online students have access to free tutoring and career services. Additionally EKU Online offers a range of scholarships designed to assist students with financial need.
#9
Spring Arbor University Online
Salary Score:
Median Starting Salary:
Locations:
Accreditation:
The online Bachelor of Social Work at Spring Arbor University (SAU), a Christian liberal arts college, is designed to teach core principles and concepts and build applicable skills through practice. Courses vary in length, from 6-15 weeks. The curriculum includes courses on racial and ethnic relations, social welfare policies, and social work practices among individuals and families. This bachelor's program also prepares qualified Michigan residents to earn a Child Welfare Endorsement.
Enrolled online students are assigned a program mentor and a student success coach who can assist with personal and professional development. Upon graduating, students are prepared to work in domestic violence centers, hospitals, child welfare offices, and nursing homes, to name a few areas.
#10
Mount Vernon Nazarene University
Salary Score:
Median Starting Salary:
Locations:
Accreditation:
Mount Vernon Nazarene University (MVNU) is a private, nonprofit, four-year institution offering a Bachelor of Social Work. The curriculum aims to equip students with the skills and knowledge necessary to become influential social work professionals. Core courses include Social Justice and Advocacy, Social Work Practice with Families, Cultural and Human Diversity, and Preparation for Field Experience. The latter course helps students prepare for their social work practicum. After completing the program, graduates can pursue social work careers as victim advocates, public policy specialists, child welfare social workers, and healthcare social workers.
At MVNU, coursework is 100% online, and a student's schedule can be flexibly altered to suit their busy lives. Additionally, online students can go on to pursue social work licensure and graduate-level education.
Overview of Online Bachelor's Degrees in Social Work
Faculty design bachelor's degrees in social work to introduce students to the fundamental knowledge and practices of the discipline. Most programs aim to create generalists who can work for government agencies, non-profits, healthcare employers, or correctional facilities. Programs usually take 120 credit hours and about four years of full-time study to complete. Some schools offer part-time degrees that let enrollees study at a slower pace as they balance other responsibilities.
Because online education is more popular than ever, many schools provide social work bachelor's degrees through distance learning platforms. Online learners usually take asynchronous classes with no set meeting times. They can sign in to a learning management platform at their convenience to submit assignments, watch recorded lectures, and discuss topics with classmates. Degree programs in social work culminate in an internship or practicum, where students can gain up to 400 hours of supervised real-world experience. Even online students need to complete their practicum hours in an approved field setting.
---
A bachelor's degree in social work can go by three names: A Bachelor's of Social Work (BSW) is the most common, but you can also acquire an online degree in social work through a Bachelor of Science (B.S.) or a Bachelor of Arts (B.A.). The differences among these tend to be minor, and all three degree types have received accreditation. Many social workers and professional associations refer to all undergraduate social work degrees as BSWs, regardless of what they're actually called.
---
The Importance of Accreditation
To earn institutional accreditation, a college must pass a thorough, independent evaluation of its curricula, faculty, and services. Schools can earn either national or regional accreditation, with regional being the most prestigious. Students who choose a regionally accredited school can receive federal financial aid and transfer credits to a college or graduate school with the same type of accreditation.
At the program level, the Council on Social Work Education (CSWE) accredits social work degrees. This group certifies the educational quality and comprehensiveness of individual degrees and runs a searchable database of accredited programs, including those with online delivery formats.
Graduates typically need a CSWE-accredited degree to earn social worker licenses. Graduating from an unaccredited program can negatively impact a person's future academic prospects and employment opportunities in the field. These graduates would be unable to enroll in a Master of Social Work (MSW) transfer program because the college wouldn't recognize their undergraduate credits, and they wouldn't be allowed to take a state licensing exam. Most employers will not hire an unlicensed social worker. Graduates typically need a CSWE-accredited degree to earn social worker licenses.
Admission Requirements
Social work departments often have separate admissions processes from their respective colleges. In other words, applicants must be accepted to a school before applying to join a bachelor's program in social work. Requirements vary by college, but the examples below are some common items requested with a degree application:
A high school diploma or equivalent, often with a minimum cumulative GPA of 2.5
A record of volunteer experience demonstrating the applicant's dedication to helping others
Prerequisite coursework that typically includes introductory classes in sociology, psychology, and social work, with grades of C or above
A personal statement testifying to the student's interest in the field
Two letters of recommendation
Curriculum and Common Courses for an Online Bachelor's in Social Work
Undergraduates in social work take courses on human psychology and behavior, social policy, research methods, and cultural sensitivity. The curriculum's goal is to prepare graduates for a career helping a diverse range of clients solve or mitigate ongoing problems, such as those brought on by family issues, drug or alcohol dependency, injury, or mental health.
Depending on their online social work program, bachelor's students may be able to add a concentration to their degree, such as children and adolescents, medical social work, or public health. However, most bachelor's degree programs in social work feature a core group of classes that meet CSWE standards. We've shared a few of these courses below.
This survey course typically comes early on in an enrollee's studies. Enrollees study the psychology of group formation and leadership, the dynamics of various social units, and communication within and across cultures. Some colleges offer a Human Social Behavior course sequence that moves through the lifespan, from infancy to adulthood.
One of the key job functions in social work is finding and implementing solutions to clients' problems, which is the main theme of this course. Faculty generally promote the strengths approach to interventions, which focuses on people's positive characteristics and plays down their weaknesses. Individual lessons discuss how to tailor interventions for different issues, individuals, and groups.
Research Methods and Practices
Future social workers need to know which solutions have proven most helpful in certain situations. They learn how to analyze and design research projects and find value in statistics while avoiding potential pitfalls. Students carry out a term-length research project and may even present it to the class.
This course covers the history of organizational and governmental efforts to improve citizens' lives, including current state and federal social policies in the U.S. Professors emphasize the durability of institutions, bureaucratic norms and processes, and social workers' legal and ethical responsibilities.
Substance Use and Addiction
Students learn how they can identify and intervene to mitigate harmful addictive behaviors. Professors emphasize a team-based approach to treatment that includes addiction counselors, physicians, and families. They also cover the neurophysiological effects of various substances and the harmful impacts that substance use disorder can have on families and other social groups.
Licensure and Certification Requirements
Bachelor's-qualified social workers may still need to earn a license in order to practice, but the requirements differ by state. The Association of Social Work Boards (ASWB) has a search tool on its website that provides links to helpful information about each state's licensing board. The ASWB also administers licensing exams for interested alumni.
Whether they're licensed or not, bachelor's graduates can only work as direct-service or macro social workers who help clients work through everyday problems or achieve a particular goal. They might find low-cost childcare for a single parent, monitor a child's progress at a new school, or help register a family for the Special Supplemental Nutrition Program for Women, Infants, and Children. On the other hand, students interested in clinical social work must get an MSW degree and pass a clinical licensing exam. With these credentials, they can work in mental health assessment, diagnosis, and treatment.
Careers with an Online Bachelor's in Social Work
The goal of earning a social work degree is to help caring, community-minded individuals develop the competence and attributes they need to support others. During their studies, students work to develop their aptitude with organization, advocacy, and data-driven research while practicing empathy and cultural sensitivity. Social work graduates can pursue a range of opportunities within the field as well as other careers in community service. Read on for several examples of jobs that alumni can land once they earn a bachelor's degree in social work.
Direct-service social worker
Social and community service manager
These workers organize and promote social service programs, initiatives, and projects for their employers. Community service managers can work at non-profit organizations, businesses with charitable interests, or government agencies, and their initiatives can range from career mentorship for unhoused people to fundraisers for mental health clinics.
Health education specialist
Government bureaus, hospitals, and non-profits hire health education specialists to promote community well-being. They create educational materials, speak to groups about health topics, and collect data on their community's needs so they can advocate for improvements more authoritatively. The fast growth in these jobs is partly driven by health organizations learning lessons from COVID-19.
Medical and health services manager
Social work alumni can secure administrative work at hospitals and clinical care facilities. A degree concentration in medical social work or public health might bolster their chances of getting these types of jobs. Although medical and health services managers are the highest-paid employees on this list, the median wage may be skewed by the fact that many hold master's degrees in fields like healthcare administration.
Continuing Education
Social work is a constantly evolving field, with new research and emerging advocacy in response to legal and policy changes. To maintain a license, social workers must document a certain number of continuing education (CE) hours during a set period. Even unlicensed social workers might be required to complete CE by their employers or the professional groups they belong to, all of which have an interest in maintaining high standards for the field.
To maintain a license, social workers must document a certain number of continuing education (CE) hours during a set period.
Qualifying CE can include graduate-level college courses, seminars by licensed practitioners, or online modules offered by professional organizations. Social workers may need to travel to some CE events but might be able to access training modules and lectures at home. Social workers who want a further credential can pursue an MSW, which often leads to improved job prospects and higher wages. Students who want to be professors and researchers might choose a doctoral degree in social work.
Professional Associations
In the social work field, professional organizations united by this common vocation strive to increase public understanding of their work and advance the discipline. Once members pay their dues to join an organization, they generally have access to the group's networking events, job boards, and proprietary research and surveys. Many employers prefer to hire candidates who belong to at least one major professional group.
The largest organization for social workers is the National Association of Social Workers (NASW), which provides career resources to its members, along with CE modules and legal/ethics advice. Many NASW members join additional, more specialized groups, including the organizations below.
This group seeks to increase Black representation in the social work profession. Individuals can join local chapters and contribute to one of the association's committees, which work on issues that include health and aging, disaster preparedness, and family preservation in Black communities.
Medical and health professionals might consider joining this organization, which offers career postings, annual conferences, and frequent articles of interest to healthcare social workers. Members can also apply for a mentoring program that pairs them with experienced professionals who can give career advice.
This group features many local chapters and gives advice on how to create a chapter in any state. Members can access professional development services that include conferences and CE materials. They highlight school social workers who make media appearances, especially those who advocate for the group's policy preferences.
Is an Online BSW Program Worth It?
A bachelor's degree is a major commitment of time, money, and effort, so it's natural to wonder whether the outcome will be worth the cost. No answer suits everybody's financial, family, and work circumstances. Some social work alumni have fulfilling careers in the field while others have had difficulty finding satisfying jobs. You might consider the following factors as you weigh the decision to enroll.
Potential Benefits
A bachelor's in social work is a potentially versatile degree. According to CSWE's most recent survey of bachelor's degree graduates, alumni in this field have discussed the ease of switching between client populations and the fact that employers in other social service and community care fields appreciate their skills and dedication.
Most community and social service occupations are growing faster than the average rate. The BLS expects this field to expand 12% by 2030 for a gain of 346,900 jobs.
One-quarter of bachelor's graduates in social work are Black, and 17% identify as Hispanic or Latino, according to the CSWE survey. These numbers are higher than the respective percentages of employees from these groups in the U.S. workforce. People with diverse backgrounds are better represented in this sector than in many other health services fields, which is especially important because social workers should reflect the socioeconomic diversity of the country to gain their clients' trust and understand their cultural context.
Potential Drawbacks
BSW graduates often have difficulty finding jobs as social workers. According to the CSWE survey cited above, only 59% of bachelor's-level respondents found a job within a year of graduating, and nearly one-third of those jobs were in fields other than social work.
Social workers without master's degrees tend to earn incomes that are on the lower end of the field. In the same CSWE survey, 82% of BSW alumni reported wages under the $40,500 median for social workers. This indicates that social workers without master's degrees tend to earn incomes that are on the lower end of the field.
Online learning usually results in fewer chances to network and less social interaction, debate, and discussion.
Online learning is not for everyone, but it's worth noting that there are no special benefits or drawbacks to studying social work online compared to other subjects. Many students enjoy the convenience of asynchronous classwork, but others thrive in a traditional classroom setting. Although distance learners have fewer options for networking, they still have opportunities to meet people during their clinical placement in the later stages of the degree.
Frequently Asked Questions About Social Work Degrees
Can I Complete a Social Work Degree Online?
Yes, colleges offer fully online social work degrees at the bachelor's, master's, and doctoral levels.
How Long Does It Take to Earn a BSW?
Colleges design most programs to take four years of full-time study. In reality, most undergraduates take more than four years to finish, though this is unspecific to social work or any other major. Some schools offer degree-completion programs that can take two years, but these require an established base of completed coursework, such as an associate degree.
Can I Become a Social Worker Without a Degree?
No, you need at least a bachelor's degree to become a social worker. You may be able to find an entry-level position in another social service role, such as community health worker or teacher assistant.
What Can I Do With a Bachelor's Degree in Social Work?
An accredited social work degree can qualify you for entry-level roles as a direct-service social worker, along with a number of jobs in social services and community health.
What Are the Highest Paying Jobs I Can Get With a Bachelor's in Social Work?
You may find work as a medical and health services manager, a profession with a median salary of $104,280. However, many people in this field have advanced degrees in healthcare administration, so a bachelor's in social work isn't likely to help you access the top of the pay scale. Graduates employed as social workers earn the highest wages in local government, followed by ambulatory healthcare services.
Why Trust Us?
60,000 Degrees Researched Annually
20,000 Hours Spent on Research Annually
Launching Rankings Since 2009
Meet our team
Related Articles
2023 Best Military-Friendly Online Colleges
Learn about the best online colleges in 2023 for students coming from a military background. Find the military-friendly college that fits your needs.
2023 Best Online Human Services Degrees
There are many options for pursing online bachelor's in human services degrees. Compare our ranking of 2023 programs with the highest return on investment based on alumni salary and debt.