2023 Best Online Industrial Engineering Degrees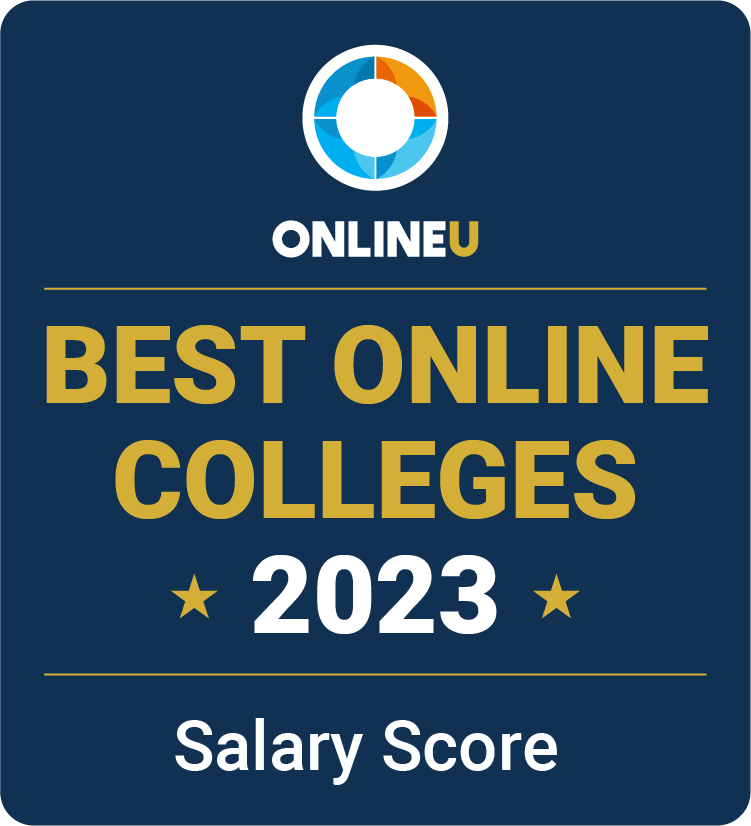 An education in industrial engineering aims to teach students the skills needed to create and streamline production processes and facilities. Several colleges offer online industrial engineering degrees that provide a convenient way to study this discipline. We've collected a few of the most popular bachelor's degree programs in this field below. Bachelor's graduates may begin working as industrial engineers who assess project costs, environmental impact, and human-technology interaction across a range of industries. However, alumni can also pursue an online master's degree in industrial engineering for an advanced credential.
View our methodology for more details about our list or learn more about OnlineU.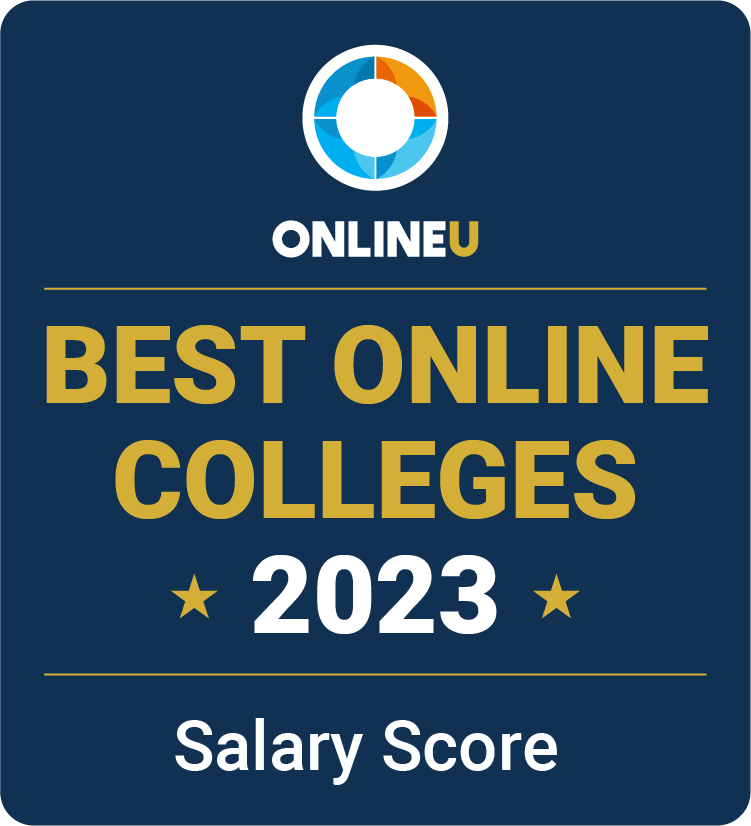 ADVERTISEMENT
Online Industrial Engineering Bachelor's Degrees You May Be Interested In

Annual Tuition: $11,700
1 Programs (view all)

The University of Texas Permian Basin
---
List Of Accredited Online Industrial Engineering Schools
| School | Online Enrollment | Annual Tuition |
| --- | --- | --- |
| Liberty University | | |
| Old Dominion University | 3,948 | $30,840 |
| East Carolina University | 3,928 | $23,515 |
| Kennesaw State University | 3,315 | $12,888 |
| University of Alabama at Birmingham | 2,398 | $20,400 |
| Lamar University | 2,222 | $18,622 |
| Eastern Kentucky University | 2,187 | $19,948 |
| The University of Texas Permian Basin | 1,827 | $7,506 |
| Tarleton State University | 1,700 | $17,621 |
| University of Southern Mississippi | 1,665 | $10,896 |
| Southern Illinois University - Carbondale | 1,534 | $29,360 |
| PennWest California | 1,141 | $15,726 |
| Mississippi State University | 872 | $23,950 |
| Trine University Online | 271 | $9,576 |
Overview of Online Industrial Engineering Degrees
Faculty design industrial engineering (IE) programs to provide a foundation for aspiring industrial engineers through classes, which cover topics such as manufacturing practices, mathematics, physics, logistics, and quality control.
A degree in industrial engineering technology (IET) is similar but focuses more heavily on the technical components and specifications of manufacturing systems. Though the two programs qualify graduates for different jobs, both share some of the same curricula and each program may require an in-person internship.
Engineering and engineering technology bachelor's degrees usually consist of 120-128 credit hours and take four years to complete at a full-time pace.
Some fully online programs feature eight-week courses, allowing students to take more credits per term in order to finish college more quickly. However, students who also work may find it difficult to complete the degree early. These students may want to consider a part-time degree program that may take longer but allows for greater flexibility. Most of these programs feature asynchronous online courses in which students log in to a learning management system at their convenience to watch lectures, submit assignments, and interact with classmates.
Admission Requirements
An IE or IET degree application is similar to any other online college application, as most candidates are required to submit the following:
Official transcripts from high school or a GED showing a minimum GPA in the range of 2.5-3.0.

Letters of recommendation from teachers or guidance counselors
Applicants can improve their prospects by demonstrating a record of extracurricular activities. Colleges often favor well-rounded candidates with experience in math or science clubs or community service. Moreover, the ability to demonstrate leadership in clubs and organizations is something else that colleges and universities like to see.
The Importance of Accreditation
Accreditation signifies that a college offers high-quality education, and it allows students to receive federal financial aid. The attainment of this status means that an independent organization has verified a school's educational standards. Students can find institutional accreditation information on the U.S. Department of Education's website.
Some employers may prefer candidates from ABET-accredited programs, and ABET accreditation is necessary for students who want to eventually earn a license.
Engineering students should also consider programmatic accreditation, which the Accreditation Board for Engineering and Technology (ABET) grants to individual degrees in the engineering field. Some employers may prefer candidates from ABET-accredited programs, and ABET accreditation is necessary for students who want to eventually earn a license. Accordingly, it's important to understand that ABET does not currently accredit any 100% online programs in industrial engineering. However, ABET does accredit a few online industrial engineering technology programs, including some of the online schools above. Graduating from a program that's not ABET-accredited may negatively affect a student's career. Prospective students can search this database for ABET-accredited programs.
Common Courses in an Industrial Engineering Program
Both IE and IET curricula highlight systems design, materials science, and advanced mathematics to help students understand process improvement. In addition, IE degrees often contain team and project management classes, while IET students typically spend time learning to use technical tools in a lab. Some degree programs offer individual concentrations that students work toward while also fulfilling different elective requirements.
We've listed several common courses below to help prospective students learn what type of courses to expect in IE or IET programs:
Electrical Engineering Fundamentals
Technologists take this course to learn important aspects of electrical power, resistance, and conduction. Professors may discuss alternating and direct currents, electronic components, and mechanical controls for logic circuits. Most courses include a lab component, where students build and test circuits.
This class introduces economic principles as they relate to industrial engineering. Enrollees aim to learn about the time value of money, cost-benefit analysis, the effects of taxes on manufacturing projects, and the rate of return.
Human-Machine Systems Engineering
Future engineers and technologists take this course to understand how people interact with industrial technology. Lessons often cover human intellectual and motor performance, systems design, statistical analysis for decision-making, and ideal human work environments. Students typically design data collection processes to test in a lab.
Students learn the history and current state of automation technology in industrial settings. Faculty may introduce the principles of robotics, process control, sensors and actuators, artificial intelligence, and programmable logic controllers. Students often need to apply lessons from other courses to analyze the cost of automation and its effect on workers.
Professors often define "quality" in this course and offer a range of quality assessment and improvement methods in industrial contexts. They may also introduce students to statistical process control, quality cost, Pareto optimization, and sampling reliability.
Funding an Online Industrial Engineering Degree
In general, online students pay lower tuition rates than in-person students because schools can enroll more of them with fewer infrastructure upgrades. However, tuition isn't the only factor students should consider when budgeting for college, as expenses may also include fees, books, and supplies. Fees vary by institution, but distance learners typically pay a technology fee each term. Still, online students typically benefit from significant savings created by not paying for room and board.
Financial aid provides another opportunity for considerable savings. Prospective students should apply for as much aid as possible — especially grants and scholarships that don't require repayment. They start by completing the Free Application for Federal Student Aid (FAFSA), which helps the government understand how much aid they qualify for. States and private scholarship providers often use this same type of information in considering students for scholarships.
To help industrial engineering applicants, we've listed a few private scholarships to keep in mind below:
Incoming first-year students may qualify for this $1,500 award if they enroll in an ABET-accredited engineering program. Applicants must demonstrate a 3.75 high school GPA and extracurricular participation in STEM activities. The application deadline is March 21, 2022.
Through private endowments, NACME awards minority industrial engineering students amounts ranging from $5,000-$15,000 per year. Recipients may renew scholarships for up to five years. Applicants must have a minimum 2.8 GPA to qualify. Application deadlines vary by scholarship program.
Each year, SWE awards a total of more than $1 million in scholarships to engineering students who identify as female. Candidates must be enrolled in an ABET-accredited program on a full-time schedule. Application deadlines vary by academic level.
Careers with an Industrial Engineering Degree
Industrial engineering students can gain skills and knowledge that prove useful in a variety of engineering and technical specializations. Skills include problem-solving, deductive and inductive reasoning, cost-benefit analysis, and project management. Alumni might find themselves working in fields as diverse as manufacturing, aerospace and defense, technology, or government.
Below, we've listed several career opportunities that bachelor's graduates in industrial engineering can pursue. The Bureau of Labor Statistics (BLS) provided the median annual salaries and job growth data. Some of these occupations have more positive growth rates than others, which might be important to consider when applying for jobs.
Licensure
Earning a license is optional for many types of engineers. In general, engineers who work on public projects must earn a Professional Engineer (PE) license. While necessary for civil and environmental engineers, industrial or health and safety engineers may not need a PE designation. Licensure may also help engineers who want to become supervisors by adding a new credential to their resume.
Industrial or health and safety engineers may not need a Professional Engineer license unless an employer calls for it.
To earn a PE license, an individual must earn a bachelor's degree from an ABET-accredited college, pass the Fundamentals of Engineering exam, and work for four years under a licensed PE. After this period, they will need to pass the Principles and Practice of Engineering test. Because ABET accreditation is necessary at the beginning of this process, prospective students should carefully consider which programs they apply to.
Is an Online Industrial Engineering Degree Worth It?
Your financial, familial, and work circumstances should help you decide whether to study industrial engineering or industrial engineering technology online. The pros and cons listed below may also be helpful in making your decision:
Potential Benefits
An industrial engineering degree can qualify you for a number of high-paying fields. Of the occupations mentioned above, even the lowest paying occupation features a median annual salary of about $15,000 more than the national median salary for all jobs.
Industrial engineering is a potentially adaptable degree that imparts transferable skills. If you find that straight engineering work isn't what you hoped it would be, you may be able to pivot to cost estimation or management analysis roles in other industries. Industrial engineering students learn how to offer solutions based on data from multiple sources, which is a skill set many employers crave.
Online learning may be more accommodating and provide greater personal flexibility than traditional in-person learning. Most online degree programs let you watch lectures and complete coursework at convenient times as long as you adhere to due dates.
Potential Drawbacks
No online industrial engineering programs are ABET-accredited, and only a few industrial engineering technology programs are ABET-accredited. Because a lack of ABET approval may negatively impact your future employment and licensure, you may decide that attending a traditional campus program is a better investment.
Both industrial engineers and technologists report feeling unsatisfied with their jobs. According to CareerExplorer, employees in both roles report their job satisfaction in the bottom quartile of all careers.
Moreover, the Federal Reserve Bank of New York reports industrial engineering majors to have a relatively high unemployment rate. In 2020, 4.7% of recent graduates in the major were unable to find work.
Bottom Line
Bachelor's degree alumni may qualify for a variety of positions in engineering and engineering technology, but they can also pursue graduate education to improve their marketability and salary potential. Several schools offer online master's programs in industrial engineering, and master's graduates can often advance to managerial roles. Engineers who want to teach at the college level and conduct their own research can pursue a doctorate. However, online doctoral programs in industrial engineering are rare.
Many bachelor's-level engineers complete online certificate programs in industrial engineering-related fields such as Six Sigma or engineering management. Certificates can help professionals add specific skills or knowledge to their resumes, as well as benefit students who aren't interested in completing a full degree program.
A career in industrial engineering offers a higher than average salary and strong prospects for professional advancement. In deciding whether or not an online industrial engineering degree program is right for you, it's important to look beyond the degree program experience to ensure the profession is one you will be happy in over the course of your career.
FAQs About Getting an Industrial Engineering Degree Online
Can You Study Industrial Engineering Online?
---
How Long Does It Take to Get an Online Bachelor's in Industrial Engineering?
---
An engineering department typically designs bachelor's degrees to last four years at a full-time pace. But in reality, only 41% of undergraduates complete a bachelor's degree in four years. Some students work full time or have other obligations, which means that it may take longer to finish an engineering degree.
What Can I Do With an Online Bachelor's in Industrial Engineering?
---
The most natural job choice for a graduate in this field may be an industrial engineer or industrial engineering technologist. Beyond this, you can pursue other types of engineering occupations or jobs in other sectors that require data analysis and project management expertise.
Related Articles
2023 Best Online Mechanical Engineering Degrees
Find the best online mechanical engineering degrees in 2023 from our list of accredited colleges ranked by popularity.
2023 Best Online Master's in Industrial Engineering Degrees
We've ranked the best online master's in industrial engineering degrees for 2023 based on tuition rates and alumni salaries. Compare schools to narrow down a choice.