2023 Best Online Colleges in Florida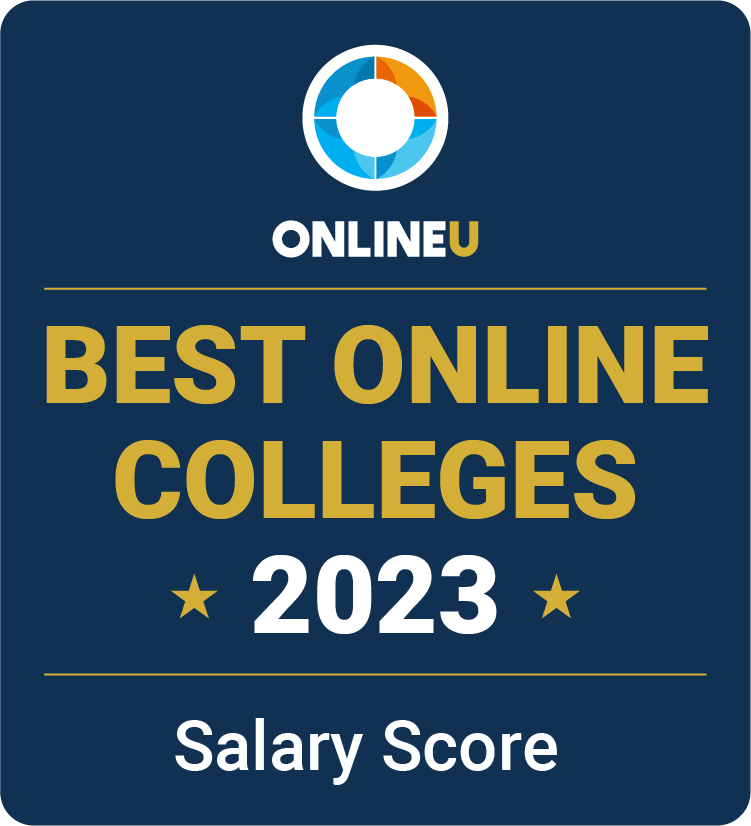 The best online colleges in Florida offer undergraduate, graduate, and certificate programs as diverse as the state's population. Distance learners find completing higher education online a convenient way to meet career goals while managing busy schedules.
We've ranked our list of the top online colleges in Florida by salary score so you can make a thoughtful decision while setting realistic career and earnings goals. Many of these online colleges make transferring from the Sunshine State's online community colleges a seamless process, which may help take some of the guesswork out of continuing education. Florida's top employers also appreciate the skills and talent these schools produce, which help build the state's robust job market.
View our methodology for more details about our list, or learn more about OnlineU.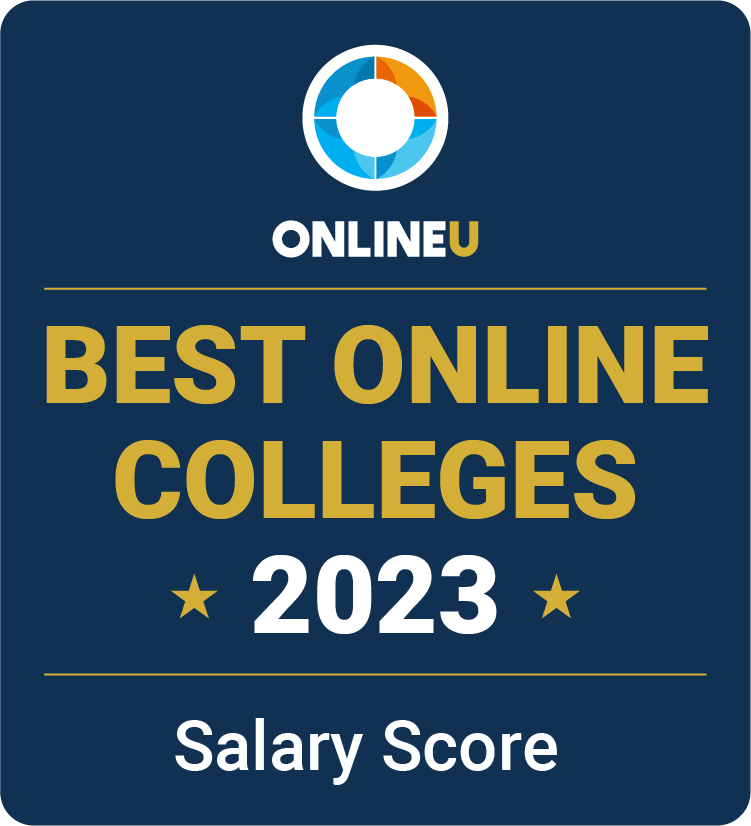 ADVERTISEMENT
Online Programs You May Be Interested In

Annual Tuition: $24,513
23 Programs (view all)

Annual Tuition: $13,594 - $17,014
9 Programs (view all)

Saint Leo University Online
Annual Tuition: $23,750
28 Programs (view all)
---
2023 Best Online Colleges in Florida
2023 Online Colleges Offering Bachelor's Degrees
Ranking Details
#1
Hodges University
Salary Score:
Median Starting Salary:
Locations:
Accreditation:
Hodges University (HU) offers a variety of online associate, bachelor's, and master's degrees in popular, in-demand fields to help students meet career goals and achieve job growth. Students can complete online degrees in majors such as computer science, marketing, health science, accounting, legal studies, and clinical mental health counseling. Those interested in becoming emergency medical technicians can also complete an online paramedic certificate program. HU's Student Experience program is available to distance learners via phone/text. It includes resources such as career services, academic advising, and guidance for international students.
#2
Saint Leo University Online
Salary Score:
Median Starting Salary:
Locations:
Accreditation:
Saint Leo University Online is a Catholic, faith-based institution preparing distance learners for high-demand careers in the 21st-century job market. Online graduate and undergraduate degree majors include marketing management, communication - digital media influencer, Homeland Security, English - professional writing, school leadership, and human resources management. These programs can help prepare online students for jobs in the public and private sectors. Online student support services offered by Saint Leo include counseling and prevention services and student advising. Additionally, Saint Leo's WorldWide Student Services provides online career services and opportunities for distance learners to interact with each other remotely.
#3
St. Petersburg College
Salary Score:
Median Starting Salary:
Locations:
Accreditation:
Online programs at St. Petersburg College (SPC) offer convenience and flexibility to students desiring to earn degrees online or learn new job skills. SPC offers online associate, bachelor's, and master's degrees. These include majors such as veterinary technology, sustainability management, public policy, dental hygiene, and early childhood education. Students interested in programs to fast-track entry into the job market can earn online skill-specific certificates in funeral arts, web development, medical coding, and crime scene technology. Teachers can also earn credits to renew or reinstate their teaching certificates online. Remote student resources include access to SPC's library, virtual learning commons, and tutoring.
#4
Florida State College at Jacksonville
Salary Score:
Median Starting Salary:
Locations:
Accreditation:
Florida State College at Jacksonville (FSCJ) offers online degree and certificate programs — some of which are accelerated, enabling faster completion times than traditional college programs. They can enroll in online associate or bachelor's degree programs and choose from majors such as supervision and management, nursing, health navigation, network systems technology, and financial services. The numerous online certificate programs can also help prepare students for jobs, such as accounting technology specialists, clinical research coordinators, insurance customer service representatives, and database development specialists. Student advising, tutoring, and IT support are available online, and many FSCJ events are live-streamed so online students can engage in college life.
#5
Miami Dade College
Salary Score:
Median Starting Salary:
Locations:
Accreditation:
Distance learners interested in attending Miami Dade College (MDC) can earn online undergraduate degrees and college credit certificates. Online associate degrees are available in accounting technology, criminal justice technology, business administration, and entrepreneurship. These programs can help online students prepare for transfer to four-year degree programs as third-year students. Additionally, MDC offers bachelor's degree programs in public safety management, supervision and management, supply chain management, and an online RN to BSN degree program. Online certificates can help students develop job-readiness skills in accounting, business, computer programming, graphic design, and Homeland Security. Remote learning resources include access to the Canvas and Blackboard learning management systems, Adobe Creative Cloud, Microsoft Office 365, and proctored testing.
---
Overview of Online Colleges in Florida
Florida is one of only four states with over 1 million college students enrolled in its higher education institutions. Although there's no clear picture of how many students are enrolled in online degree programs, many of Florida's public and private universities have online bachelor's programs. Florida's private schools include non-profit institutions with a heavy STEM focus, such as Florida Tech-Online and Embry-Riddle Aeronautical University-Worldwide. Interestingly, six of our ranked Florida schools are among the most popular online colleges for aviation degrees.
The median annual tuition of over 20 colleges listed above is $9,876, but this only includes the in-state tuition rates for public institutions. In many states, public universities charge distance learners the in-state tuition rate regardless of where they live, but this is not the case at most public Florida schools. In fact, nonresident online students pay significantly higher tuition in Florida than residents.
For college options in other locations, view OnlineU's best online college rankings by state or best online colleges by degree level.
Out-of-state enrollees may still qualify for special tuition rates at Florida public schools if they study certain majors. For example, Florida State University offers some undergraduate programs at lower market rates and provides others through the Academic Common Market, allowing students in participating states to take these courses at in-state prices.
Careers in Florida
Like many states, Florida took an economic hit in 2020 but is recovering in many sectors. As of October 2021, Florida's unemployment rate was equivalent to the U.S. rate of 4.6%. Below, we detail some of the state's most popular, highest paying, and fastest growing industries and jobs. The data comes from the Florida Department of Economic Opportunity and Burning Glass, a software analytics company.
Industries in Florida
Most Popular

Healthcare and social assistance
Retail trade
Accommodation and food services

Highest Paying

Business management
Information
Professional and technical services

Fastest Growing

Hospitality
Accommodation and food services
Education and health services
Sources:
Buring Glass Technologies
Florida Department of Economic Opportunity
Professionals need a college degree to work in most of Florida's highest paying industries. Students hoping to enter these industries might study business, information technology, computer science, or finance. These majors are all commonly available online.
Occupations in Florida Requiring a Degree
Most Popular

Office and administrative employee
Businessperson and manager
Teacher

Highest Paying

Physician
Dentist
Business executive

Fastest Growing

Nurse practitioner
Physician assistant
Sources:
Buring Glass Technologies
Florida Department of Economic Opportunity
Most of Florida's top-paying jobs require an advanced degree, such as a master's, doctoral, or professional degree. However, bachelor's graduates can become business executives. As their careers progress, they may find that an advanced degree leads to more job opportunities and greater earning potential. Note that both of the fastest-growing jobs in Florida — nurse practitioner and physician assistant — require at least a master's degree.
For more information about online college, including scholarship opportunities, data studies, and advice from experts, check out our resource hub.
Financial Aid
Financial aid can help lower the cost of a degree and spare you some debt once you graduate. The best forms of aid don't require repayment, such as scholarships and grants. Financial aid can come from governments, colleges, and private sources, most of which ask students to fill out the Free Application for Federal Student Aid (FAFSA).
You can pursue several Florida-specific opportunities as long as you're a resident of the state and enrolled in a Florida school. Even if you're a non-resident studying in Florida, you can still apply for federal and private financial aid, but you won't qualify for Florida state programs.
Florida Scholarships and Grants
Below, we've listed a few financial aid programs for Florida residents in college. Each option is available to distance learners as well as campus students. Contact a college's financial aid office to make sure you can use these funds at your school.
Why Trust Us?
60,000 Degrees Researched Annually
20,000 Hours Spent on Research Annually
Launching Rankings Since 2009
Meet our team
Related Articles
2023 Best Online Colleges in New Jersey
Investigate the best online colleges in New Jersey, which are ranked based on tuition rates and alumni salaries.
2023 Best Online Colleges in Alabama
Alabama offers many options for obtaining an online bachelor's degree. This list breaks down every online school in Alabama by tuition and popularity.