2023 Best Online Pharmacy Degrees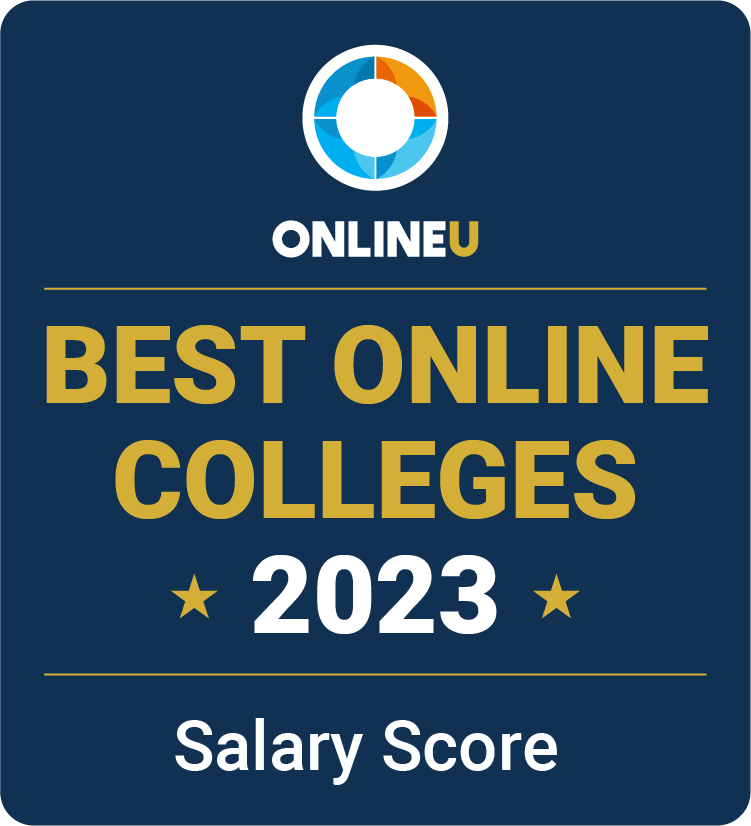 Clinical pharmacists play an essential role in a patient's healthcare team by prescribing and stopping medications, ordering labwork to evaluate treatments, and performing other clinical interventions as needed. An online doctoral degree in pharmacy can help prepare aspiring clinicians to work professionally in various settings — such as hospitals, emergency rooms, community healthcare clinics, and rehabilitation centers. It's also a requirement of licensure and can help prepare doctoral students for The North American Pharmacist Licensure Exam (NAPLEX).
We've ranked the online programs on our list by popularity, and we've also manually collected the annual tuition for each one to help you set realistic goals and mitigate the burden of student debt.
View our methodology for more details about our list, or learn more about OnlineU.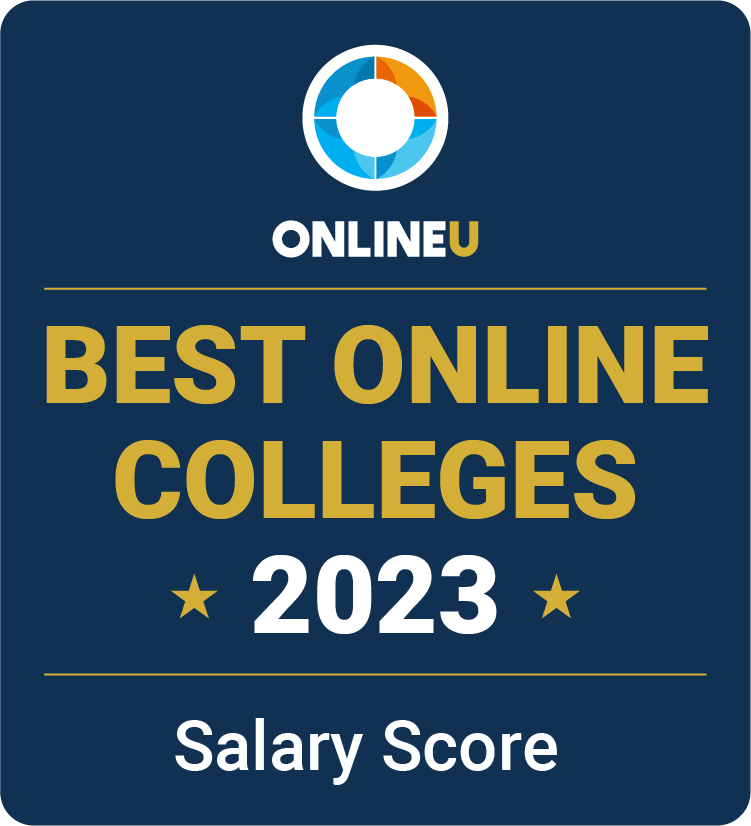 List Of Accredited Online Pharmacy Schools
Overview of Online PharmD Degrees
In order to become a licensed pharmacist, students must complete a PharmD program, which is considered a professional doctorate program on the same level as those for medical doctors and dentists.
The advanced coursework in this type of doctoral program is designed to prepare students to pass the licensing exam. Topics include biochemistry, pharmacology, medicinal chemistry, pharmacokinetics, pathology, immunology, and more. PharmD students are also required to complete a specified number of clinical practice hours.
Can You Really Get Your Doctorate in Pharmacy Online?
Yes, it is definitely possible to attend an online pharmacy school in order to earn your PharmD. Several pharmacy graduate programs at accredited colleges and universities have created online pharmacy schools. Students complete coursework online, and with the help of program coordinators, they can find opportunities to complete their clinical practice hours at facilities near their home.
Some programs offer nonclinical pharmacy classes online, some require students to attend brief workshops on campus, and others are considered hybrid, meaning coursework is delivered through a combination of online and on-campus learning activities. Students should research this aspect of each program thoroughly before selecting the best one to suit their needs.
How Long Are Online PharmD Programs?
Although many online PharmD programs are designed to be completed in four years of part-time study, some students require up to six years to complete all of the graduation requirements. Most of these doctorate programs are geared toward students who are working full time, so there are often only two classes per term. Also, some students opt for additional one- or two-year residencies after completing graduate school if they want to specialize in a particular subfield of pharmacology, such as geriatrics, cardiology, or infectious diseases. However, some online pharmacy degree programs allow enrollees to take full-time course loads and graduate in two to three years.
Programs typically require the completion of 60-70 credit hours in total. The first half of these credits are completed in the first two years of the program. They are typically online "didactic" classes, meaning that coursework involves reading texts and materials, viewing or reading lectures, and participating in online activities with classmates. The other half of the credits are devoted to experiential, clinical practice conducted at pharmacies or other relevant health care facilities, and students often need two or more years to fulfill the required number of pharmacy practice hours.
What's the Difference Between a PharmD Degree and a PhD in Pharmacology?
A PharmD is distinctly different from a PhD in pharmacology. While both are doctoral degrees, they prepare students for different career paths. The PharmD degree is the right choice for students who want to become licensed, practicing pharmacists. The PhD in pharmacology is the best choice for students who want to enter the field of pharmacological research and pharmaceutical development. While there are some similarities in the topics covered in the coursework for each online pharmacology degree, a pharmacology PhD program is more focused on research and requires a dissertation.
The PharmD degree is the right choice for students who want to become licensed, practicing pharmacists.
Accreditation
To become accredited, a PharmD program must undergo an extensive, multi-year evaluation. Accreditation ensures consistency across all programs by documenting that each program's curriculum, faculty, and learning outcomes meet the same national standards.
Choosing an ACPE-accredited program is important for several reasons. Not only does it assure students they're enrolled in a credible degree program that meets high academic standards, it is a requirement for obtaining pharmacist licensure. For a list of accredited online pharmacy programs, students can visit the Council for Higher Education Accreditation or the US Department of Education.
Applying to Online Doctor of Pharmacy Programs
Competition for enrollment in the best PharmD programs is high. Recent statistics from the American Journal of Pharmaceutical Education indicate that approximately 15,000 new students have entered doctorate pharmacy programs in each of the most recent academic years, and approximately 14,000 of those have earned PharmD degrees. This same report, compiled from data contributed by the 144 US schools offering pharmacy degrees, shows that these schools received about 50,000 applications for PharmD programs.
The admission requirements for most online pharmacy programs stipulate that applicants must have earned a pre-pharmacy bachelor's degree or something similar from an accredited, four-year college or university. Many programs also require applicants to have taken a number of prerequisite courses before enrolling in the PharmD program. Some of the more common prerequisites are biology, chemistry, physics, organic chemistry, statistics, and calculus. Additionally, students must have earned a GPA of 2.0 or better in these courses to qualify.
When applying for an online doctor of pharmacy program, applicants must submit an application form. The following items may also be requested:
Official transcripts from all previous colleges attended
Test scores from standardized tests, such as the Pharmacy College Admission Test (PCAT) or the Graduate Record Examination (GRE)
One or more letters of recommendation
A personal statement outlining the student's goals and motivation for enrolling in the program
A resume or curriculum vitae
Pharmacy Career Certification and Licensing Requirements
All 50 US states require pharmacists to have licenses in order to practice. Upon completion of an online PharmD program, graduates must take and pass two exams to obtain a license to practice in the state where they reside.
The required exams are the North American Pharmacist Licensure Exam (NAPLEX), which tests prospective pharmacists on the skills and knowledge required for the career, and the Multistate Pharmacy Jurisprudence Exam (MPJE), which tests prospective pharmacists on the pharmacy laws specific to the state in which they are seeking licensing.
Some pharmacists may also choose to obtain certification in advanced areas of specialization. Certification in such areas as oncology, nutrition, pediatric pharmacy, nuclear pharmacy, and others are offered through the Board of Pharmacy Specialties.
Pharmacy Career Paths
Becoming a licensed pharmacist is just one of several career options for individuals interested in the pharmaceutical industry. The following are some of the career paths students can choose from, along with data from the BLS:
Annual Median Salary:
$128,570
Pharmacists prepare prescriptions and advise patients concerning any potential side effects or drug interactions they may experience while taking medication. They also supervise pharmacy technicians and interns, and they may have inventory management duties for the pharmacy in which they work. Pharmacists must have a professional, post-graduate doctoral degree and a professional state license in order to practice.
Pharmaceutical Researchers
Annual Median Salary:
$95,310
The BLS classifies PhD-level pharmaceutical researchers as medical scientists, and they are involved in the development of new medications. They may conduct clinical trials and testing of new medications on animals and humans. Researchers may also work to improve the drug manufacturing process. Minimum educational requirements for pharmaceutical researchers are a bachelor's degree in pharmaceutical sciences, chemistry, or another related field. Many researchers go on to complete a master's or PhD in pharmacology for advancement in their career.
Annual Median Salary:
$102,720
Professors, or health specialties teachers, working in four-year colleges and universities typically need a PharmD and several years of work experience as a pharmacist in order to train future pharmacists. At this level, educators usually begin as assistant professors, and then they advance to associate professors and finally full professors.
Types of Pharmacists
Aside from pharmacy professors and researchers, there are four types of pharmacists:
The most common occupation is a community pharmacist. These are the individuals working in your local drug store that dispense medication. They may provide customers with information about over-the-counter medication, address concerns about side effects, and — in some cases — they may administer vaccines or flu shots.
Behind the scenes you'll find the pharmaceutical industry pharmacists who work for the drug companies. This role includes conducting drug trials through research and development while maintaining quality assurance and adhering to safety regulations.
If you desire to work in a health care setting, like a hospital, clinical pharmacists recommend medication directly to patients. They also keep track of doses and medication schedules.
Similarly, consultant pharmacists work with hospital administrators to recommend medications and provide services that may improve their pharmacy services.
Is Getting an Online PharmD Degree Worth It?
While obtaining a PharmD degree is a requirement for a career as a licensed pharmacist, students may consider multiple factors when deciding whether to pursue this degree online. Students should weigh the various advantages and disadvantages of online PharmD programs in light of their own circumstances, resources, and goals.
Potential Benefits
Pharmacists often earn six-figure incomes. Once they've obtained a license to practice, pharmacists can expect a median annual salary of $128,570. However, according to the BLS, it's important to note that while the highest 10% of earners bring home about $165,000, the lowest 10% earn approximately $77,000.
This degree may allow for flexibility when deciding on a career path. Those who've earned PharmD degrees have several career options, from working in ambulatory care as a licensed pharmacist to being an unlicensed medical writer in the pharmaceutical industry. In the growing field of online health care, pharmacists may even be able to work at home via telepharmacy.
Going to school online gives students more choices. Pursuing a pharmacy degree online allows full-time, working students to choose from a broader selection of schools without having to relocate and find a new job.
Potential Drawbacks
Completing the educational requirements to become a pharmacist is a fairly long and expensive process. Licensed pharmacists may spend about eight years earning a bachelor's and PharmD degree. For students interested in the field, there are careers that don't require an advanced degree or the time commitment that goes with it. For example, pharmacy technicians and pharmaceutical sales reps may hold certificates, associate degrees, or bachelor's degrees.
Job opportunities for pharmacists are diminishing. The BLS predicts that demand for pharmacists will decline by 2% over the next 10 years, as people continue to shift toward purchasing medications by mail order.
Working as a pharmacist can be demanding. Some may find that the need for critical attention to detail is stressful, especially considering the responsibilities that range from ensuring a patient's safety and well-being to properly fulfilling corporate mandates.
Related Articles
Best Online Colleges
Our rankings are the first of their kind to use student salary and debt data from the government to highlight the best online colleges.
2022 Best Online Bachelor's Degrees in the U.S.
Earning an online bachelor's degree can vastly expand your career options and earning power. We've ranked the best colleges by alumni salaries.