2023 Best Online Nutrition Degrees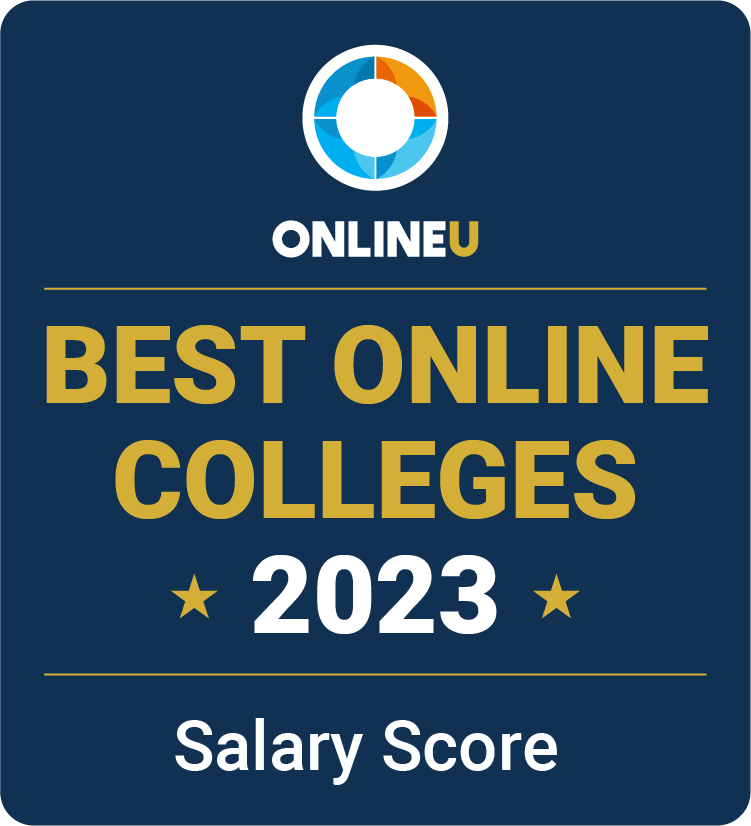 Students interested in promoting a balanced diet and healthy lifestyle can earn an online bachelor's degree in nutrition. A nutrition program aims to prepare future dietitians and nutritionists by exploring the impact of food on overall well-being, including how diet influences disease management. Depending on the program's emphasis, students may also explore food policy, public health programs, eating disorders, and food safety. Alternatively, there are health science degrees that feature similar areas of study, but with a broader look at the healthcare industry.
View our methodology for more details about our list or learn more about OnlineU.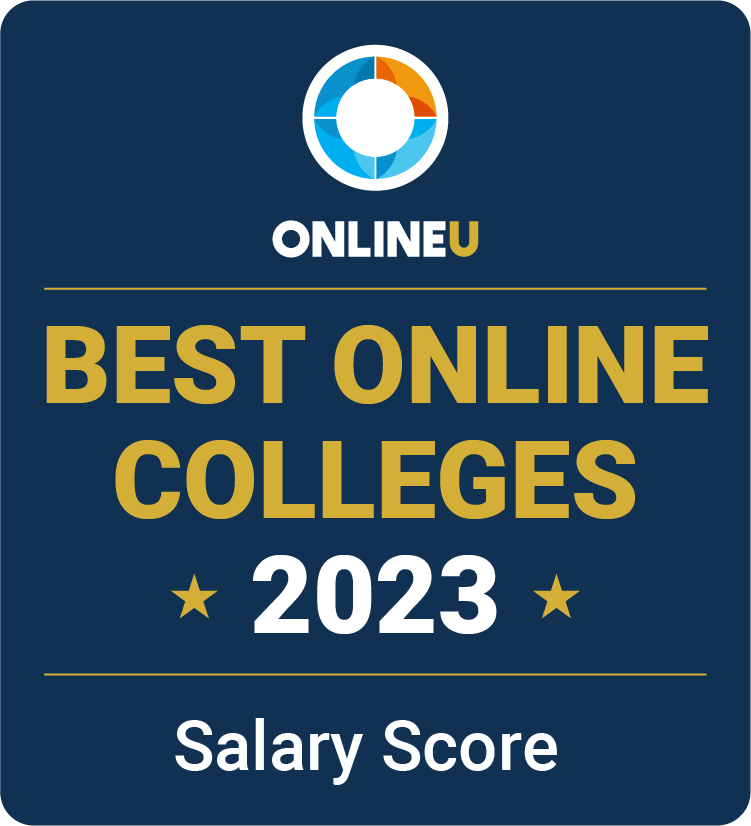 ADVERTISEMENT
Online Nutrition Bachelor's Degrees You May Be Interested In

Annual Tuition: $19,398 - $29,428
2 Programs (view all)
Annual Tuition: $11,800
1 Programs (view all)
---
List Of Accredited Online Nutrition Schools
| School | Online Enrollment | Annual Tuition |
| --- | --- | --- |
| American Public University System | | |
| Arizona State University | 33,410 | $24,413 |
| Purdue University Global | 28,447 | $14,358 |
| Weber State University | 3,009 | $15,969 |
| University of Alabama | 2,856 | $30,250 |
| University of Arizona | 2,558 | $11,800 |
| University of Alaska Anchorage | 2,401 | $28,084 |
| Eastern Michigan University | 1,450 | $13,758 |
| Kansas State University | 961 | $26,316 |
| University of Northern Colorado | 622 | $22,245 |
Bachelor's Degrees in Nutrition
For those who have a passion for helping people improve their health, a career in nutrition or dietetics may be the best fit. Nutritionists and dietitians help patients lead healthier lives by implementing diet plans and encouraging more physical activity while monitoring patients' overall health. An online nutrition bachelors degree program provides an excellent educational foundation for aspiring nutritionists and dietitians.
In most online bachelor degree programs in nutrition, students complete a mix of science-based courses that cover nutrition's effects on the human body. In addition, each course helps prepare students to assess and guide patients in a variety of settings.
Nutritionists and dietitians help patients lead healthier lives by implementing diet plans and encouraging more physical activity while monitoring patients' overall health.
Some of the best online nutrition degree programs have nutrition science or dietetics concentrations, which can expand upon niche topics presented in a program's core coursework. Additionally, some programs may require an internship to prepare graduates for the Registered Dietitian exam. Alternatively, they may be under the title of health science degrees with a nutrition or health and wellness specialization. For example, some programs may include research into diseases, environmental effects on food, and utilizing technology for treating patients.
A bachelor's degree in nutrition is the minimum requirement to begin a career as a nutrition consultant, nutrition educator, or dietitian, to name a few options. Earning this degree can also help prepare students for pursuing an advanced nutrition program in graduate school or a master's degree in related fields, such as nursing and biology.
Can You Get a Nutrition Degree Online?
Yes, many accredited colleges offer bachelor's degrees in nutrition and dietetics online. Online nutrition programs require 120 credits to graduate and take students an average of four years of full-time study to complete.
Online Dietician Degree vs. Online Degree in Nutrition
While nutrition and dietetics share many similarities, there are some key differences between becoming a nutritionist versus becoming a dietitian. For example, dietitian students must complete internship hours and earn their license before practicing. On the other hand, nutritionists don't require a licensing to work in the field, but they cannot work in a clinical setting without one.
With a bachelor's degree in nutrition and dietetics online, students can expect a curriculum that provides a broad foundation in the nutritional sciences. For an online degree solely in dietetics, students receive the same courses on dietary sciences but also engage in internship opportunities and practices to become registered dietitians after graduation.
If you are wondering how to become a nutritionist online, a bachelor's degree in nutrition and dietetics is a good starting place for those who want to be an unlicensed nutritionist or a registered dietitian. However, most students interested in becoming licensed dietitians often pursue a master's degree in nutrition to hone in on their specific interests within the field.
Admission Requirements
Admission requirements vary depending on the school, but in general, applicants need to submit the following materials to enter an online nutrition program:
High school diploma or GED
Official or unofficial transcripts
Prerequisite courses meeting a minimum GPA
Online application
Letters of recommendation
Online Nutrition Classes
Online bachelor's degrees in nutritional science combine coursework in medical nutrition, communication, public health, and food management. In addition to general education requirements, basic science courses cover a range of topics, such as physiology, anatomy, chemistry, and biology. This foundation helps students understand how the body works and processes food at biological and chemical levels. Other nutrition classes online may include food writing, clinical nutrition, and nutrient metabolism.
The following are some examples of typical online courses for a nutrition degree:
This course aims to cover the essential terms and concepts describing the human body's structure and function. Students may also gain an understanding of various diseases, organ systems, digestion, metabolism, and changing nutritional needs throughout the typical human life cycle. With some online programs, this course may include applications-oriented lab work, which may be conducted at home or virtually.
This business management course is designed to provide students with the administrative knowledge and professional skills needed to lead a food service operation. Key topics in the course typically include organizational structure, food preparation, institutional equipment, menu planning, budgeting, marketing, and human resource management. Professional ethics in management is woven throughout the course's content.
Students in this course focus on learning practical skills related to assessing patients from the perspective of a nutrition consultant. Specific health indicators explained in this course generally include blood pressure, height and weight, body mass index, and body composition analysis. Additional coursework may include developing recommendations and plans for patients.
Typically requiring lab work, students in a microbiology course study nutrition at the cellular level. Students learn the basic types of microorganisms — viruses, bacteria, algae, fungi, and protozoa — and discover how they affect health, ecology, and related fields. To complete the hands-on lab requirements, online students may be asked to conduct experiments virtually or at home, using common household items or kits delivered by the school.
This introductory science course focuses on the relationship between nutrients and the human body. Students may learn about internal food systems and how the body processes food on a chemical level. Additional topics covered in the course may include allergies and intolerances, healthy dietary habits and patterns, energy balance, and the availability and presentation of nutrition information.
Optimal Health and Performance
A companion to the medical assessment course, this class typically covers how to work with patients in order to help them adopt useful dietary changes into their lifestyle and enhance health through physical activity. Nutrition students gain practical knowledge regarding concepts, attitudes, and strategies for effectively coaching patients.
Resource Production and Allocation
Nutritionists should have a basic understanding of economics as it relates to the food industry. Topics in this course often include agricultural production, food safety, government regulation, property rights, and natural resources.
Nutrition Degree Concentrations
Concentrations help students customize their bachelor's degrees to specialize in an area of interest. Specialization may be helpful in careers that require specific expertise, such as working with particular populations in unique environments.
There are several concentrations to choose from when pursuing an online nutrition program, including the following examples:
Dietetics takes a science-heavy approach to nutrition that involves studying medical nutrition therapy and diagnosing eating disorders.
Food Safety and Nutrition focuses on healthy eating habits and food safety and how both can impact health.
Food Service Administration concentrates on providing food and nutrition in institutional environments, such as schools, hospitals, and prisons.
Nutrition and Fitness explores the mind-body connection and the interplay between body mechanics, physiology, and food.
Public Health Nutrition integrates nutrition with public health principles into the design of programs focused on maintaining or improving the health of communities and targeted populations.
Continuing Education
An online bachelors degree in nutrition and dietetics provides a solid foundation for pursuing graduate programs in the future. For students interested in becoming registered dietitians, various online master's degree programs focus on different areas of interests that can apply to the field at large: These specialties can include a Master of Science in Nursing, Master of Educational Leadership, and Master of Public Health, to name a few. Of course, there's always the more straightforward degree: a Master of Science in Nutrition.
Most online masters in nutrition and dietetics require completing fieldwork, internships, or a special project before graduation. Most graduates are eligible to sit for the registered dietitian credentialing exam, which is based on the coursework and work experience they accumulated during their program.
Accreditation for an Online Nutrition Degree
Accreditation is a term used to describe the process by which schools are evaluated for their quality and ability to provide students with a valuable education. Independent regional and national agencies evaluate institutions of higher education based on a variety of factors in order to determine whether to grant them accreditation. Legitimate accrediting agencies should always be recognized by the U.S. Department of Education or the Council for Higher Education Accreditation.
Accreditation helps ensure that online students receive a high quality education and meet eligibility requirements for federal financial aid. In addition, for students who decide to transfer credits to another school or pursue an advanced degree, it will be important to have attended an accredited school or program.
What Is ACEND Accreditation?
Many schools seek accreditation from professional organizations for individual programs within the school. For nutrition degree programs, the preferred programmatic accreditation comes from the Accreditation Council for Education in Nutrition and Dietetics (ACEND). Accreditation by this industry-recognized agency helps ensure that a program meets national standards of excellence and prepares students for many industry certifications.
---
Most schools indicate whether the nutrition program is ACEND-accredited on their website, or prospective students can check the ACEND directory.
---
Certification and Licensing Requirements for Nutritionists
After completing a nutrition or dietitian degree, many graduates choose to become certified or registered as a nutritionist or dietitian. Some states allow graduates to practice as nutritionists without licensure, but because the requirements vary from state to state, aspiring nutritionists and dietitians should verify their state's regulations before taking any major steps. The following is a general overview of some commonly accepted certifications in the nutrition profession.
Differences in Educational Requirements: CCN, CNS, and RD
Individuals hoping to earn CCN, CNS, and Registered Dietician (RD) credentials must meet different educational requirements before they take the certification exams.
CCN: The Certified Clinical Nutritionist license is open to individuals with a range of academic backgrounds, from those with associate degrees in nursing to medical and naturopathic doctors. However, to take the CCN exam, individuals who don't have a graduate degree must show they have fulfilled all Clinical Nutrition Certification Board (CNCB) academic requirements and take the CNCB's Post Graduate Studies in Clinical Nutrition (PGSCN) intensive course.
CNS: To earn the Certified Nutrition Specialist credential, individuals must hold a qualifying graduate or medical degree. CNS applicants don't need to take a pre-qualifier intensive course before they register for the CNS exam.
RD: Lastly, a Registered Dietician is a food and dietary professional with a bachelor's degree in nutrition or a qualifying field. RDs also complete a 900-1,200 hour internship and pass a dietetics registration exam.
What Can You Do with an Online Bachelor's Degree in Nutrition?
Graduates of online nutrition degree programs have the opportunity to enter a variety of jobs in nutrition, depending on their experience. For example, graduates may become nutritionists to help clients manage chronic diseases through their diet. Others may become management dietitians, who work to meet the nutritional needs of large institutions. The annual median salaries for dieticians and nutritionists can range from approximately $42,000 — for the lowest 10% of workers in the field — to the highest earners at more than $93,000.
The following are some examples of common nutrition jobs for graduates, along with salary and job growth data provided by the Bureau of Labor Statistics (BLS). The first two career options are specific types of nutritionists, as outlined above, with salary data based on the industries where they are employed.
Annual Median Salary:
$60,840-$61,820
Institutions like hospitals and nursing care facilities typically employ clinical dietitians. After assessing and analyzing a patient's health status and goals, clinical dietitians then prepare personalized nutrition programs, monitor patient progress, provide counsel as needed, and report the results.
Public Health or Community Dietitian
Annual Median Salary:
$61,830
Community dietitians are often employed by the government and work in groups to develop nutritional practices that promote health and prevent disease. Some specialize in educating specific groups, such as adolescents or older adults.
Agricultural and Food Scientist
Annual Median Salary:
$74,160
An important part of the food supply chain, food scientists study the nutritional qualities of food and help make processed and packaged foods safer and healthier. Some are responsible for inspecting food processing plants and enforcing regulations.
Health Education Specialist and Community Health Worker
Annual Median Salary:
$48,860
Health education specialists work at non-profits, hospitals, and government agencies teaching health issues and promoting wellness in communities. They also advocate for community members during doctor's appointments and social worker's visits.
Professional Nutrition Organizations
Members of professional nutrition organizations belong to communities of peers who advocate for research and improved access to nutrition services and affordable, healthy food. These associations provide networking opportunities, opportunities to share best practices, continuing education courses, and academic journals.
Several organizations in the U.S. encourage nutrition professionals to congregate and learn from members' shared experiences:
This organization's mission is to create a healthier world through the science of nutrition. Members can access ASN academic journals, research topics of interest, join councils to promote nutrition research, and prepare for career advancement.
This interdisciplinary organization's mission is to improve patient care through science and diet. Members can access research toolkits and academic journals, attend conferences and webinars, and participate in professional development programs.
The Academy's mission is to influence and shape consumer food choices. Membership benefits include access to academic journals, conferences, educational opportunities, and scholarships.
Scholarships for Nutrition Students
Students interested in online bachelor's degree programs can apply for financial assistance just like their on-campus peers. Completing a Free Application for Federal Student Aid (FAFSA) can determine a person's eligibility for federal aid. This includes scholarships and grants that don't require repayment and low-interest student loans with flexible repayment options. Undergraduates studying nutrition can also apply for private scholarships to help pay for online school, such as those listed below:
Students accepted into ACEND-accredited programs are eligible to apply. Award amounts may vary based on funding but generally range from $500 to $25,000. Students must be enrolled in school for a minimum of four months within an academic year to qualify.
Feeding Tomorrow offers several scholarships to students pursuing undergraduate degrees in food sciences. Full- and part-time students with a minimum 3.0 GPA who are attending accredited four-year universities are eligible to apply. Award amounts range from $1,000 to $2,000.
The Association of Food and Drug Officials (AFDO) awards $2,500 scholarships to eligible students in their third year of undergraduate study. Applicants must demonstrate leadership abilities and have a minimum 3.0 GPA.
Is an Online Nutrition Degree Worth It?
Nutrition may be a worthwhile degree if you have a desire to use your knowledge to help others and you're interested in science, anatomy, health, and food. Earning a degree in this field could yield a high return on your investment. However, enrolling in school takes time and money that may put a strain on your personal life and budget. When determining a nutrition degree's worth, it may be helpful to not only consider your unique circumstances — such as your finances, professional goals, and the time you're willing to commit — but also some of the following advantages and disadvantages.
Potential Benefits:
Nutrition is a diverse field that could lead to several career options. Students can use the skills gained through an online bachelor's degree in nutrition for many occupations that aim to keep people healthy.
The demand for skilled nutritionists is expected to grow over the next decade. More and more people need trained professionals to help them manage their health through dietary choices. In fact, experts project 5,900 job openings for nutritionists each year through 2030.
For those that get easily bored with doing the same mundane tasks each day, a career as a nutritionist or dietitian may satisfy the need for constant change. In this profession, you may spend one day helping a client lose weight, and the next day, you may help an athlete develop a meal plan to accommodate their desire to build muscle. A nutrition job may appeal to those who want an ever-changing career.
Potential Drawbacks:
A graduate degree may be required to achieve certain careers in the field. In order to achieve certification as a nutrition specialist or be hired by some employers, aspiring dietitians may need to pursue a master's degree, which is an additional commitment of time and money.
Becoming a nutritionist can be expensive, even beyond tuition costs. You may have to budget for other expenses, such as certification and licensure fees, exam fees, and continuing education courses. You may also have to pay for annual membership to organizations, such as the Academy of Nutrition and Dietetics, to keep abreast of the latest nutrition and science news.
Dietitians report experiencing lower-than-average job satisfaction, according to CareerExplorer. Survey respondents rate 2.9 overall job satisfaction out of 5, placing dietitians at the bottom 26% of all careers.
Is Becoming a Registered Dietitian Worth It?
Whether acquiring a dietitian degree online to become an RD is worth it depends on your career goals. In addition to earning a bachelor's in nutrition — or a master's degree as of 2024 — you'll need to fulfill the following requirements: complete a supervised practice program, pass the Registered Examination for Dietitians, and engage in continuing education to maintain your certification.
An online dietitian program and RD certification help prepare you to assume management positions in hospitals, government agencies, and other health care facilities. However, earning certification requires a significant investment of time, money, and effort in education that may not be worth the slight increase in salary compared to a nutritionist. Ultimately, the choice to become an RD may depend on where you'd like to work, your job's earning potential, and your educational goals.
It's also important to note that some states allow you to practice as an unlicensed nutritionist, performing many of the same functions as an RD. You may want to check your state's regulations before choosing your career path so you can make an informed decision.
Frequently Asked Questions About Online Degrees in Nutrition and Dietetics
How Much Can You Make With a Nutrition Degree?
---
As cited above, BLS data shows that the median annual salary for all nutritionists and dietitians is $61,650. Overall, nutritionists employed by outpatient care centers tend to earn slightly higher wages than those working in government agencies, hospitals, or nursing and residential care facilities.
Can Dietitians Work From Home?
---
The trend towards remote work is increasing across industries, including healthcare. Work-from-home positions for RDs and nutritionists are becoming more common. Employers hiring virtual dietitians and nutritionists can include health care facilities, private practices, insurance companies, educational institutions, and other companies that provide nutrition and dieting guidance. Completing an online degree can help prepare for work in this new remote environment.
How Long Does It Take to Become a Nutritionist Online?
---
It can take a full-time online student approximately five years to become a nutritionist. Traditional bachelor's programs require about 120 credit hours of coursework and an internship to graduate. Students in accelerated BS to MS nutrition degree programs may need to complete up to 143 credit hours. It may take part-time students longer to graduate from these online nutrition degree programs.
Related Articles
2022 Best Online Holistic Medicine Degrees
Find the holistic medicine degree that's right for you and learn all about the degree levels available that teach you about alternative medicine options.
How To Become a Nutritionist
Learn how to become a nutritionist or dietitian, including how long it takes. Follow the steps provided to land a career in the field of nutrition.